As the 2023-24 season unfolds, hopes are high among Liverpool faithful that this could be the year they ascend again to the top of English football. This article delves into the factors that might favour Liverpool's quest for the Premier League title.
The midfield has been revitalized with the arrival of talented players like Cody Gakpo and Dominik Szoboszlai, offering fresh dimensions to their game. The absence of Champions League football matches could paradoxically benefit Liverpool by allowing them to focus exclusively on the league. In this piece, we'll explore the latest football tips between EPL and Liverpool and the effects of the newest signings on their chances of topping the EPL.
So Far: Liverpool's EPL Performance
The recent history of Liverpool Football Club has been a rollercoaster ride of triumphs and trials. The 2022-23 season was no exception, marked by moments of brilliance and lingering challenges that left the club hungry for improvement.
Liverpool's campaign in the Premier League during the previous season was a mix of highs and lows. The Reds showed their mettle numerous times, defeating teams like Newcastle United and Aston Villa. They demonstrated resilience in overcoming tough opposition, emphasizing their capacity to contend at the highest level. However, their journey was not without its setbacks.
One notable hurdle Liverpool encountered was their quest for Champions League qualification. The EPL predictions, renowned for its competitiveness, demanded consistent analysis and following football betting tips to make accurate guesses throughout the season. In the process, however, Liverpool failed to secure a spot in the prestigious Champions League competition. This was a significant disappointment for a club of their stature, and it was a stark reminder of the unforgiving nature of English football predictions.
The season was particularly challenging due to the resurgence of other top clubs in the league. Arsenal, in particular, emerged as strong contenders, and their consistent performances posed a significant threat to Liverpool's ambitions. The competition was fierce, and any slip-up could have dire consequences.
However, the disappointment of missing out on Champions League football could motivate Liverpool's resurgence. The absence of midweek European fixtures might offer them an advantage in the domestic league, allowing key players to rest and recuperate between league matches.
Factors Favoring Liverpool's Premier League Title Bid
One of Liverpool's key strengths heading into the new season lies in their revamped midfield, courtesy of their impressive signings and new team spirit. The acquisitions of Cody Gakpo, Dominik Szoboszlai, Alexis Mac Allister, and Wataru Endo this new season have injected fresh talent and uplifted the team's morale.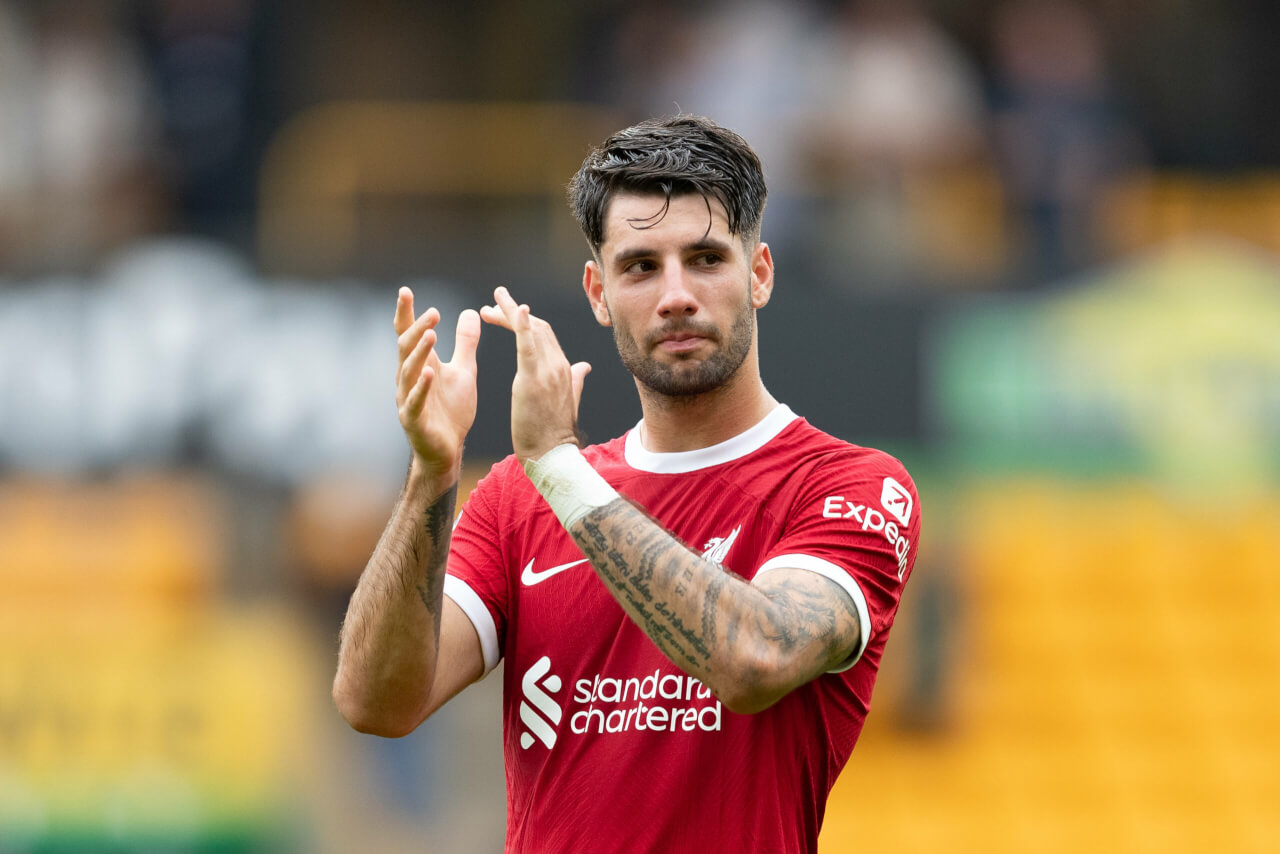 First off the list, Cody Gakpo is known for his dynamic attacking prowess and ability to operate across the forward line; Gakpo's arrival provides Liverpool with an additional dimension in attack. His ability to create and finish chances could significantly bolster Liverpool's goal-scoring options. Although his impact has yet to be felt, many fans and analysts believe Gakpo would play a pivotal role in the team's struggle for EPL victory.
Szoboszlai's versatility and creative flair make him a valuable addition to Liverpool's midfield. His vision and playmaking skills can unlock stubborn defenses, offering the team a new dimension in midfield creativity. Jurgen Klopp is known for his balanced mix of new and existing players on the pitch, so we should expect some synergy in the gameplay soon.
Likewise, Mac Allister's energy and work rate in midfield bring dynamism to Liverpool's game. His ability to press opponents and contribute defensively and offensively could balance the team's midfield setup.
Although Liverpool lost Enzo Fernandez and Moises Caicedo to Chelsea, the signing of Endo Wataru could be a perfect replacement for the two. His tenacity and defensive prowess make him a valuable asset in the heart of the midfield. His breaking up opposition plays and protecting the defence could prove pivotal in high-stakes matches.
Absence of Champions League Football To Gameplay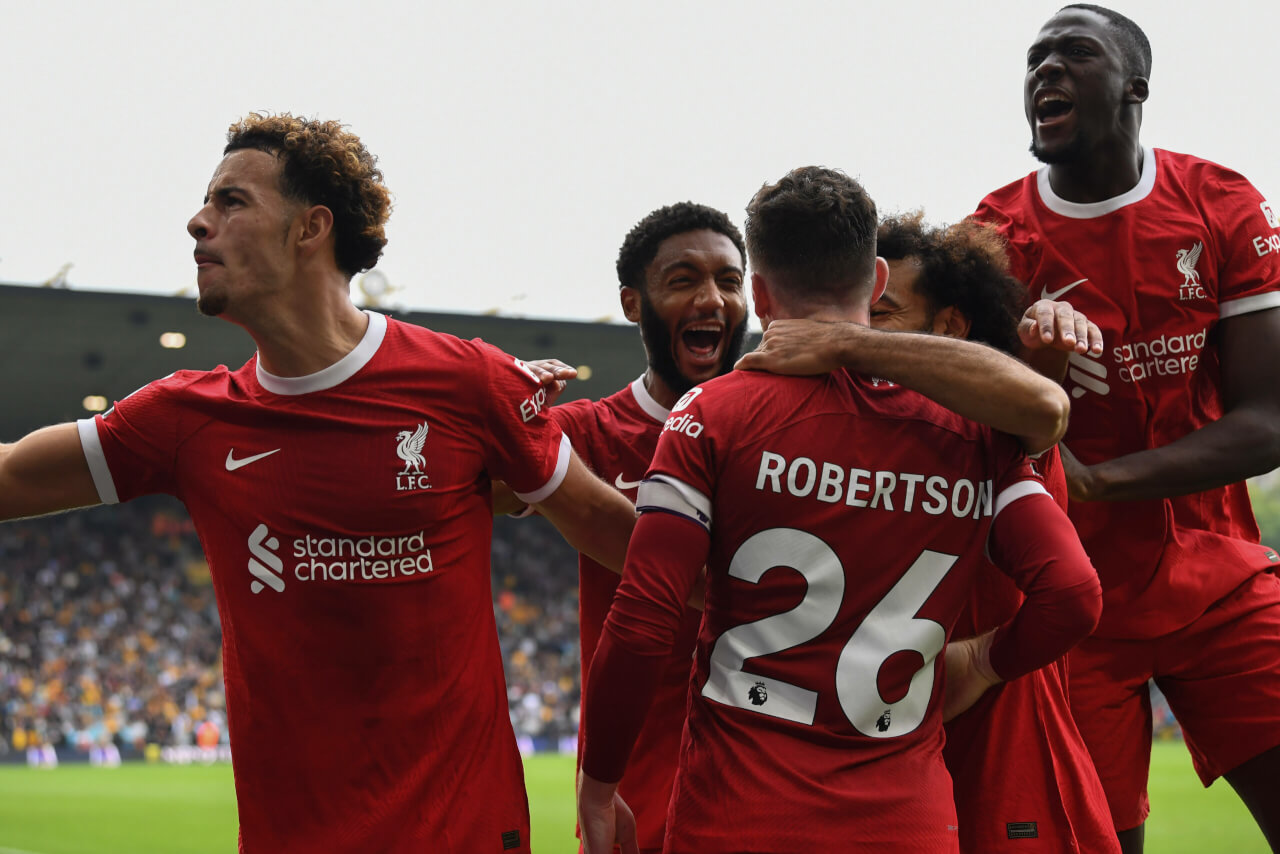 While missing out on Champions League football matches might seem like a setback, it could paradoxically benefit Liverpool's Premier League campaign. Without the demands of midweek European fixtures, Liverpool can focus more intensely on domestic competitions. This allows for better rest and preparation between league matches, potentially reducing fatigue-related injuries and enhancing overall performance.
The concept of "regression to the mean" carries significance in Liverpool predictions and pursuit of the Premier League title. In the 2022-23 season, Liverpool faced intense competition from several rivals who exceeded preseason expectations. Teams like Arsenal, Newcastle United, Manchester United, Brighton, and Aston Villa posed significant challenges.
Liverpool's drop in points, particularly against lower-ranked teams, was a notable feature of the season. Subpar finishing, defensive lapses, and succumbing under pressure contributed to points lost. However, it's important to recognize that such fluctuations are often part of football predictions every season.
With some luck, these statistics could swing in Liverpool's favour in the upcoming season. While consistency is desirable, knowing that their competitors have experienced overperformance in the past season provides Liverpool with an opportunity. Many of these rivals may find it challenging to replicate their exceptional form, potentially levelling the playing field.
Conclusion
Liverpool's pursuit of Premier League glory in the 2023-24 season is marked by optimism and determination. They are well-positioned to challenge for the title with a reinforced midfield and the absence of midweek European fixtures. The intriguing concept of "regression to the mean" hints at the possibility of a resurgence as Liverpool seeks to overcome the hurdles that tripped them up in the previous campaign.