A Pioneering Partnership: Liverpool and Nike
Liverpool F.C., the iconic football club, is on the verge of finalising a groundbreaking kit deal with global sports giant, Nike. This lucrative sponsorship is set to surpass the £70 million per annum mark, marking a significant milestone in off-pitch agreements.
The Merseyside club is ardently working to prolong their existing accord with the Oregon-based sports conglomerate, as the current contract approaches its culmination. The discussions are reportedly in the advanced phases, with a mutual inclination to renew the deal initiated in June 2020.
Mutual Commercial Triumph
The collaboration between Liverpool and Nike is entering its fourth season, a period marked by mutual commercial prosperity. Both entities are eager to continue this successful partnership, with Liverpool aspiring to secure a deal comparable to the unprecedented £90 million per annum agreement inked by Manchester United and Adidas.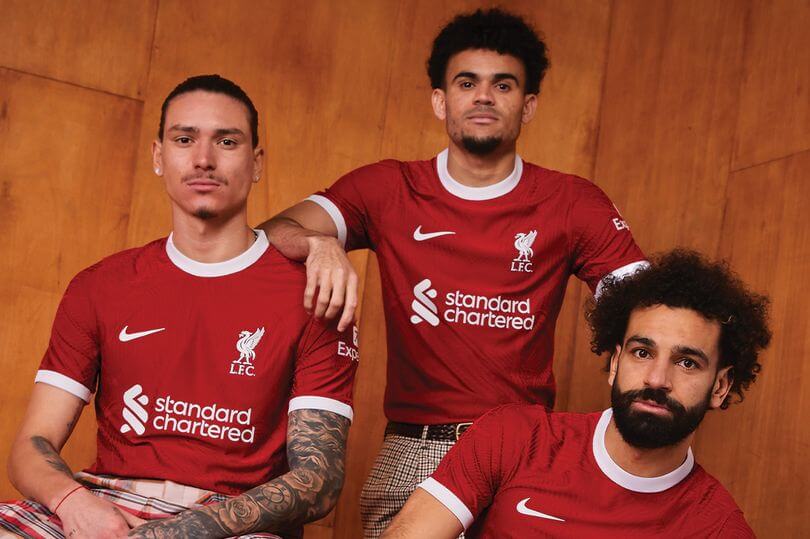 At present, Nike's annual fixed payment to Liverpool stands at £30 million. However, the club also garners a substantial 20% of the revenue from the sales of branded merchandise. This arrangement allows Liverpool to reap a larger share compared to several other Premier League clubs involved in similar manufacturer deals. Consequently, the overall value of the current agreement is estimated to be approximately £70 million for Liverpool.
A Vision for Longevity
The willingness to forge a long-lasting relationship is evident from both Liverpool and Nike. Their joint ventures have yielded several successful initiatives, including merchandise launches featuring Liverpool's minority owner, LeBron James.
Liverpool recorded a commercial revenue of £247 million during the 2021-22 season, a figure poised to escalate with the forthcoming release of the financial results for the 2022-23 season. The Reds are optimistic that the impending agreement will elevate their deal to a valuation paralleling Manchester United's recent Adidas extension, a 10-year arrangement valued at a staggering £900 million.
Conclusion
The prospective deal between Liverpool and Nike symbolises more than a mere sponsorship. It is a testament to the enduring commercial success and the shared vision of two global titans in the world of sports. The anticipation surrounding the finalisation of this deal is palpable, as it promises to redefine the landscape of football sponsorships.