Tsimikas' Future Secured with Liverpool
In a move reflecting mutual commitment, Kostas Tsimikas, the esteemed Greek international, has penned a new long-term deal with Liverpool, ensuring his extended stay at the club. This development comes amidst speculation and discussions about his future role within the team, given his game time and the evolving tactical requirements for a left-sided defender.
A Much-Needed Addition
Tsimikas, who became a part of Liverpool in the summer of 2020, was a crucial addition to the squad, providing essential support to Andy Robertson in the left-back position. His journey with the club has seen him make 61 appearances across three seasons, balancing his presence between Premier League and cup competitions.
Balancing Act: Premier League and Cup Competitions
Despite not being a regular on the field, Tsimikas has demonstrated his value to the team. His contributions have been evenly distributed, with appearances split between the Premier League and various cup competitions. His defining moment came when he scored the decisive penalty in the FA Cup final penalty shootout against Chelsea in 2022.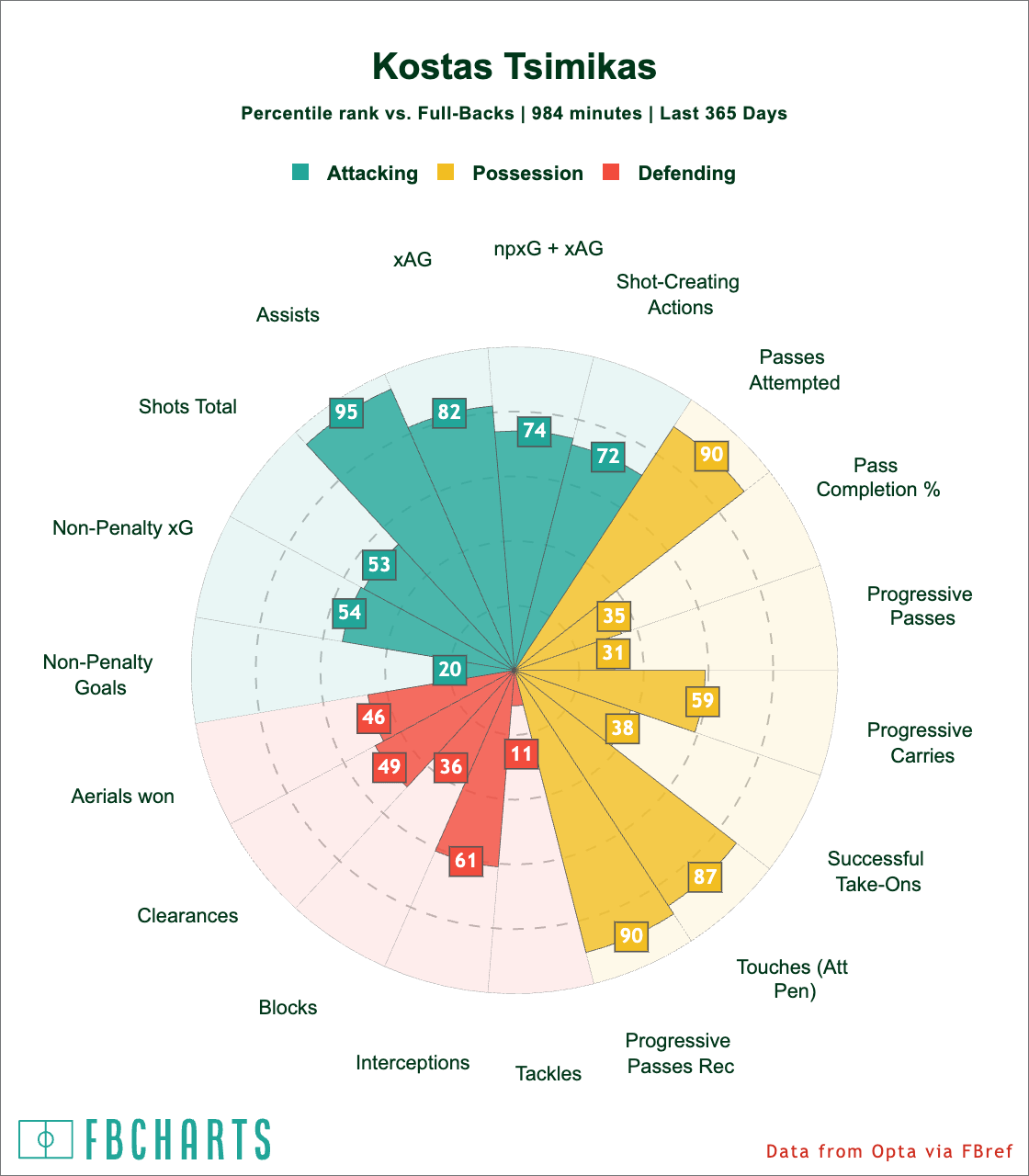 A Surprising Development?
The extension of Tsimikas' contract is intriguing, especially considering the changes in Liverpool's needs and system. However, it serves to safeguard his value in the evolving landscape of football. The 27-year-old, initially contracted until 2025, is now rumoured to be with the club until 2027.
Tsimikas' Vision and Motivation
Expressing his motivation and vision, Tsimikas shared with Liverpool FC's official website, "This keeps me fully motivated for the rest. I've always maintained, this team has immense potential to achieve great things, and I wanted to be a part of it from the first minute."
The Season Ahead
For the 2023/24 season, expectations are that Tsimikas will predominantly feature in the Europa League and the initial phases of domestic cup competitions, allowing for squad rotation under Klopp's management. So far, he has started just one game and has been a substitute in the Reds' Premier League matches.
Conclusion
This new deal not only solidifies Tsimikas' position within Liverpool but also quells the summer speculations regarding his future with the club. It's a testament to his value and the club's faith in his abilities, even as the dynamics of the game and player roles continue to evolve.