Pep Lijnders Praises Nunez's Resilience and Impact at Liverpool
In the world of football, a player's journey is often marked by pivotal moments that define their career. For Darwin Nunez, the Uruguayan international, it was his match-winning brace at Newcastle that seems to have been a transformative experience, one that has been highlighted by Liverpool's assistant boss, Pep Lijnders.
Nunez's Defining Moment:
Sent on with less than a quarter of an hour of normal time remaining, Nunez found Liverpool a goal down and a man short, following Virgil van Dijk's dismissal in the first half. It was against this backdrop that Nunez struck twice in the final 10 minutes, securing a win for Liverpool against considerable odds. This intervention at St James' Park has been pivotal, contributing to his new-found confidence and impacting his contribution to goals and assists this term.
Lijnders on Nunez's Mentality:
Lijnders has been vocal about his admiration for Nunez, stating, "Compliments to Darwin, the fans adore him. He possesses an extreme mentality to run, fight, and arrive in positions unexpected to many. It's crucial for us that he has elevated his game both offensively and defensively." Lijnders believes that Nunez's intuitive play and his ability to "smell goals" have been enhanced by his boosted confidence, making him a different player altogether.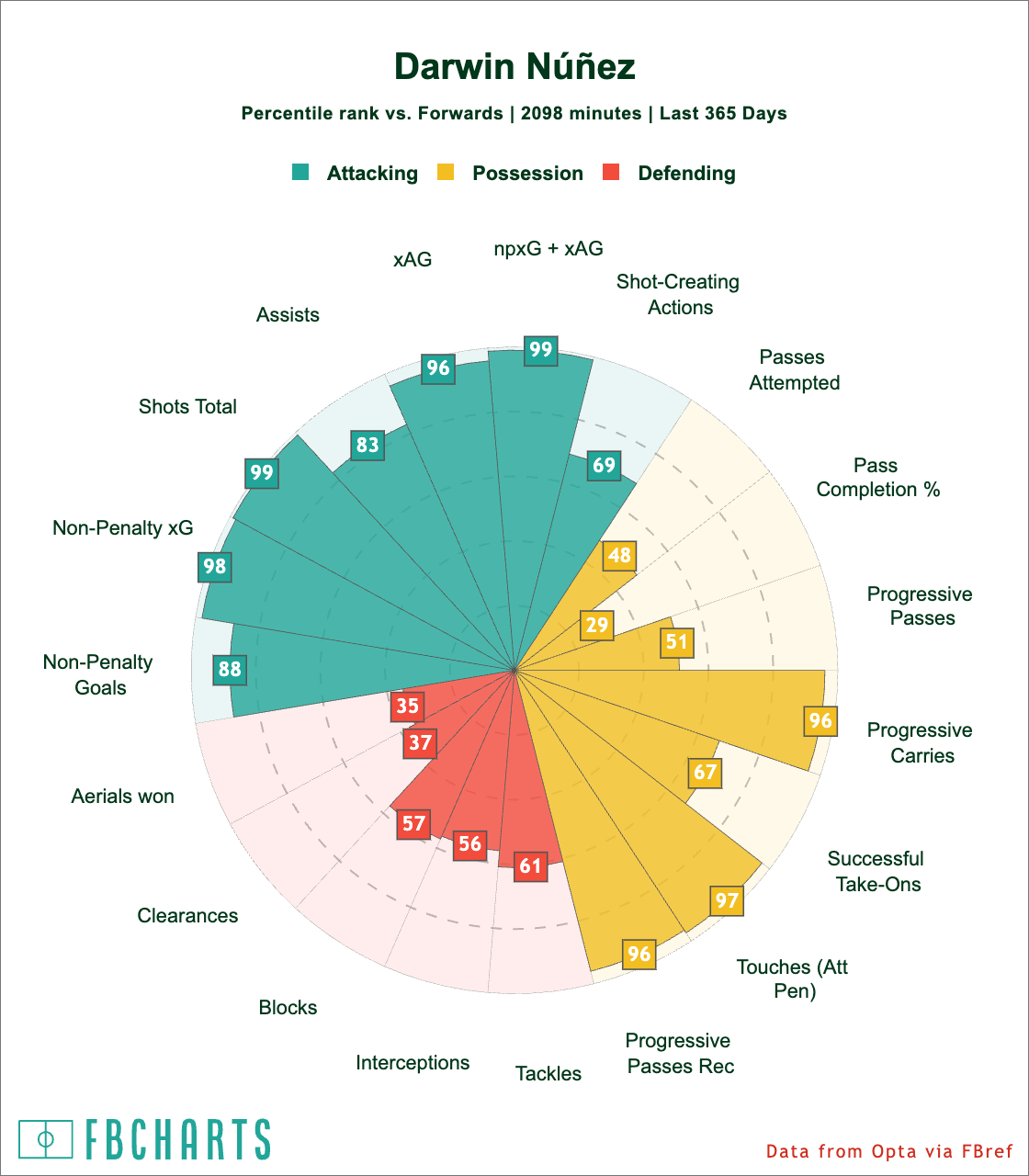 The Role of Confidence:
Reflecting on the importance of confidence, Lijnders noted, "An intuition player like Darwin needs this kind of confidence. He's investing a lot in himself, and like every person, he needs success. A player with or without confidence is just a different player. It's vital he remains confident and continues to train intensely."
Kelleher's Perspective and Future:
Lijnders also shed light on the situation surrounding backup goalkeeper Caoimhin Kelleher. Despite speculation over his long-term future and potential departure for regular game-time, Lijnders expressed delight over Kelleher's decision to stay, describing him as a "world-class" talent. He emphasized the importance of having top players in every position and praised Kelleher's calmness and exceptional skills in one-on-one situations.
Conclusion:
The transformative journey of Darwin Nunez and the steadfast presence of Caoimhin Kelleher highlight the depth and resilience within the Liverpool squad. With Pep Lijnders at the helm alongside Jurgen Klopp, the Reds continue to nurture and develop world-class talents, constructing a squad poised for sustained success.