A Journey of Triumph and Tribulation
Joe Gomez, the illustrious Liverpool player, has achieved monumental success, securing victories in the Champions League, Premier League, FA Cup, and League Cup. However, his journey hasn't been without its hurdles, marked by persistent injuries and formidable competition, impacting his standing in the team's hierarchy.
The Struggle for Consistency
Gomez has faced a myriad of injury woes, hindering his consistent presence on the field. The competition within the team, especially with the arrival of Ibrahima Konaté and the preference for Joël Matip, has made consistent game time a scarce commodity for the former Charlton player.
Tactical Shifts and Adaptation
With Trent Alexander-Arnold's injury, Liverpool has been compelled to adapt, positioning Gomez in the right-back role. This role isn't alien to Gomez, having made 75 appearances in this position, but the tactical nuances have evolved, demanding more adaptability and strategic play from him.

Analytical Insight into Gomez's Positioning
Recent matches have showcased Gomez's adaptability, with his average positioning and heatmap indicating a narrower approach compared to a traditional right back. This strategic alteration is a reflection of Jürgen Klopp's tactics, designed to counteract the strengths of opposing teams like West Ham.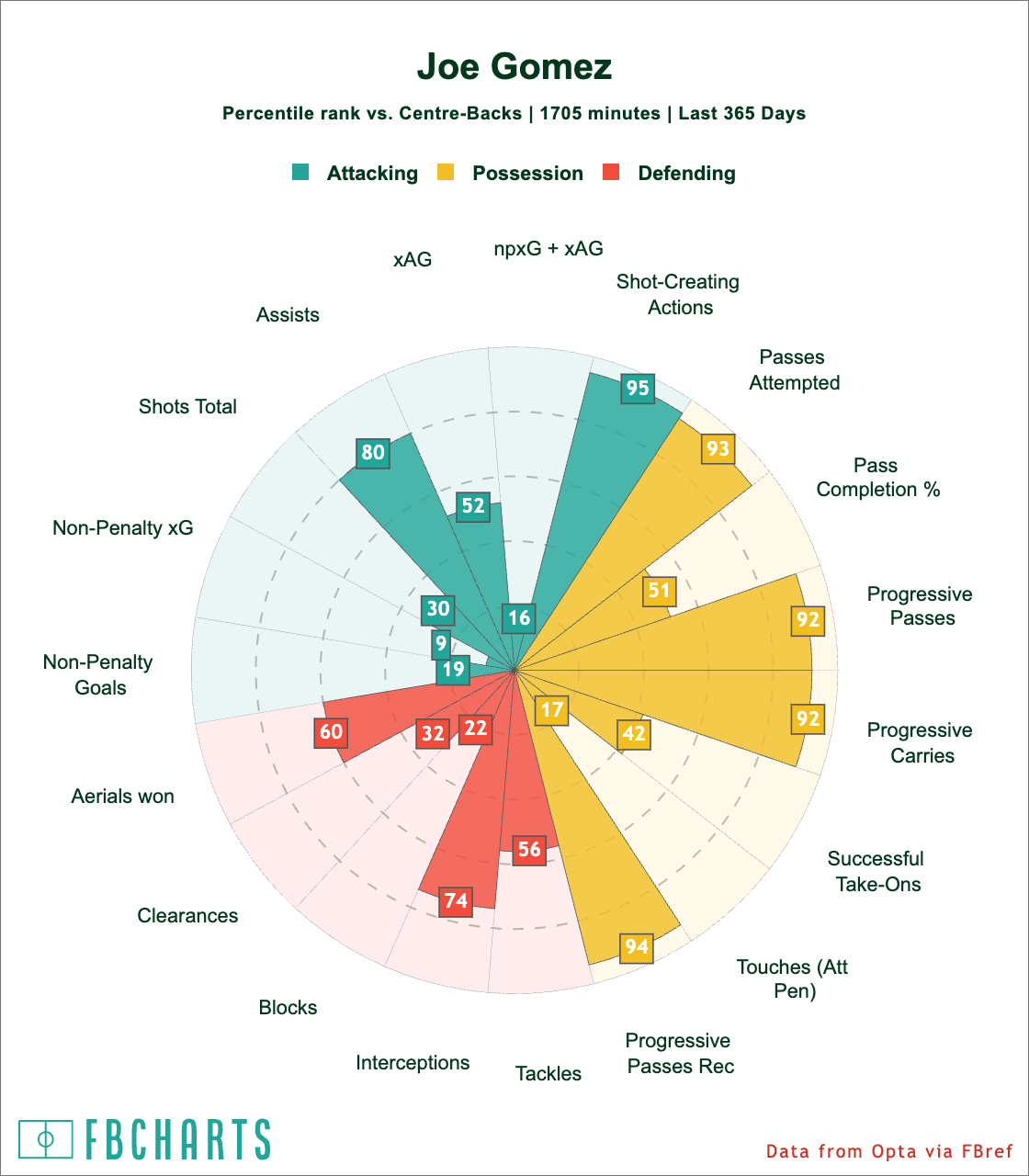 Performance Analysis: A Tale of Two Halves
Gomez's form has been a subject of scrutiny, with initial shaky performances being overshadowed by noticeable improvements and efficient possession. His ability to deal with transitions and smart positioning has been pivotal, especially against formidable opponents like West Ham.
Defensive Proactiveness and Recovery Pace
Gomez's proactive defensive approach and recovery pace have been his standout attributes. However, recurring injuries have impacted his speed, making him more vulnerable as a central defender. The new role allows him to leverage his strengths while being shielded aerially, an area he has struggled with.
On-Ball Proficiency and Progressive Carrying
While Gomez may not mirror Trent Alexander-Arnold's unique skillset, his in-possession game has shown promise. His ability to drive forward and his efficient passing have been commendable, showcasing glimpses of his potential contributions in possession.
A New Lease of Life at Right Back
The lack of a like-for-like replacement for Alexander-Arnold has opened up opportunities for Gomez to reinvent himself as a viable alternative at right back. His impressive performance against West Ham has even won over the most ardent critics, hinting at a revitalised career trajectory for Gomez at Liverpool.