Comprehensive Media Round-Up
Liverpool, under the meticulous guidance of Jurgen Klopp, showcased their resilience and strategic prowess, securing a 3-1 victory against Leicester City in the Carabao Cup. The Reds, despite an initial setback, responded with vigour, marking their fourth 3-1 victory this campaign. The forthcoming clash in the Carabao Cup sees Liverpool pitted against Bournemouth, scheduled for the week commencing October 30.
A Resilient Response
Liverpool, initially trailing due to a goal by Kasey McAteer, displayed remarkable resolve, with Cody Gakpo, Dominik Szoboszlai, and Diogo Jota orchestrating a splendid comeback. The national media, along with ECHO's Paul Gorst, shared insights on the unfolding events at Anfield, providing a diverse perspective on Liverpool's performance.
Szoboszlai's Stellar Impact
Paul Joyce of The Times highlighted the exceptional skills of Dominik Szoboszlai, whose striking prowess has been the talk of Liverpool's AXA headquarters. Szoboszlai's seamless adaptation and his decisive strike broke the deadlock, leaving Anfield in awe of his capabilities. Klopp's reliance on his £60million signing from RB Leipzig proved fruitful, with Szoboszlai delivering a stellar performance and winning the hearts of the supporters.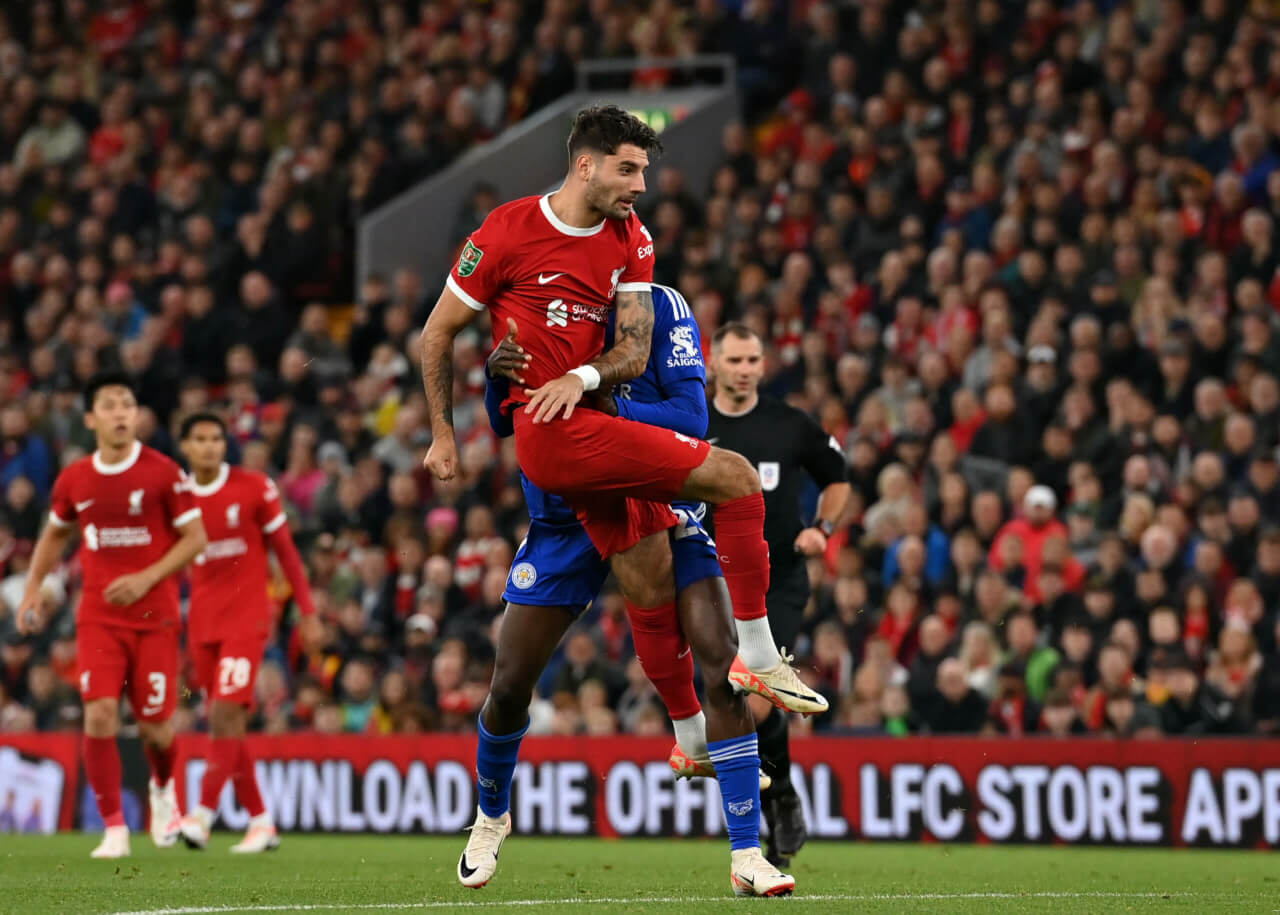 Unwavering Determination
Andy Hunter of The Guardian emphasised Liverpool's unwavering determination, noting their consistent ability to recover and secure wins. Liverpool's intelligent and relentless approach posed a significant challenge for the visitors, leading to Gakpo's levelling goal. The precise finish by the Netherlands international underscored Liverpool's strategic superiority and their ability to turn the tide.
Gerrard Mark Two
Chris Bascombe of The Telegraph drew parallels between Szoboszlai and Steven Gerrard, highlighting the Hungarian captain's ability to impose his class when needed the most. Szoboszlai's athleticism and striking ability have been likened to 'unleashing a hand grenade', reflecting his impactful presence on the field. The scouts at Liverpool were convinced of his potential, making him a valuable addition to Klopp's squad.
The Hungarian Hammer
Joe Bernstein of the Daily Mail coined the term 'Hungarian Hammer' for Szoboszlai, comparing his winning strike to the legendary Steven Gerrard. The £60million midfielder's magical right boot and his connection with Wataru Endo led to a perfect shot, marking Liverpool's fifth consecutive win with three or more goals.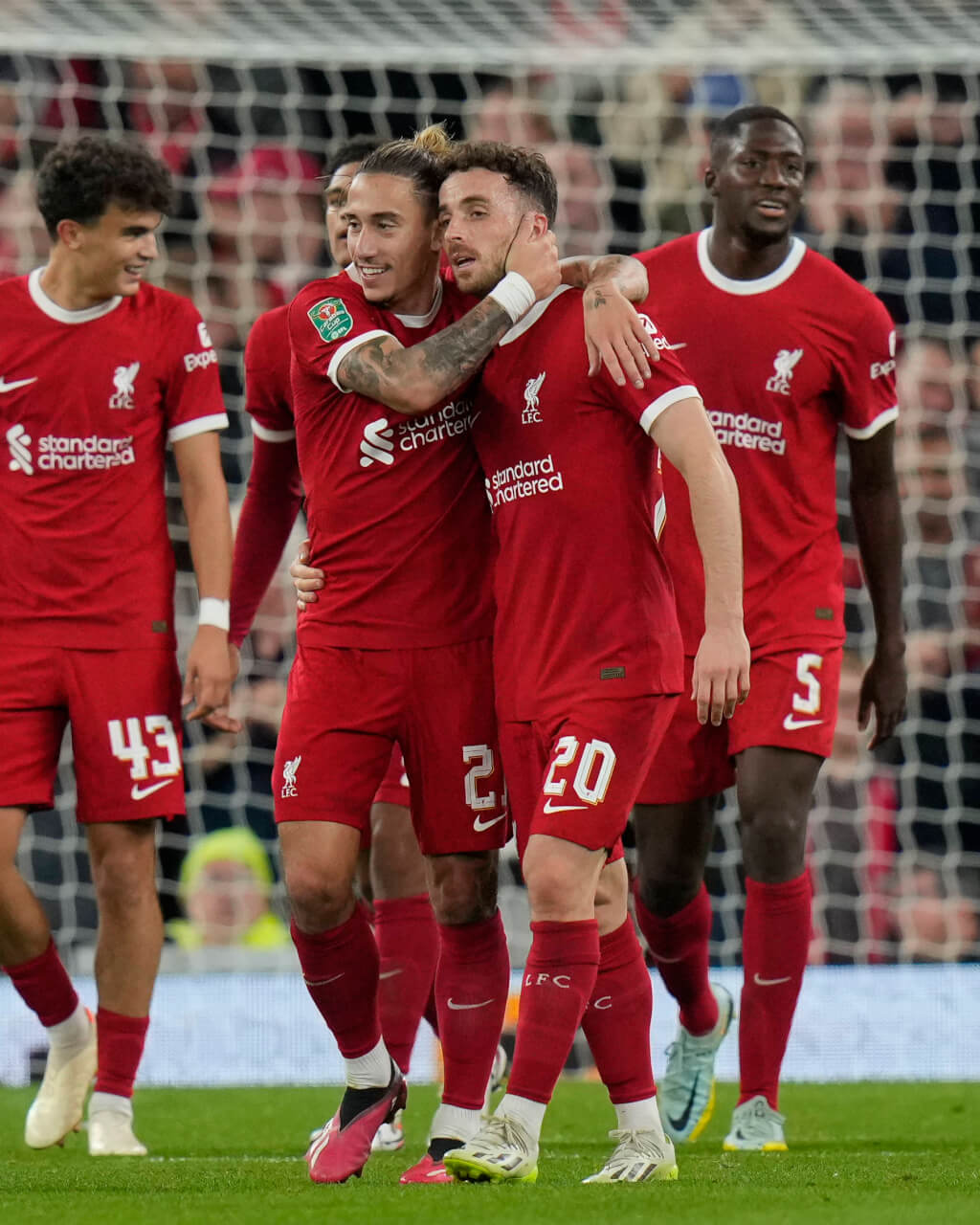 Klopp's Rich Arsenal
Paul Gorst of the Liverpool ECHO pointed out Klopp's ability to leverage his squad's depth, leading to consistent results. The manager's game-changing substitutions and strategic decisions have been pivotal, with the arrivals of Darwin Nunez and Dominik Szoboszlai steering the game in Liverpool's favour. The Reds' unbeaten streak and their ability to secure wins without relying on key players like Mohamed Salah and Alisson Becker showcase the depth and versatility of Klopp's assembled squad.
Conclusion
Liverpool's journey in the Carabao Cup has been marked by strategic brilliance and unwavering resilience under Jurgen Klopp. The diverse insights from various media outlets provide a comprehensive round-up of Liverpool's triumphant journey, highlighting the key players and strategic decisions that led to their victory against Leicester City. The upcoming clash with Bournemouth is eagerly anticipated, as fans look forward to witnessing more of Liverpool's strategic mastery and resilient spirit.