A Glimpse at Wembley?
The Carabao Cup is witnessing a series of unexpected exits, with Manchester City being the notable mention, leaving the field wide open for Liverpool to make a significant run. The Reds are eyeing a favourable match against Bournemouth, a team they have already conquered this season. However, the immediate attention is on the impending clash with Spurs, a match that is already being touted as the game of the weekend.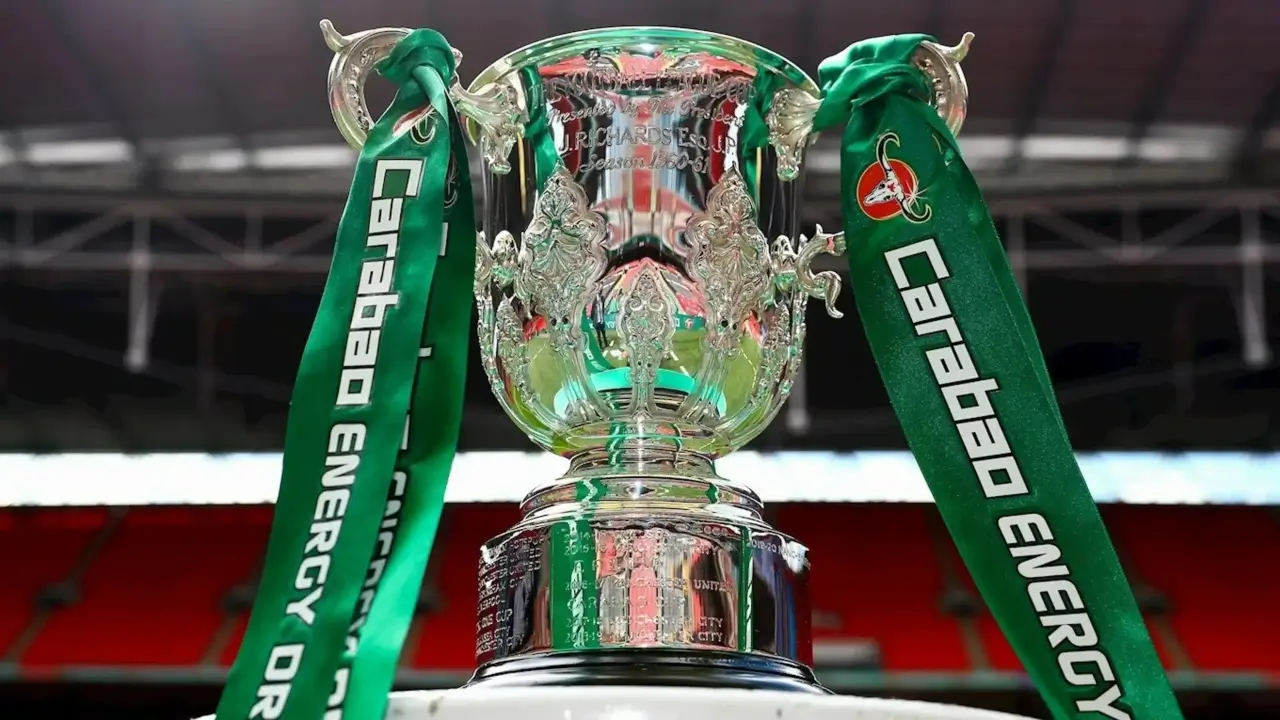 The Szoboszlai Spectacle
In less than three months, Dominik Szoboszlai has become a fan favourite at Anfield. His sublime entry in the 65th minute and subsequent goal five minutes later left the fans and his teammates in awe. His remarkable strike, a combination of sheer power and finesse, assisted by Wataru Endo, is drawing comparisons to legends like Steven Gerrard and Kevin De Bruyne, making his £60 million price tag seem like an absolute steal.

Captain Curtis's Command
Curtis Jones is evolving into a pivotal figure for Liverpool, showcasing his maturity, authority, and confidence in his role as captain and his impeccable performance at right-back against Leicester. His relentless efforts in leading the counter-press were crucial, earning him a standing ovation and commendation from Klopp, marking his transformation from a dreamy boy to a man of significance for Liverpool.
Liverpool's Predictable Brilliance
The Reds are consistently showcasing their dominance, with the latest 3-1 victory over Leicester City being another testament to their evolving brilliance. The League Cup is witnessing Liverpool's relentless pursuit of excellence, with every match highlighting their formidable presence and the impressive synergy of the team.
Endo's Ascension
Wataru Endo is gradually proving to be a valuable addition to Liverpool's squad. His performance against Leicester was a display of quality in midfield, showcasing his ability to read the game and play smart, progressive passes into the final third. His contribution to Szoboszlai's goal and his overall presence in the game were met with applause, indicating that Liverpool might have found a dependable and experienced player in Endo.
Jota's outrageous goal is getting less attention than it deserves because of Szoboszlai's, which maybe means Quansah is getting nowhere near enough praise for the determination, confidence and ability he showed to win the ball back and to set Diogo up!

— Jim Boardman (@JimBoardman) September 28, 2023
Quansah's Potential
The young defender, Jarell Quansah, is exhibiting signs of being a valuable asset for Liverpool. His mature and promising performances are garnering attention, with his assist for Diogo Jota against Leicester standing out. Quansah's calmness, aerial competence, and speed are proving to be essential for the team, hinting at a bright future for this young lad from Warrington.
Conclusion
Liverpool's progression in the League Cup is marked by the emergence of new heroes like Curtis Jones and Dominik Szoboszlai. The evolving red machine, under the guidance of Jürgen Klopp, is harmoniously blending experience and young talent, with players like Wataru Endo and Jarell Quansah showcasing their worth. The journey ahead is filled with promise, with the Reds possibly setting their sights beyond just Wembley.