Szoboszlai's Supreme Start – Avoid The Obvious Comparisons
Let's avoid the G-word. It's something we need to stay away from. It's only September, and there's a long way to go. Even so, you have to admit, Dominik Szoboszlai's goal against Leicester City looked as if it could have been born in Huyton. But comparisons are odious, particularly when the 22-year-old is just eight games into his Liverpool career and the point of reference is one of the greatest players in the club's history. It's hard not to be excited about the Hungarian, though. He's bypassed the usual settling-in period and looks as if he was born to play in the Premier League.
There are parts of his game that evoke Steven Gerrard (I lied, I was never going to avoid saying it). At times he shows flashes of Gareth Bale. If he's even half as good as either of those two he'll have a wonderful career. That's for the future. In the here-and-now, he offers plenty to the team. No Liverpool player has scored more than 10 goals in a season from midfield during the Jurgen Klopp era. The lines are blurred with Philippe Coutinho but the Brazilian was really a forward. Szoboszlai is a midfielder, no arguments. He has all the tools to weigh in with double figures over the course of a campaign.
What that does is change the point of Liverpool's attack and take the pressure off Trent Alexander-Arnold. Opponents can't double up on the Scouser. Already, the Szoboszlai effect is being seen with Andy Robertson, who's seeing more space again on the left. For much of Klopp's reign, the full backs have been the team's creative hub, and the front three the goal threats. Szoboszlai is a brilliant addition to an already potent mix. Liverpool have five rotating top-class attackers that are more than a handful for even the best defences. The full backs need to be watched by opposition midfielders. Now throw in goals from the midfield and no wonder opposing sides can seem to be a little overwhelmed.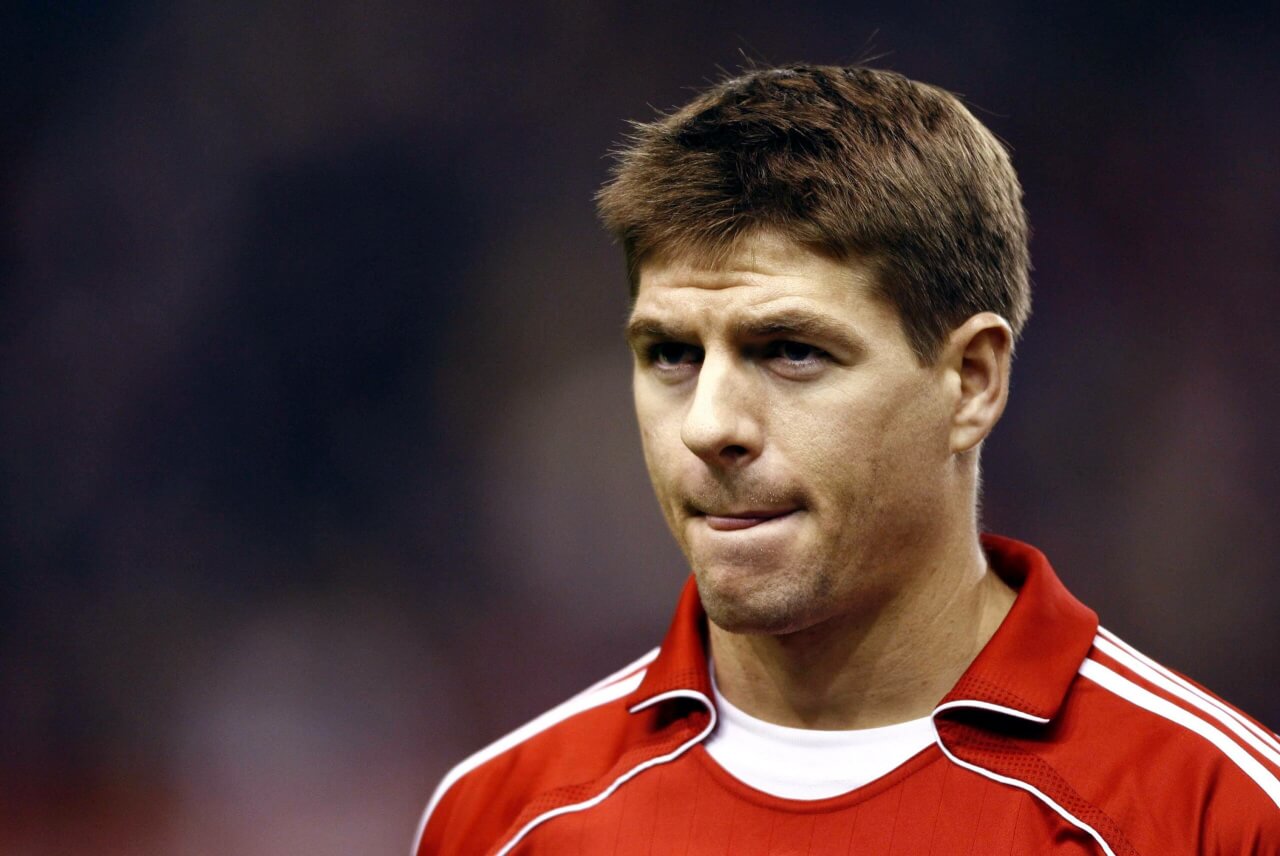 Klopp 2.0 Reboot
Thiago was brought in to provide attacking options from the central areas but that never really worked out. No one could complain about the 32-year-old's overall contribution but he wasn't direct enough. Szoboszlai – and Alexis Mac Allister and Curtis Jones – are much more focused on getting the ball forward and running into scoring positions. This is the most exciting development in the Klopp 2.0 reboot.
The signature midfield of the past eight years featured Jordan Henderson, Fabinho, and Georginio Wijnaldum. That trio gave the team a wonderful balance and their impact should never be underestimated. Yet they rarely set the heart racing. Szoboszlai sets the pulse flying. He has the pace, touch, and physicality to dominate and the knack of finding shooting positions around the edge of the box. Long may it continue.
And let's park the comparisons with Gerrard for the time being. The only G-word that means anything in the context of Szoboszlai is goals.
Someone I was talking to this week suggested that Mac Allister has been underwhelming. Maybe, but only in terms of expectation. The Argentinian has done a great job in a position that does not really suit his game. That is a brilliant sign. When you have players in the side who are willing to downplay their own strengths for the good of the team you're in a great position. The first half at Wolves aside, Mac Allister has been consistently influential in a low-key manner. Szoboszlai is able to strut his stuff because his mate is helping to provide the platform.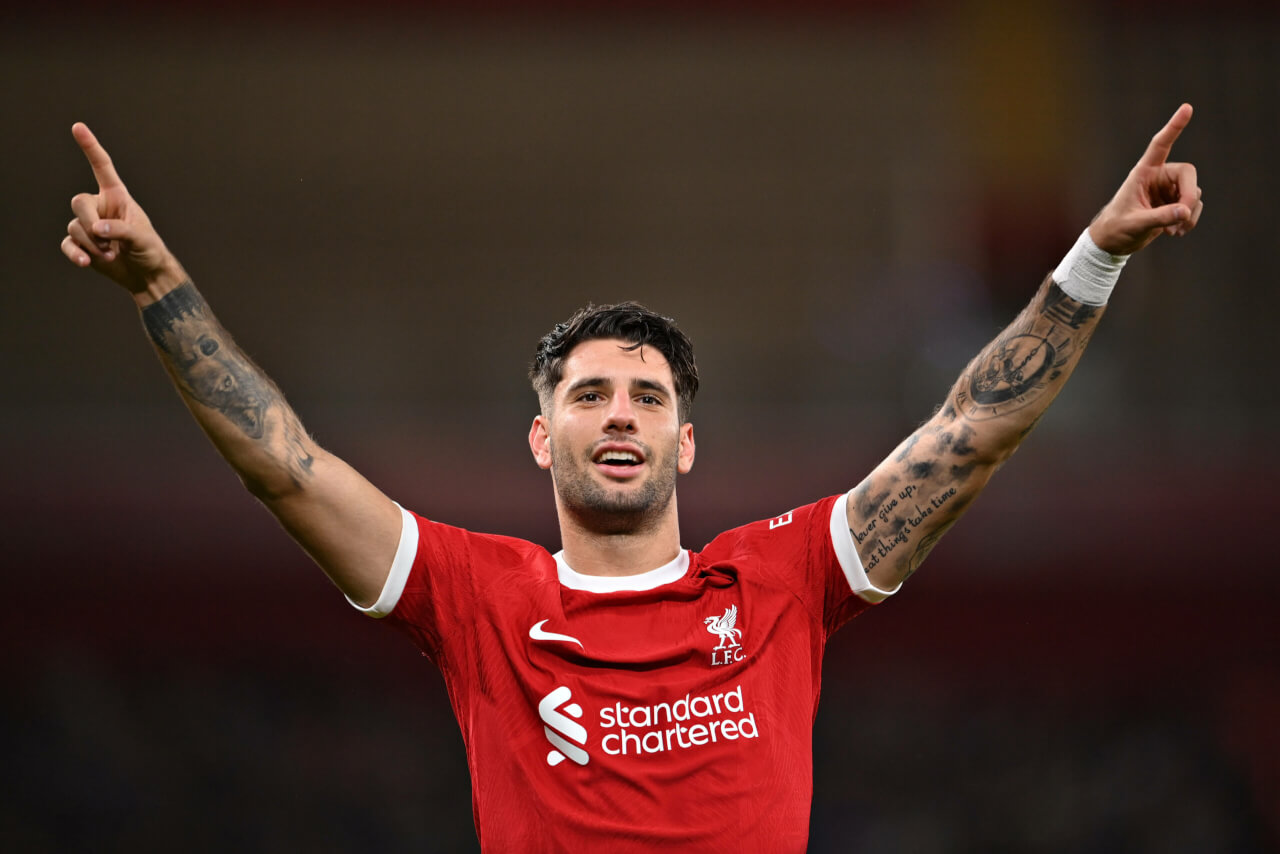 Spurs' Threat
Tottenham Hotspur will pose a significant test. Ange Postecoglou is clever and a good fella, too – he's a boyhood Red, after all. He knows how to set up a team. It will be fascinating to see how he deploys Son Heung-min, who has caused Liverpool so much trouble in the past. The South Korean has exploited the space behind Alexander-Arnold but he's been used more centrally by Postecoglou. Spurs have been better without Harry Kane. It's one of those strange situations that teams can improve after losing their best player. One of the reasons is that Tottenham's entire focus used to be on Kane. Almost everything good went through him (a similar thing happened with Wilfried Zaha at Crystal Palace, albeit at a lower level). Spurs are no longer a one-note side.
It's interesting that, as good as Mo Salah is, he never developed into the obvious, must-stop centrepiece of the side. It's never been as simple as stop Salah, stop Liverpool, even in the two poor seasons in recent years. Single-superstar teams often have a lower ceiling than expected. As great as Kane is – and he really is top drawer – Tottenham might be a bigger threat without him.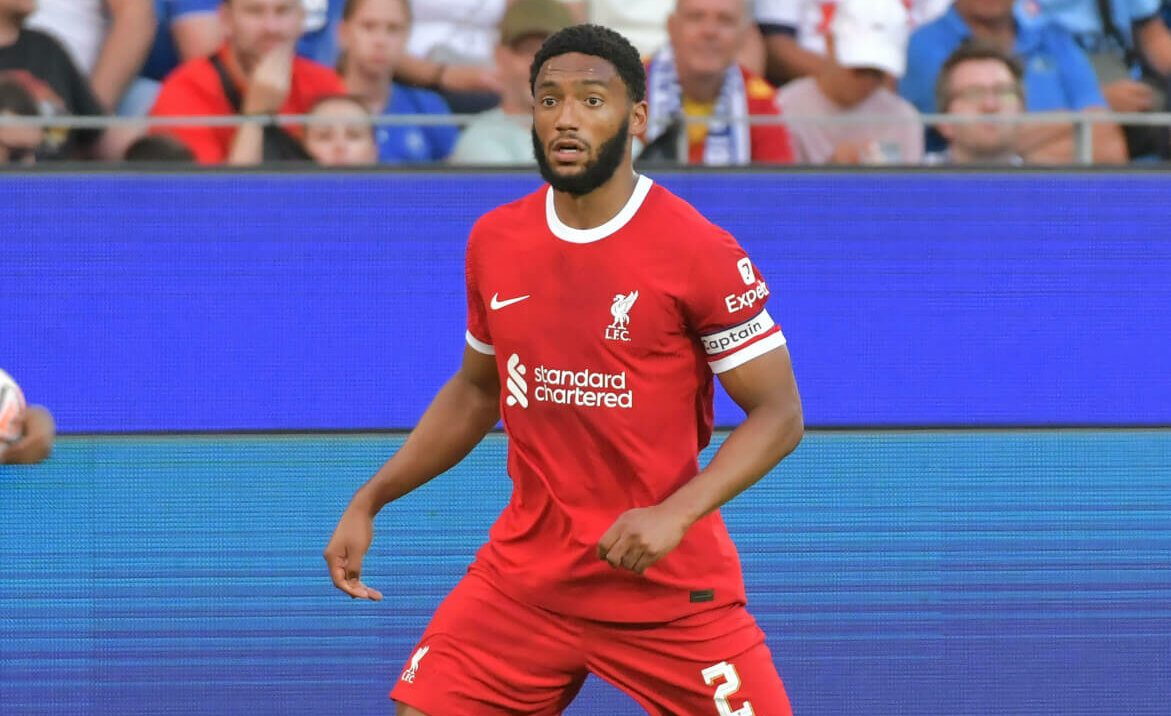 Firepower Enough to Overcome Conceding First
Still not really worried about conceding first. Liverpool have more than enough firepower to overcome an early deficit against the vast majority of teams they face. It will become an issue against the top sides, though, so it's a habit that needs to be broken, starting at White Hart Lane. The performances of Joe Gomez, Joel Matip, and Jarell Quansah so far are beginning to suggest that the worries about defensive strength might have been overstated. Much can change quickly through injuries, but their form so far has been uplifting, especially from Quansah. Centre backs improve with age and experience but 20-year-old Quansah is showing signs that he's ahead of expectations. The club will only go into the transfer market for defenders in January in certain circumstances. The first is if there's an injury crisis, the second is if there's a collective, catastrophic loss of form. The third is if a player becomes available who it would be foolish to pass. So far, so good. But, on repeat: early days.
I'm concerned. It's all too positive. There's not much to complain about. How can you enjoy football if it's not ruining your life? So, just for the sake of balance, here's one for the dickheads. FSG Out.