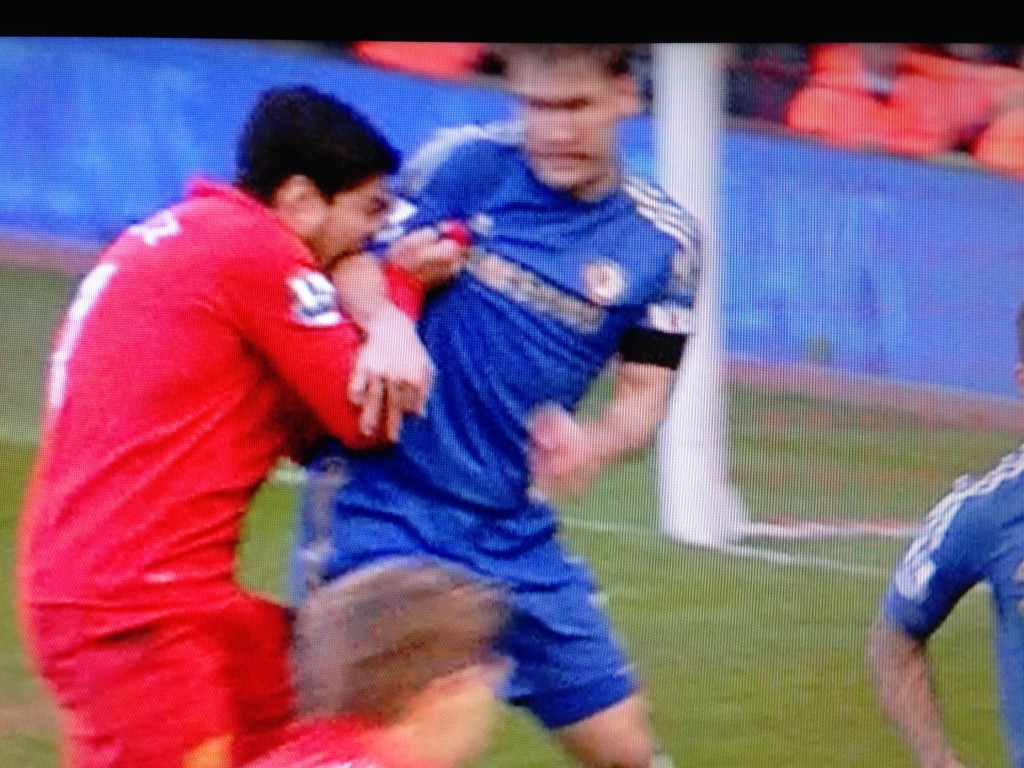 Luis Suarez banned again - this time for 10 games!
Luis Suarez has been banned by the FA for ten games. Sitting in their conference venues in London it seems the powers at the Football Association deem the act of violence from Luis Suarez worse than last years racist allegations from Patrice Evra.
Enjoying his best form for Liverpool in the 2012-13 season Suarez's act of stupidity now means he will miss the remainder of the season and also 15.7% of next season's too. The FA statement is below: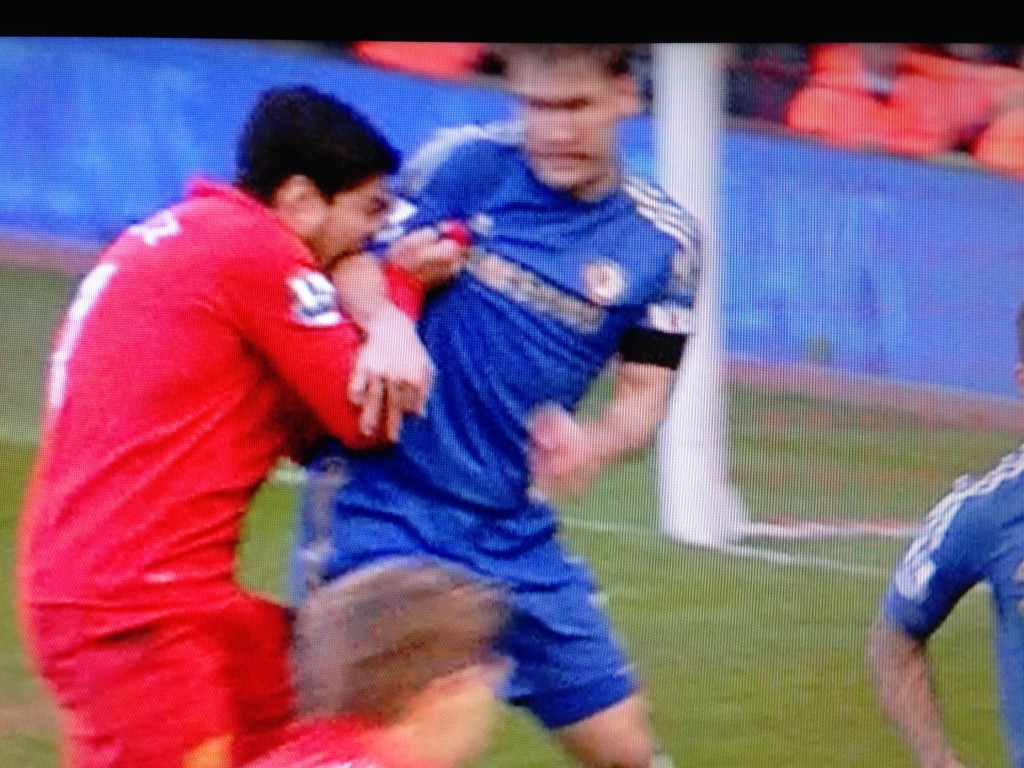 Luis Suarez has been suspended for a total of 10 matches after an Independent Regulatory Commission today ruled on a charge of violent conduct.

A three-person Independent Regulatory Commission today upheld The FA's claim that a suspension of three matches was clearly insufficient and the player will serve a further seven first-team matches in addition to the standard three. The suspension begins with immediate effect.

This follows an incident with Chelsea's Branislav Ivanovic in Sunday's fixture at Anfield (21 April 2013).

The Liverpool forward had accepted a charge of violent conduct but had denied The FA's claim that the standard three-match sanction was insufficient for the offence.

The incident was not seen by the match officials and has therefore been retrospectively reviewed.

Suarez has until 12pm on Friday, 26 April to appeal the additional suspension, above the standard three matches.
Football Association
Liverpool FC have responded by releasing the statement below – they are clearly not happy at the punishment and are shocked that he has received a ten game ban. In total Suarez would have served 18 games over his two major incidents whilst playing in the Premier League. He was also banned for 7 games for the Evra racism issue.
Liverpool Football Club has today commented on the decision to ban Luis Suarez for 10 games following the incident with Branislav Ivanovic during the game against Chelsea on April 21, 2013.
Suarez took swift action on Sunday to make an unreserved apology for his behaviour and accepted the charge of violet conduct from the FA.
LFC managing director Ian Ayre said: "Both the club and player are shocked and disappointed at the severity of today's Independent Regulatory Commission decision.
"We await the written reasons tomorrow before making any further comment."
AnfieldIndex Opinion
I feel this is harsh – I know many won't agree with my opinion but I'd have accepted five to seven game ban and not batted an eye-lid but another three on top of that is very harsh. The surprising thing for me is that there seems to be no consistency – how is biting worse than breaking someone's leg or worse than his previous eight game ban for racism.
It really makes no sense and for those that feel this is appropriate how does someone like John Terry get away a four game ban for racism that was caught on camera? It's perplexing to say the least – I still feel a five to seven game ban would have been appropriate and in line what he received in his time at Ajax.
The only thing you can point to is that it's a seven game ban plus an extra three because of his previous racism ban last season. I can't say for certain but I feel the FA could play this card to explain the length of ban.