A Seamless Transition for Gravenberch at Liverpool
Gravenberch, the recent transfer-deadline-day acquisition from Bayern Munich, has seamlessly integrated into the Liverpool milieu, both professionally and personally. The Dutch midfielder has already marked his fourth appearance with the Reds, starting in the recent 3-1 Carabao Cup triumph against Leicester City.
Gravenberch has been instrumental in Liverpool's winning streak, contributing an assist in each of his starting games. The young midfielder is relishing his time with the Reds, experiencing nothing but victories. "Everything goes well. I am very content here; it's been a month already, and it feels fantastic," Gravenberch shared with Liverpoolfc.com at the AXA Training Centre.
Warm Welcome and Quick Learning
Gravenberch has been welcomed warmly by the team, aiding his swift adaptation to Liverpool's playing system. "The team is very harmonious, and they extended a warm welcome. They are always ready to assist me whenever I need something," he expressed. Gravenberch is keenly learning the ropes from the coach, absorbing the system and the expectations, and is optimistic about the progress he's making in the games.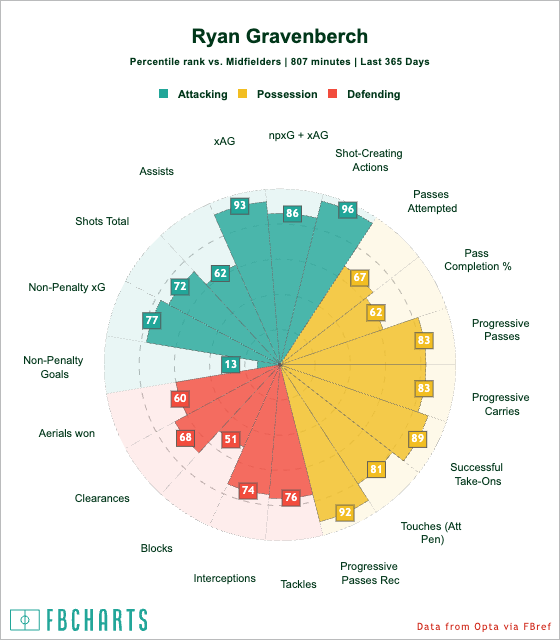 Individual Attention from Lijnders
Jürgen Klopp and his team, including Gravenberch's fellow Dutchman Pepijn Lijnders, are meticulously working with the 21-year-old, ensuring he aligns with the team's dynamics swiftly. "Lijnders explains a lot to me, before the games and during the half-times. It's beneficial as he also speaks Dutch, making explanations clearer," Gravenberch noted. The focus is primarily on instilling the concept of counter-pressing, a crucial aspect that the manager wants to embed in his mindset.
Experiencing the Iconic Anfield Atmosphere
Gravenberch experienced the iconic 'You'll Never Walk Alone' song during his first home game start, describing it as a special and uplifting feeling. "It's such a good feeling to go into the game. It's unique to be here, and it gave me a good feeling as well," he reminisced.
The midfielder is adapting to the heightened physicality and intensity of English football, a characteristic trait that often poses a challenge to newcomers. Gravenberch acknowledged the difference in intensity, especially when playing against teams like Leicester City, and is working on acclimating to it, having had limited play in the last season.