Lessons Learned: Spurs
That one will sting for a few days, there's no doubt about that. However, thank god in one way there's a busy schedule and games to get over it coming thick and fast. The result was disappointing, the manner of that last minute defeat utterly heartbreaking but if you felt anything other than a huge sense of pride then you maybe beyond help. Liverpool came away from the this with zero points, but you'd bet Jurgen Klopp will have seen a lot he'd have liked from todays performance from most. Serious questions need to be asked of the officials at the highest level though as we look at the lessons learned from defeat on Saturday night.


The PGMOL Aren't Fit For Purpose
Hard to see how Howard Webb will explain this on any programme, as Darren England and Simon Hooper took home joint man of the match awards. Curtis Jones shouldn't have seen red, as there wasn't excessive force and he wasn't out of control. Canal Plus, Bein and other channels actually put the lines on which showed Diaz to be onside for the disallowed goal, Jota gets the first yellow for Udogie tripping himself and Mo Salah gets a foul awarded against him when Bissouma throws himself to the ground. Jurgen Klopp admitted he'd never seen a more unfair game in his football career. With these cowboys in charge the worry is Howard Webb was seen leaving the boxes at The Tottenham Hotspur Stadium saying 'hold my beer'.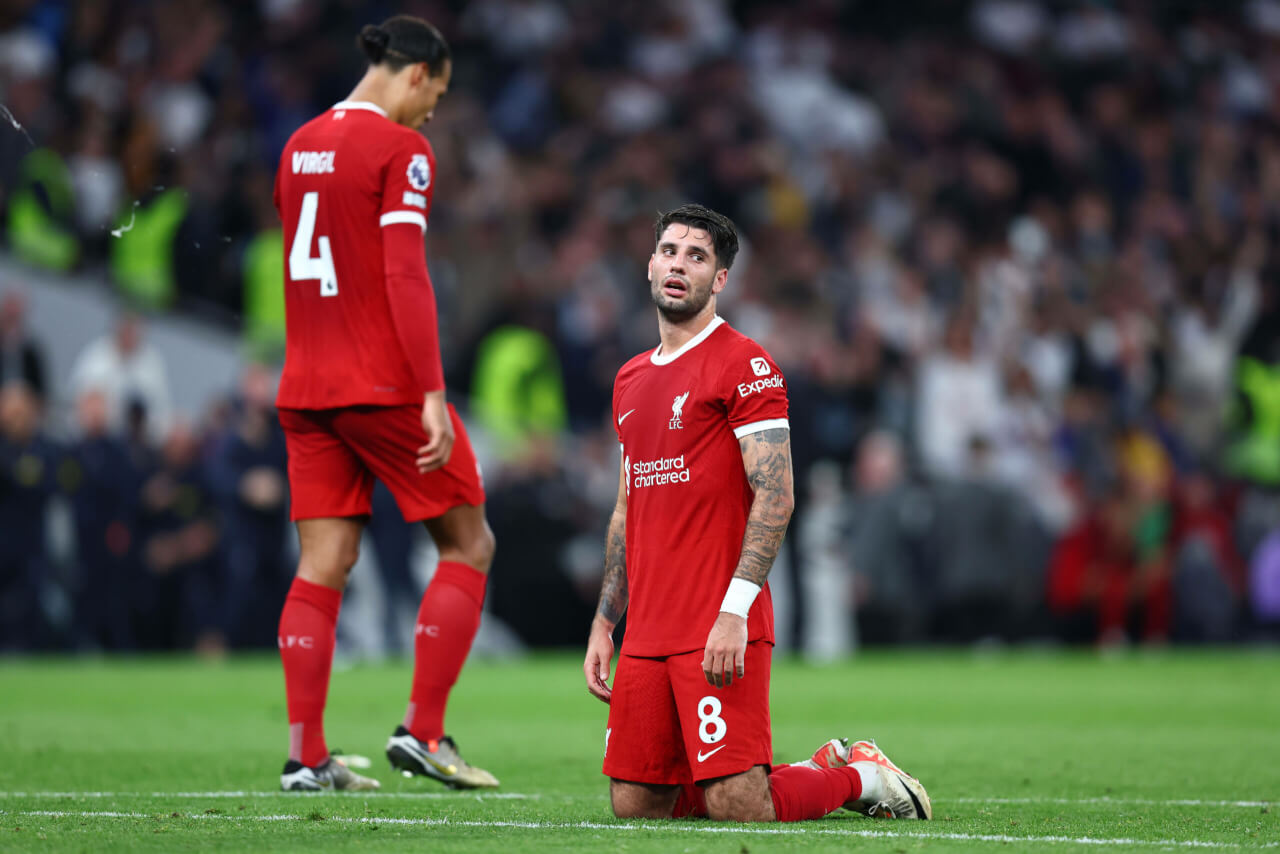 So Much To Be Proud Of….However….
First of all, your heart had to go out to Joel Matip. A surprised inclusion for some Reds, but the 32 year old was magnificent right up until the final act. His defensive colleagues Van Dijk, Gomez and Robertson battled superbly too, whilst the likes of Mac Allister, Szoboszlai, Diaz and Salah emptied the tank to help keep Liverpool in the game. Last season, this would have been a hammering even with Allison's heroics but as Newcastle, Bournemouth and this game proved there's a real steel to these reds. However, the smart money says Jurgen Klopp has a word with Diogo Jota. When you're on a yellow and down to ten men you'd need to manage the game wisely. There can't be any complaints for the petulant and stupid second yellow and he out his team mates even further in the shit. Really poor.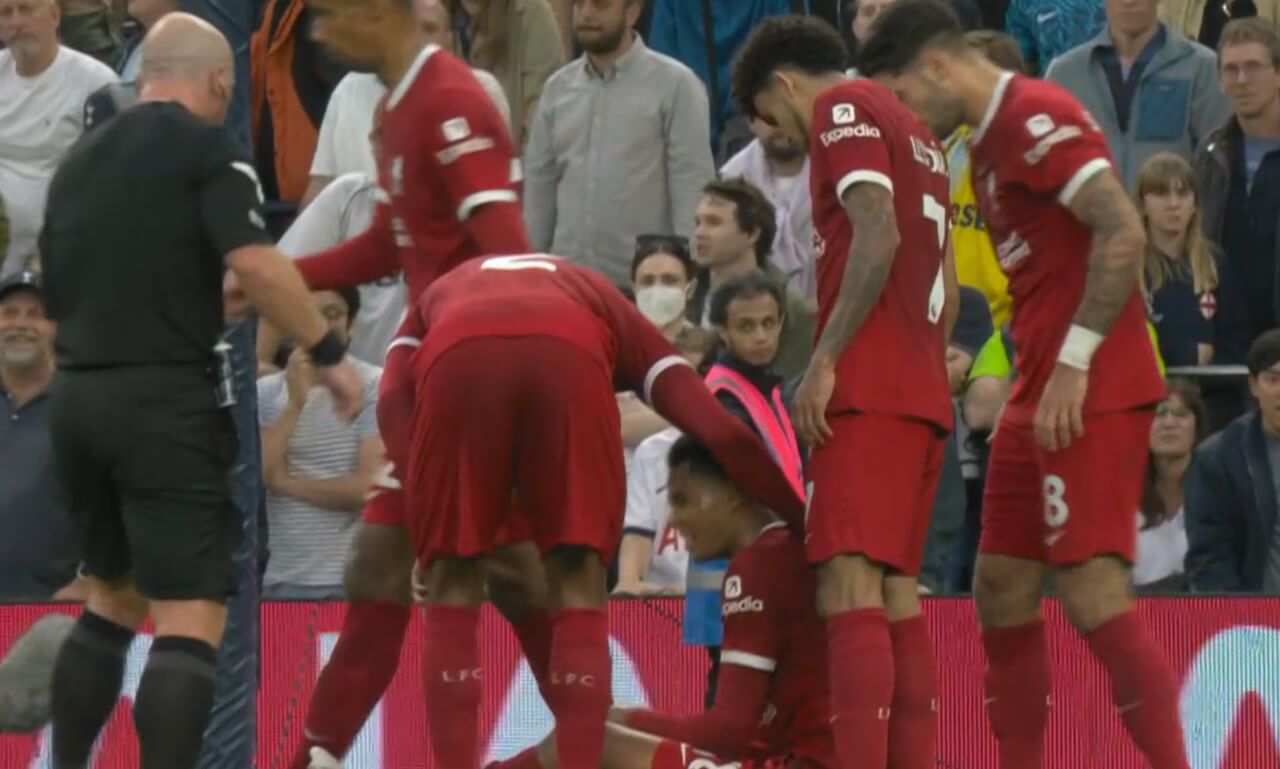 Counting The Cost
Whilst it wouldn't surprise you if one of Liverpool's staff speaks the truth about officials and cops a fine, that's not the only cost to this one. Curtis Jones and Diogo Jota will be absent for Brighton (forget any appeals for the first red it won't happen) in the league and are now nailed on to start against Union SG on Thursday. Cody Gakpo finished superbly for the goal, but went down clutching his knee in pain and had to be withdrawn at the half so no doubt a scan result to assess the damage is pending. Jurgen revealed that Darwin Nunez had admitted he felt something in training on Friday too, which means the bountiful midfield and forward options may now be stretched for next week all of a sudden.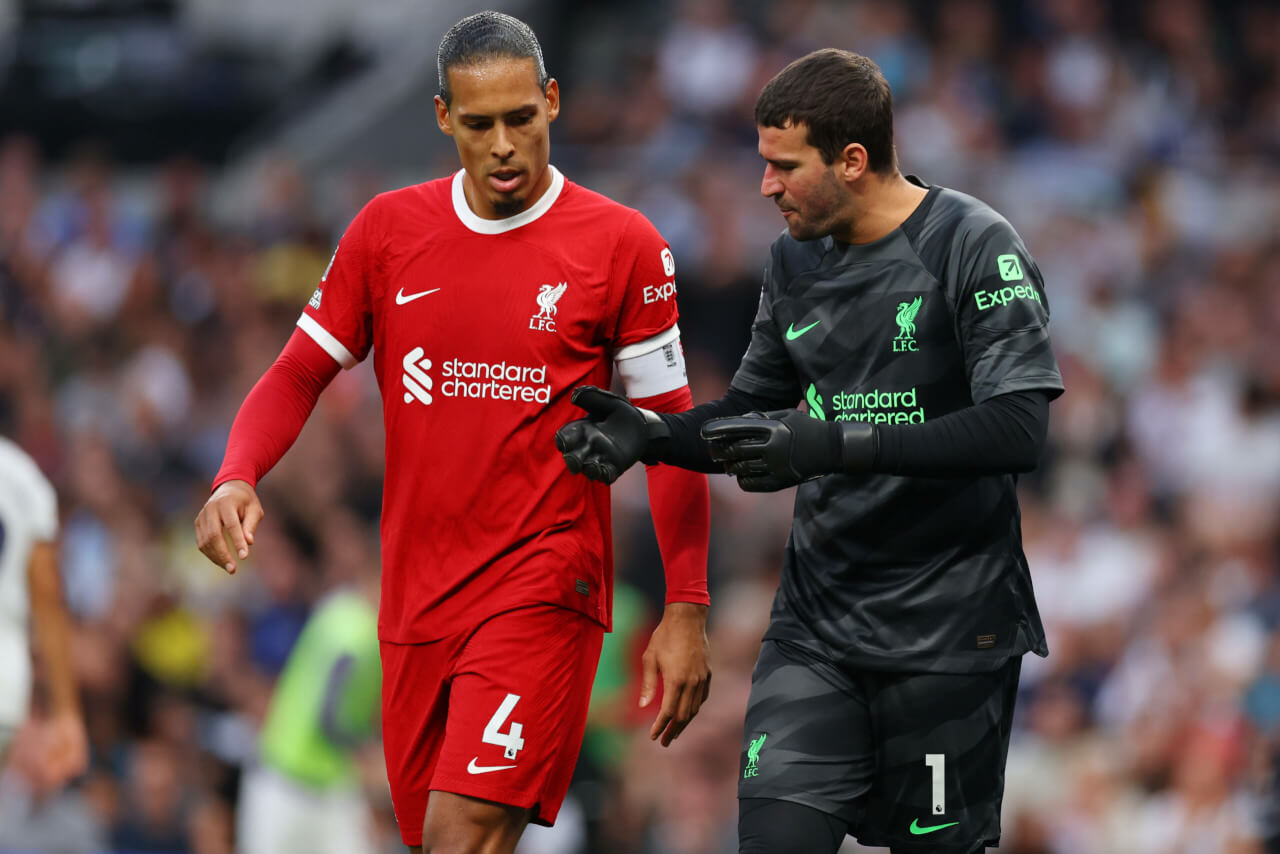 Well Clapped Off And Reasons To Be Positive
Whilst Spurs went through their full repertoire of celebrations and medley of hits having only just been nine men and with only seven games, Liverpool rightly went over to their fans and were clapped and cheered wholeheartedly. Despite the unbeaten run coming to an end, they're still only two points off the top and in the top four places. That's having now been away to Chelsea, Newcastle, Wolves and Spurs already which isn't easy (especially as the champions will tell you today). Spurs couldn't break us down without a gut wrenching error and there's a spirit and fight which is energising reds right now. It'll hurt this one. But once you look at the full picture…..it'll pass quickly.