Happy Birthday to the GOAT eh…
Whether with or without a beard, long or short hair, there's nothing not to admire and respect about Alisson Becker. Liverpool have for the greatest in the world between the sticks and only seven premier league games in, he's a highlight reel that 99% of keepers could only dream of. When he's not translating between three languages for Darwin and viewers or consoling Joel Matip at the final whistle, the humble and respectful family man just continues his perfect existence. On a day of celebration, we look at his five best already from this season.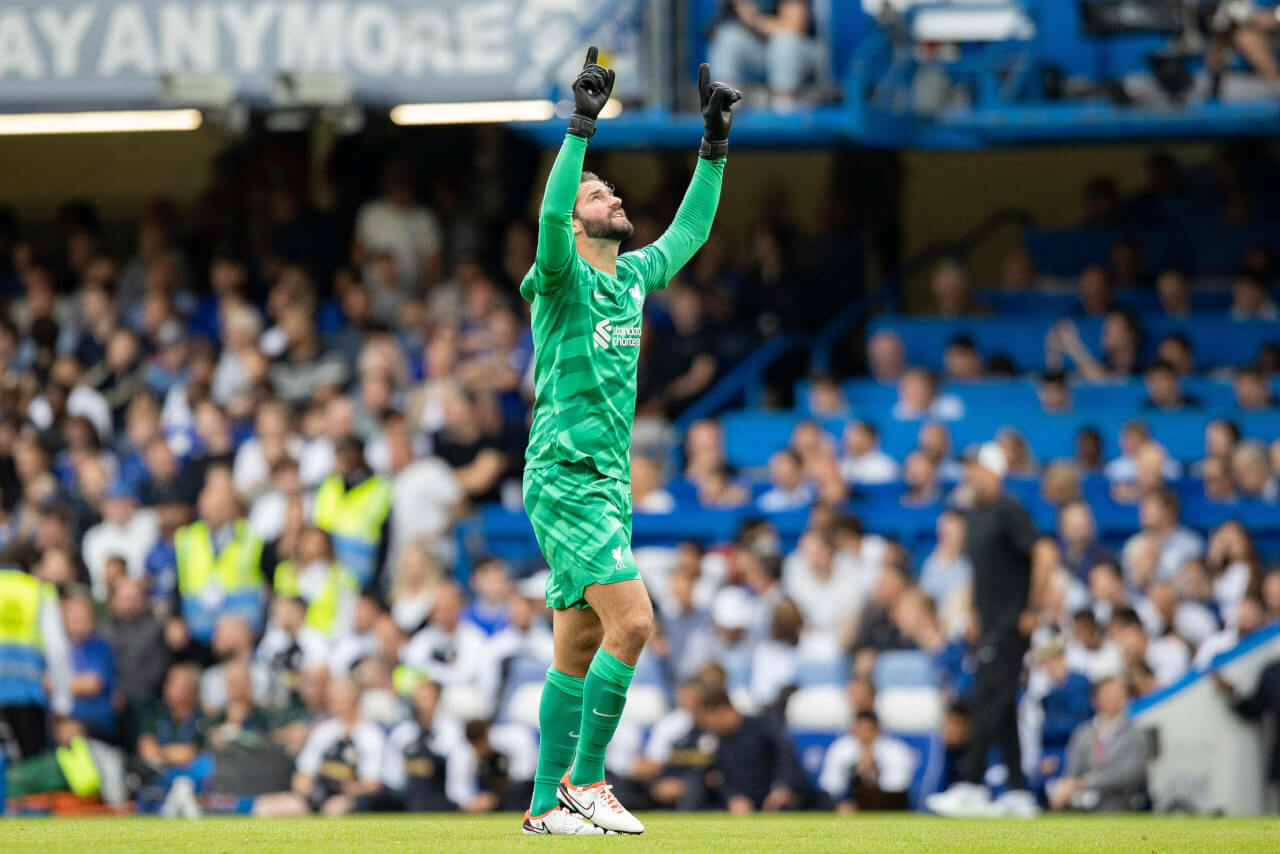 Chelsea – Nicholas Jackson
We should have known from the start to be honest. In an opening Super Sunday away day fixture, Liverpool were defending for large parts against a Chelsea side under Mauricio Pochettino for the first time. Twice Nicholas Jackson was sent through on goal and twice the former Villarreal forward was thwarted by Liverpool's number one. It wasn't talked about too much in-between all the other opening day headlines, but the Brazilian international was a key reason why Jurgen Klopp's team started the season unbeaten. It gave us a sign of things to come too.
Bournemouth – Justin Kluivert and Hamed Traore
Having been sold down the river for Bournemouth's opener in this first home game, Liverpool would still need to call upon their holy goalie on multiple occasions despite being ahead. Down to ten men and with new players still adjusting to Jurgen Klopp's requirements, a point blank save from Kluivert was followed by a full stretch tip round the post from Traore to maintain the Reds' advantage in this one. It grabbed none of the headline but two games in and the former Roma stopper was roving to be a key man already.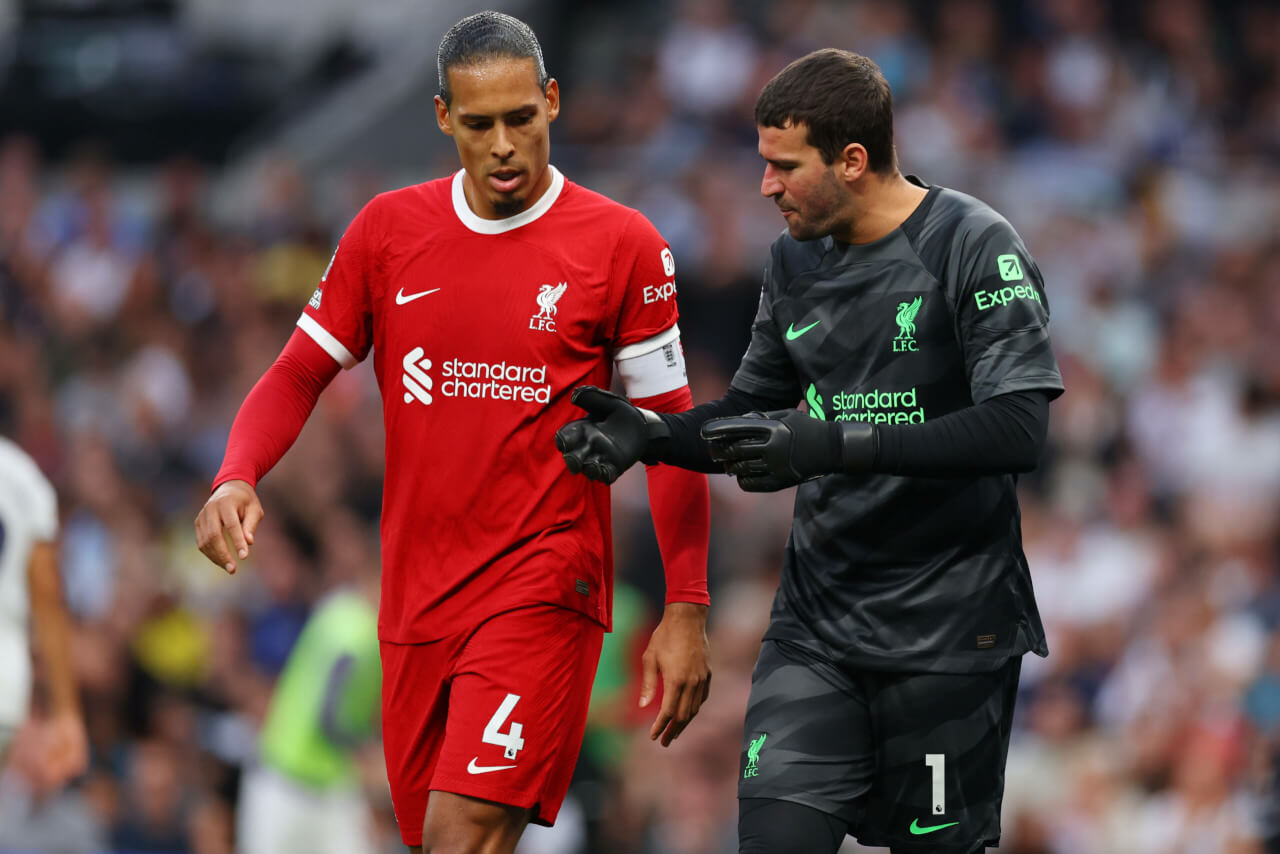 Spurs – James Maddison and Son
Another game and another contest where the reds has a player sent off and so came calling upon the 31 year old at the moment. Whilst the game will be remembered for a number of other things, it shouldn't be forgotten just how good the freshly shaven player was that day. Firstly, a James Maddison volley was tipped round the post at full stretch, whilst a point blank Son volley saw cat like reflexes as it flew over his head at speed. Even with two extra players, Spurs needed a massive stroke of luck to grab the winner in this one.
West Ham – Tomas Soucek
All the focus had been on Michail Antonio's comments ahead of this one and how Liverpool would fare in their first Sunday encounter after a Europa League appearance. However, this game could have turned out every different from a standard 3-1 victory without Alisson's brilliance. With the scores at 0-0, West Ham were on top early Dorris and a cross into the box saw a stretch at full tip from Soucek's header keep the scores level. Maybe it's because we've become so accustomed to it that it gets easily forgotten, but it really was top drawer.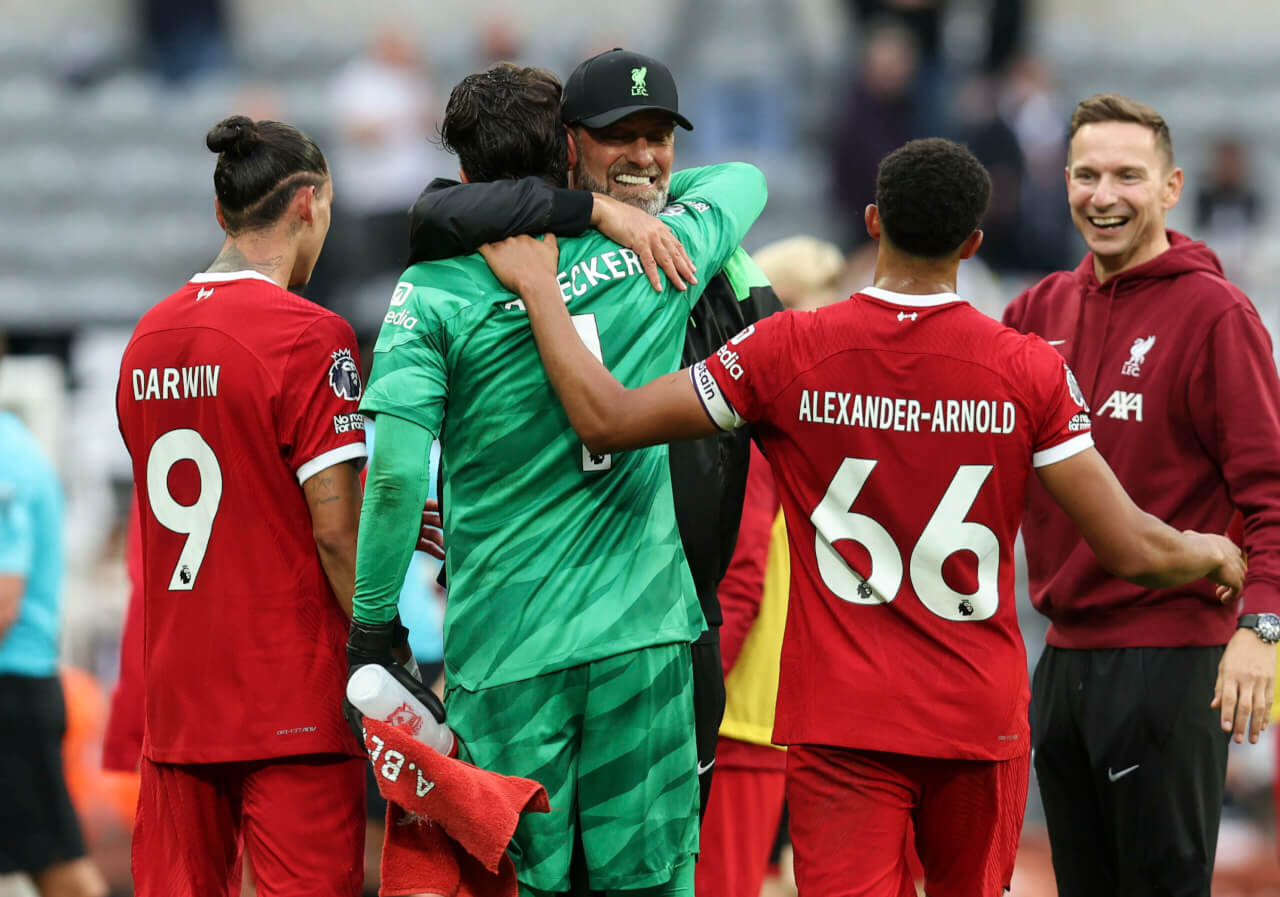 Newcastle – Miguel Almiron
In such a high-quality contest, the pick of the lot without doubt. At one-nil down and with his team under the cosh, the third phase from a set-piece sees Almiron strike a half-volley as good ashe ever will in his life and St James' Park gets ready to erupt. Alisson however has other ideas as wrists stronger than Wolverines not only manage to stop a ball travelling at pace but deflect it onto the woodwork and then scramble it away. If it was any other keeper you'd end the save of the season contests there and then, but it wouldn't surprise you if he came up with better. This was special.