The Reluctant Transition of Carroll to the Hallowed Grounds of Liverpool
In the dimming twilight of a winter's day in 2011, Andy Carroll, a striker of notable repute, found himself ensconced within the plush confines of a helicopter, bound for a destiny that, perhaps, was not entirely of his own choosing. The tale of his transfer from the beloved terrains of Newcastle United to the illustrious fields of Liverpool is one imbued with a melange of reluctance, unexpected journeys, and a subtle undercurrent of regret.
A Record Signing Shrouded in Ambivalence
The Reds, with their storied history and fervent supporters, welcomed Carroll with open arms, his arrival heralded by a staggering £35m fee, a record in the annals of the club's transfer dealings. Yet, beneath the surface of this ostensibly triumphant move, lay a reservoir of hesitancy and unspoken disquiet. Carroll, despite the physical ailment that plagued him, harboured a clandestine hope that the medical examinations would unveil a reason to halt the transfer in its tracks.
The Unfulfilled Promise of a Potent Partnership
The prospect of Carroll forming a formidable alliance with Luis Suarez, a maestro of the footballing world, was one that tantalised the fans and critics alike. Alas, the symphony of strikes and goals that many had envisioned failed to materialise, leaving behind a lingering question of what might have been. Carroll, in a candid discourse with L'Equipe, elucidated the perplexity that enveloped him during the transfer, a move that, in his words, catapulted him into a vortex of incomprehension and inadvertent change.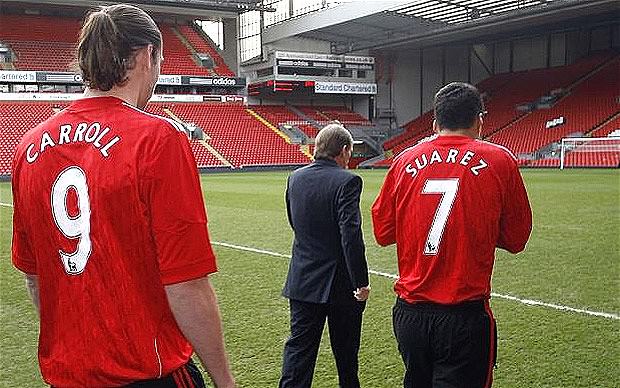 A Journey of Personal and Professional Evolution
Despite the tribulations and the unquenched thirst for the form that once defined him, Carroll concedes that his sojourn to Liverpool was not devoid of merit. It was a journey that coerced him out of the familiar, compelling him to navigate through the uncharted territories of life and football beyond the boundaries of Newcastle. It was a chapter that, albeit reluctantly, facilitated a maturation, both within the realm of the sport and in the arena of life's myriad experiences.
From the Pinnacle to the Depths: Carroll's Subsequent Endeavours
The trajectory of Carroll's career, post-Anfield, has been one of undulating fortunes. A six-year tenure at West Ham United provided a semblance of stability, yet the zenith of his early days at Newcastle perpetually eluded him. Now, as he embarks upon a new chapter in the French second division with Amiens, one can only ponder upon the paths untrodden and the echoes of a past that continues to reverberate through his career.