A Steely Gaze Forward Amidst VAR Controversy
In the wake of a VAR decision that has stirred the football community, Trent Alexander-Arnold, Liverpool's vice-captain, maintains a stoic perspective, emphasising a forward-looking approach for the team. The recent incident involving an erroneously disallowed goal by Luis Diaz against Tottenham has not only sparked debates but also prompted an internal investigation by the Professional Game Match Officials Limited (PGMOL).
The Unwavering Focus of Liverpool
Alexander-Arnold's demeanor reflects a disciplined focus, one that is firmly set on the upcoming Europa League clash with Union Saint-Gilloise. "Decisions are decisions," he stated, acknowledging the inherent variability and unpredictability of referee and VAR calls during matches. The player underscores the importance of moving forward, highlighting that the VAR system, while not without its flaws, is an integral part of the game that players must navigate and trust.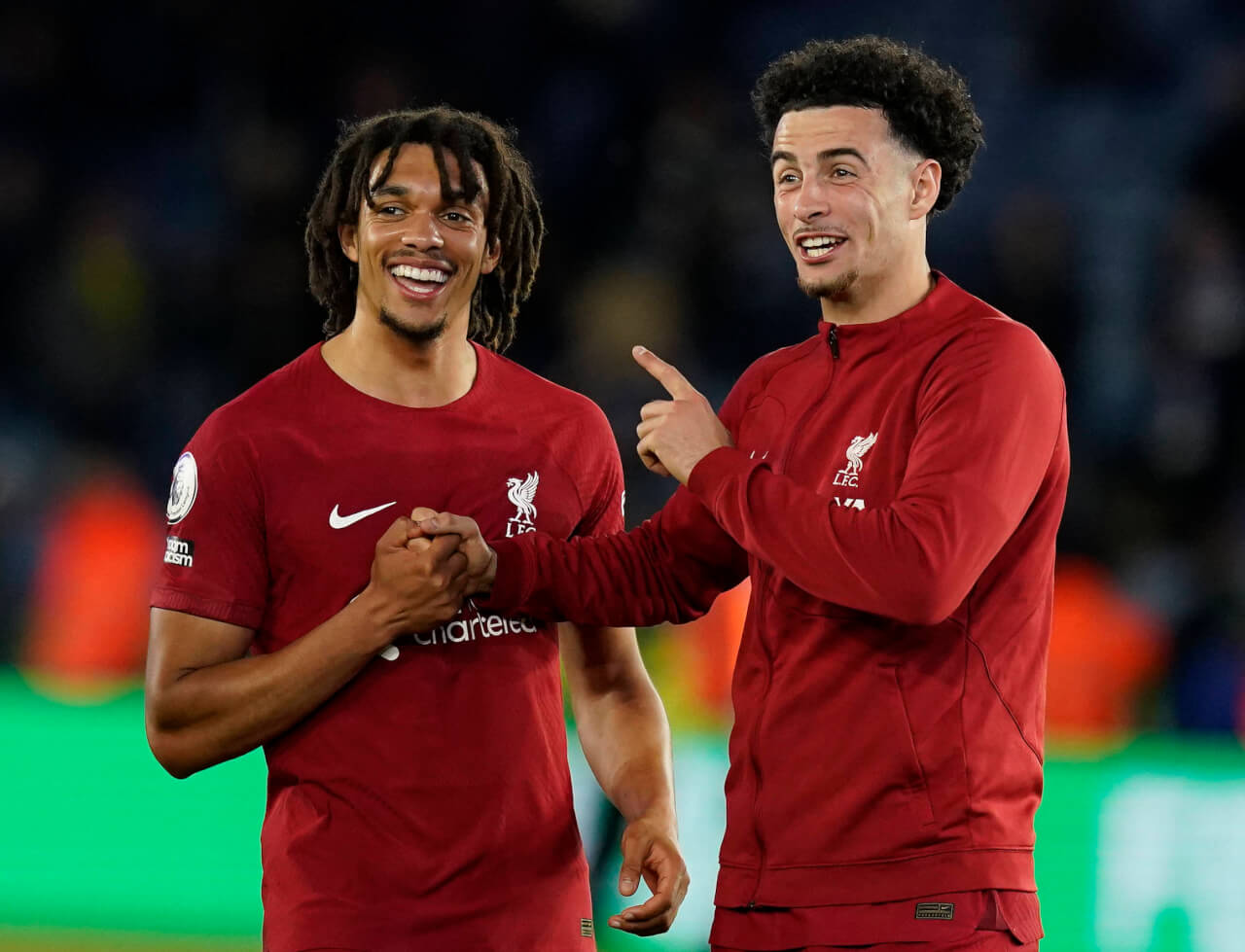 Resilience in the Face of Adversity
Liverpool's ability to rebound amidst challenges has been notably remarkable this season. Their capacity to recover and secure wins, even after conceding the initial goal in five distinct matches during the 2023/24 season, speaks volumes about the team's mental fortitude. Alexander-Arnold attributes this resilience to a collective spirit and a top-down influence from the management, emphasizing that the seasoned players set a precedent and standard for newcomers and younger talents.

The PGMOL and Accountability
The PGMOL has found itself under scrutiny following the release of audio recordings that revealed the dialogues between referee Simon Hooper, VAR Darren England, and assistant Dan Cook during the contentious decision in the Tottenham match. The governing body is presently conducting an internal investigation into the matter, and both England and Cook have been temporarily sidelined from officiating duties in the forthcoming Premier League gameweek eight.
The Road Ahead for The Reds
Despite the controversy and the subsequent defeat, Alexander-Arnold insists that the Reds are "proud" of their performance and fighting spirit, particularly under challenging circumstances. The vice-captain's words echo a sentiment that permeates Liverpool: a sentiment of unwavering focus, resilience, and an unshakeable belief in moving forward, irrespective of the hurdles and controversies that may arise.