Quinten Timber's Premier League Prospects
In the bustling and ever-competitive world of football, Quinten Timber, the 22-year-old Feyenoord midfielder, has subtly yet assuredly marked his territory. With a skill set that allows him to navigate through various midfield roles, Timber has not only been a pivotal player in Feyenoord's impressive Eredivisie triumph last season but has also caught the discerning eyes of scouts from some of the Premier League's most esteemed teams.
Liverpool and Man Utd Scouts Turn Eyes Towards Timber
Timber's performance has been nothing short of stellar, contributing three assists and a goal in seven league games this season. His versatility in the midfield and consistent form have garnered attention from scouts representing Liverpool and Manchester United, among other notable teams like Manchester City and Tottenham Hotspur. His ability to carry forward his form from Feyenoord's title-winning campaign into the new season has not gone unnoticed, with favourable reports being filed on his behalf.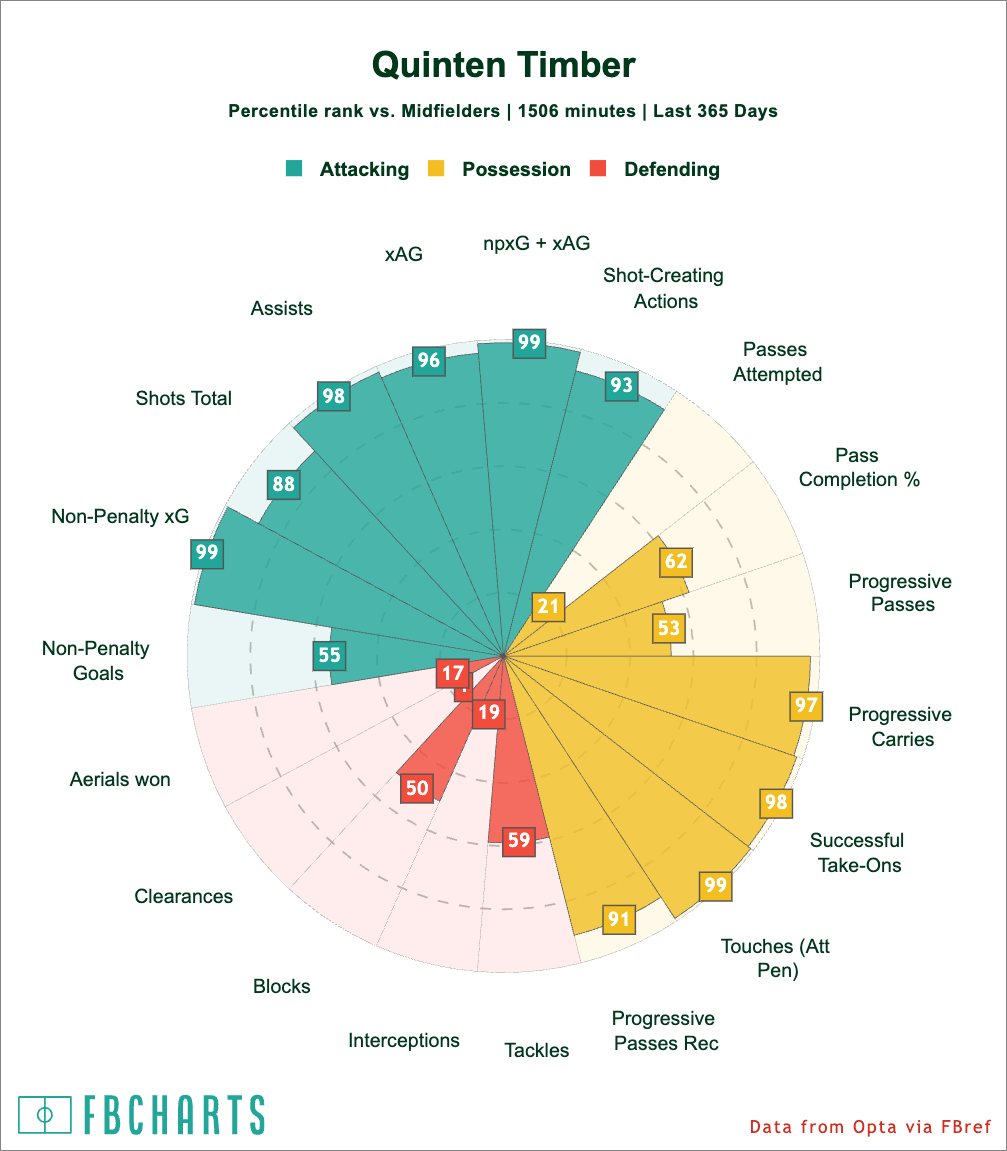 Timber's European Appeal Extends Beyond the Premier League
It's not just the Premier League that has taken note of Timber's prowess on the field. From the corridors of Europe, clubs like Atletico Madrid, Borussia Dortmund, Monaco, and Napoli have all kept tabs on Timber's recent performances, acknowledging the midfielder's capacity to elevate his game and potentially enhance their squad dynamics in the future.
The International Cap Awaits Despite Domestic Triumph
Interestingly, despite his commendable performances over the past year, Timber has not yet donned the Netherlands senior side jersey. His contributions to Feyenoord and the consistent record might soon pave the way for his much-deserved international debut, providing him with a platform to showcase his skills on a global stage.
Timber Eyes Future Moves with a Grounded Perspective
Timber, while rooted in his current commitments to Feyenoord, has not shied away from expressing his aspirations for future endeavours. In a candid chat with Voetbal International, he expressed a measured yet optimistic view towards a potential big-money transfer in the future, emphasising that any such step starts with his performance today, at Feyenoord.