Reds Dominate But Stutter to Convincing Victory
In the hallowed chambers of Anfield, a gentle breeze of triumph wafted through as Liverpool, the Merseyside maestros, orchestrated a performance that, while not resounding, whispered of the quiet confidence embedded within their ranks. The Europa League encounter with Union Saint-Gilloise unfolded not as a tempestuous battle but as a subtle symphony, with Ryan Gravenberch composing his first melodious note in a Liverpool shirt.
Gravenberch: The Conductor
In the midst of the gentle ebb and flow of the match, the 21-year-old Dutch midfielder, Gravenberch, emerged not with a roar but with a poised, calculated whisper, crafting a performance that was as much about his unspoken promise as it was about his tangible contributions on the pitch. His goal, a well-timed composition following a parried shot from Trent Alexander-Arnold, was not merely a score but a statement, a gentle reminder of the depth quietly residing within Liverpool's ranks.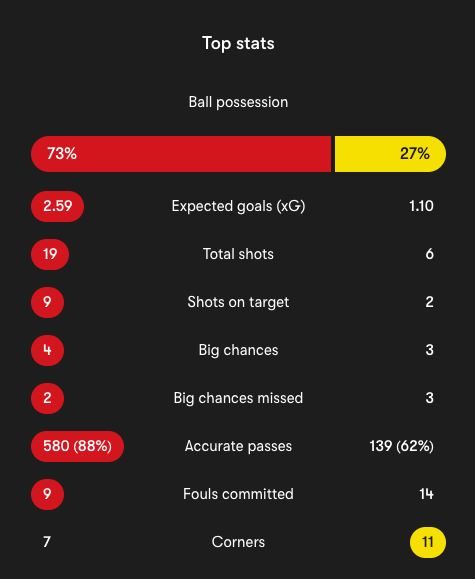 A Gentle Crescendo: The Unfurling Tale of the First Half
The first half, while not brimming with opportunities, unfolded with a certain restrained elegance. Gravenberch's goal, a subtle yet decisive moment, provided a spark in an otherwise muted affair. Darwin Nunez, with the goal at his mercy, gently nudged wide from Mohamed Salah's offering, while Gustaf Nilsson's header, a mere whisper above the crossbar, spoke of what might have been for the visitors.
Liverpool's Second Act
The second act saw Gravenberch, the newfound conductor of Liverpool's midfield, almost pen a second, his effort a dipping narrative that was pushed behind by Union Saint-Gilloise's custodian, Anthony Moris. The visitors, in a gentle attempt to alter the narrative, applied a delicate pressure, a subtle attempt to weave their own tale into the Anfield tapestry. Yet, it was Diogo Jota who penned the final note, his goal a calm, composed adieu to Union Saint-Gilloise's gentle resistance.
A Quiet Triumph Amidst the Echoes of Controversy
While the echoes from the controversy of the video assistant referee in their previous Premier League encounter with Tottenham still lingered in the Anfield air, Liverpool's performance against Union Saint-Gilloise was a quiet, understated triumph. It was not a tale of resounding victory but a story of gentle, calculated success, a narrative that spoke not of the storm, but of the quiet, confident calm that follows.
In the gentle caress of victory, Liverpool, now perched atop Group E with a composed six points from two games, whisper a subtle statement of intent, their performance a muted yet poignant melody in the grand symphony of their European journey.