Let's Play The Yes/No Game
Yes, Liverpool were screwed by the officiating at White Hart Lane.
No, don't expect support from fans of other teams even though everyone has a horror story about referees/VAR.
Yes, the entire refereeing system needs an overhaul.

No, Curtis Jones's red card should not have been rescinded. It's marginal but you'd go for that challenge at least 40 per cent of the time.
Yes, the Premier League's Independent Key Match Incidents Panel is taking the piss out of everyone by saying Diogo Jota's second yellow shouldn't have been given. The first was a mistake; the second was a nailed-on booking.
No, the game should not be replayed.
Yes, Jurgen Klopp just added to the general bellendery when he suggested it should. He escalated a war we cannot win.
No, I don't think Jurgen pulled off a masterstroke by adding to the pressure on officials, thereby banking a load of positive decisions in the future (that was the analysis of a PR man involved with a Premier League club who rang me to say he was impressed with Klopp's comments).
Yes, I do think "always the victims" shouts will increase because of all this.
No, there isn't a conspiracy by officials against Liverpool. It's just people being shit at their jobs. You've not come across that before?
Yes, there is a myth of competence where you think that those in high-paying, high-profile positions know what they're doing. They frequently don't.
No, that doesn't only apply to football. Check out the government.
Yes, the 2-1 defeat by Tottenham might have a huge impact on the title race.
No, Liverpool should not sue, refuse to play or get the team to hold their breath until they go blue in the face.
Yes, we need to get over it. After all, we're not Evertonians.
No, Blues will never stop talking about Clive Thomas. It's become part of their genetic memory now.
Yes, that was a gratuitous and unnecessary dig at our neighbours. And..?
No, moving on doesn't mean that we should ignore the clear and obvious flaws in the way technology has affected refereeing and the entire game.
Yes, most of you demanded VAR and cheered to the rafters when it was introduced.
No, it was never going to work. All it did was change the nature of the controversies.
Yes, let's dump the whole thing except goal-line technology and go back to basics.
No, that's never going to happen.
Yes, I'm bored shitless with the subject. Bring on Brighton.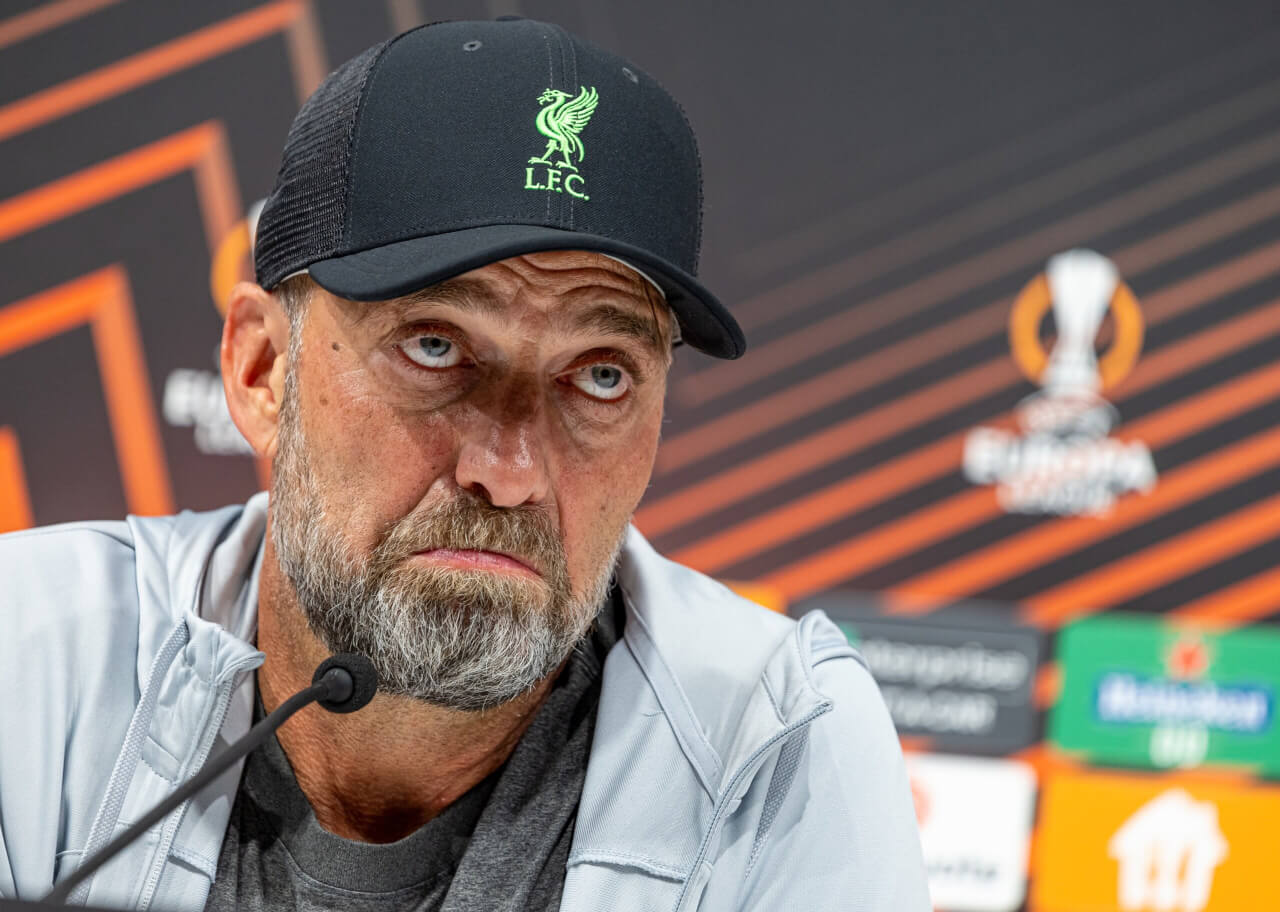 Nonsensical Fictional Conspiracies
In the emotional aftermath of Saturday, someone texted me this:
"They don't want a strong Liverpool." I'm not sure who "they" are.
The Premier League? Liverpool and Manchester United are the biggest clubs and draw the most fans. These are the teams that make the most money for their partners. Believe me, the Premier League is delighted when Liverpool are doing well.
The TV companies? Why do you think Liverpool get an inordinate number of 12.30 kick-offs? Because if a broadcaster is offered a choice, they'll always pick us. A study by Liverpool University's Business School about TV ratings in the Premier League showed that LFC and United were streets ahead of anyone else in attracting armchair viewers.
The thing, too, about conspiracies is that there's not many of them. We've been on the receiving end of a pretty big one – the Hillsborough cover up. Actually, most of the information exposed by the Hillsborough Independent Panel 11 years ago was known to campaigners within three years of the unlawful killings of 1989. And the conspiring parties were so transparently stupid they'd be a laughing stock in any other circumstances – a senior policeman getting relatives and mates to phone a hotline he was overseeing to make ridiculous allegations after the South Yorkshire force were unable to find any real witnesses to substantiate wild claims.
The problem was not a clever conspiracy. The issue was the refusal of otherwise reasonable people to believe that the police were capable of such a combination of venality and idiocy.
There may be lots of individuals in the football industry who don't like Liverpool but many of them make money when the Reds are successful. So yeah, they love a strong Liverpool.
Support of Two Halves
I had a rare excursion into the away end at White Hart Lane. And, at least in there, it was a game of two halves.
For the first 45 minutes I wondered what I'd stumbled into. It was quiet. After Tottenham scored, the home fans sang "When the Spurs go marching in" for what seemed like five minutes and there was barely any reply.
Then came the second half. The away section was energised and grew rowdier the more Liverpool came under pressure. There was proper, powerful support. From the distance of the press box, I've frequently written about the way the crowd and Klopp sides feed off each other. This was another example of it.
The team deserved to come away from north London with something more and so did the fans. The men on the pitch and the boys and girls in the stand did us proud.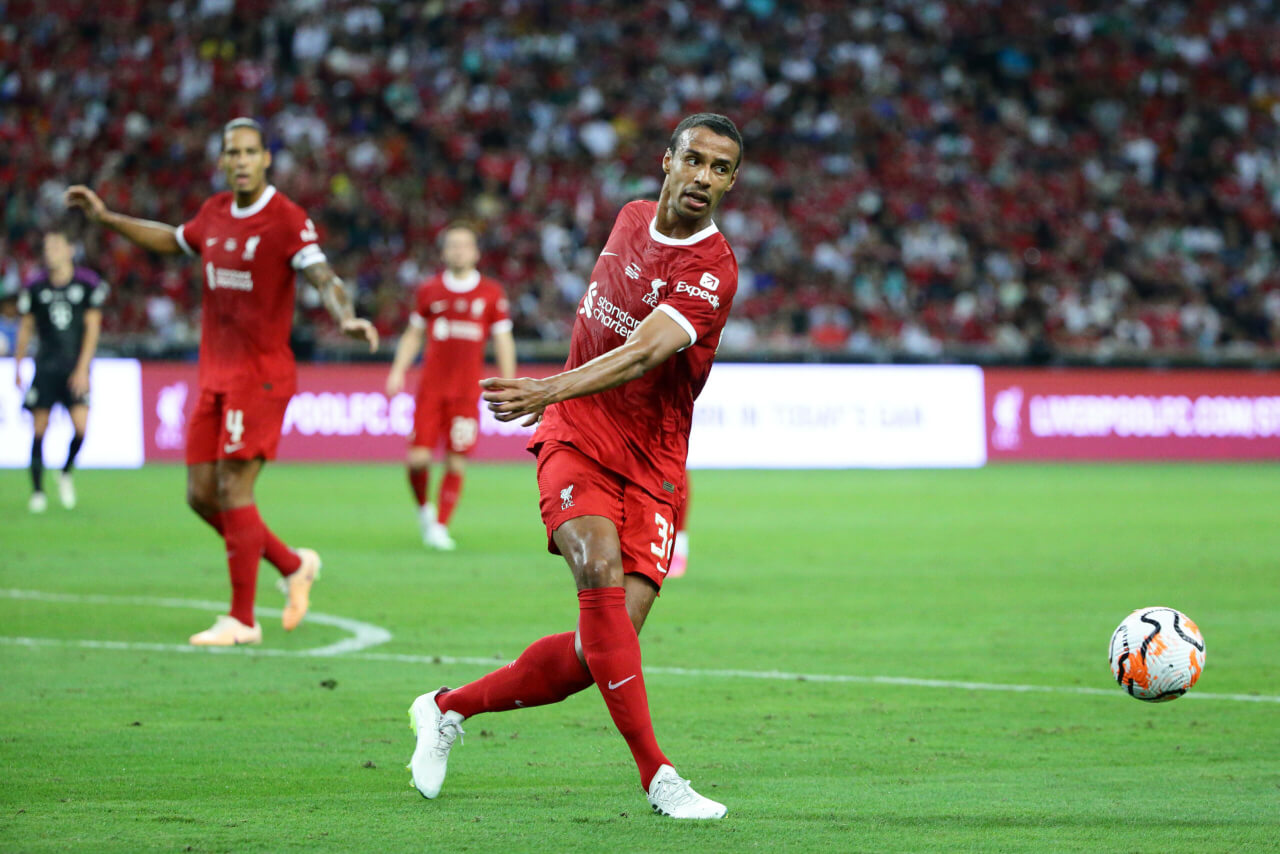 Matip Was Brave Before Own Goal
A quick word about Joel Matip. Own goals are painful but they're an occupational hazard. Players hate being turned around to face their goal. It's easy to let crosses go for fear of putting the ball into your own net. Invariably, there's an attacker lurking to score.
Brave defenders try to clear. Cowards let it run. Matip did the right thing. Nine times out of 10 he'll cut out the danger. I'd expect him to do the same if the situation arises at Brighton.
Gravenberch Deserves a Chance
It was good to get back to playing against Union last night. One of the good things is that it should be another step for Ryan Gravenberch in earning Klopp's trust.
The Dutchman might be more of a project than Alexis Mac Allister and Dominik Szoboszlai but, like Darwin Nunez in the Uruguayan's early days, you can see the hints of promise. I don't want to rhapsodise about the midfield rebuild every week but it is very exciting.*
Yes, Liverpool will go close in the title race this season.
No… doubt about it.