A Strategic Move in the Transfer Market
In the meticulous world of football transfers, Jurgen Klopp and Liverpool have demonstrated a knack for strategic acquisitions. The summer has witnessed the Reds fortifying their squad, ensuring a robust start to the Premier League season, with only a single loss tarnishing their record. The new midfield additions have undoubtedly played a pivotal role in this early success, yet the transfer endeavours appear far from over.
Thiago Almada: A Versatile Addition to Klopp's Vision
Emerging from the vibrant football scene of Atlanta United, Thiago Almada has caught the discerning eye of Liverpool's management. The 22-year-old attacking midfielder, renowned for his versatility and ability to command both wings and the centre of the pitch, has been a significant contributor to his team. With a remarkable record of being involved in 45 goals across 58 MLS games, Almada has proven his worth in the American football landscape. Reports from Fichajes indicate that Liverpool has been monitoring the young starlet, recognising his potential to bolster their attacking options.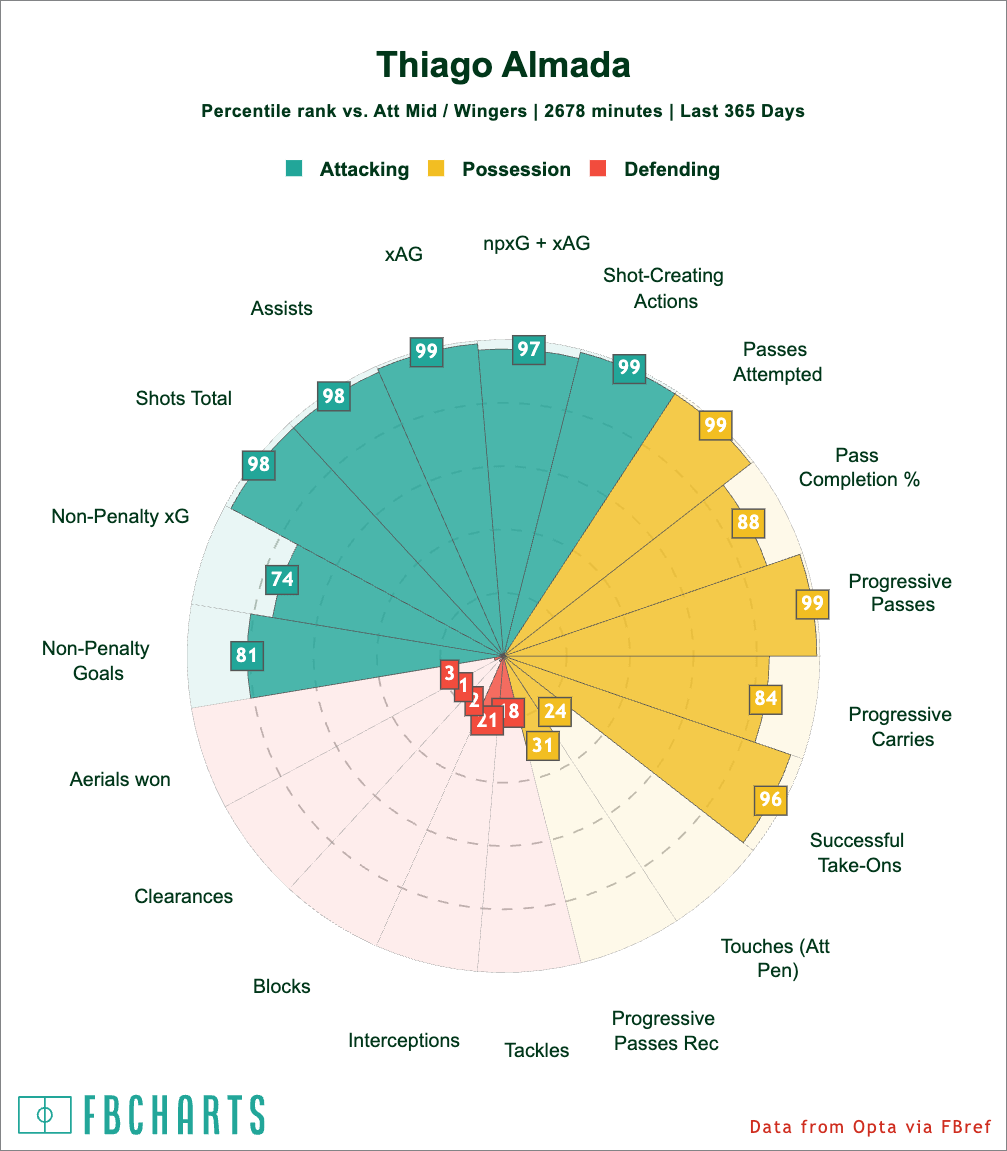 Assessing the Financial Implications
Navigating through the financial aspects of a potential transfer, Almada's current contract with Atlanta United extends until December 2025, with Transfermarkt valuing the player at approximately £23.4 million. This valuation surpasses the existing MLS record of £20.8 million, established by Miguel Almiron's move to Newcastle. The financial commitment required for Almada's acquisition will necessitate astute consideration from Liverpool, ensuring alignment with the club's fiscal and strategic objectives.
Aligning Transfers with Future Aspirations
The prospect of Almada joining the Reds is not merely a whimsical notion. It is a move that resonates with Klopp's forward-thinking approach to building a team that can sustain success. For Almada, a move to Liverpool signifies an opportunity to escalate his career, transitioning from the MLS to the globally-watched stage of the Premier League. Furthermore, Liverpool's evolving South American core provides a cultural and stylistic environment where the Argentine international could seamlessly integrate.
The Underlying Strategy of Squad Depth
While Liverpool already boasts a formidable attacking line-up, the addition of Almada would be a strategic move to enhance squad depth, providing additional options and cover in the event of injuries. The potential bid for the winger, who is touted to be 'destined for great things,' reflects a calculated approach to transfers, ensuring that new additions align with the club's long-term vision and immediate requirements.