A Rising Star in Anfield: Jarell Quansah
In the bustling world of Liverpool FC, a new name is making waves among the coaching staff and fans alike: Jarell Quansah. The 20-year-old defender has not only caught the eye but has also garnered respect through his impressive performances, notably in the recent 2-0 Europa League victory over Union Saint-Gilloise.
The Steady Ascent of a Home-Grown Talent
Quansah, with his composed and mature displays, has swiftly become a topic of discussion among the Reds' coaching staff. His journey, which saw him spend the latter half of the previous season on loan at Bristol Rovers, has been marked by consistent development and adaptation. With 16 League One appearances and a season that witnessed the side securing a 17th place in the English third division, the youngster has demonstrated a resilience and skill set that belies his age.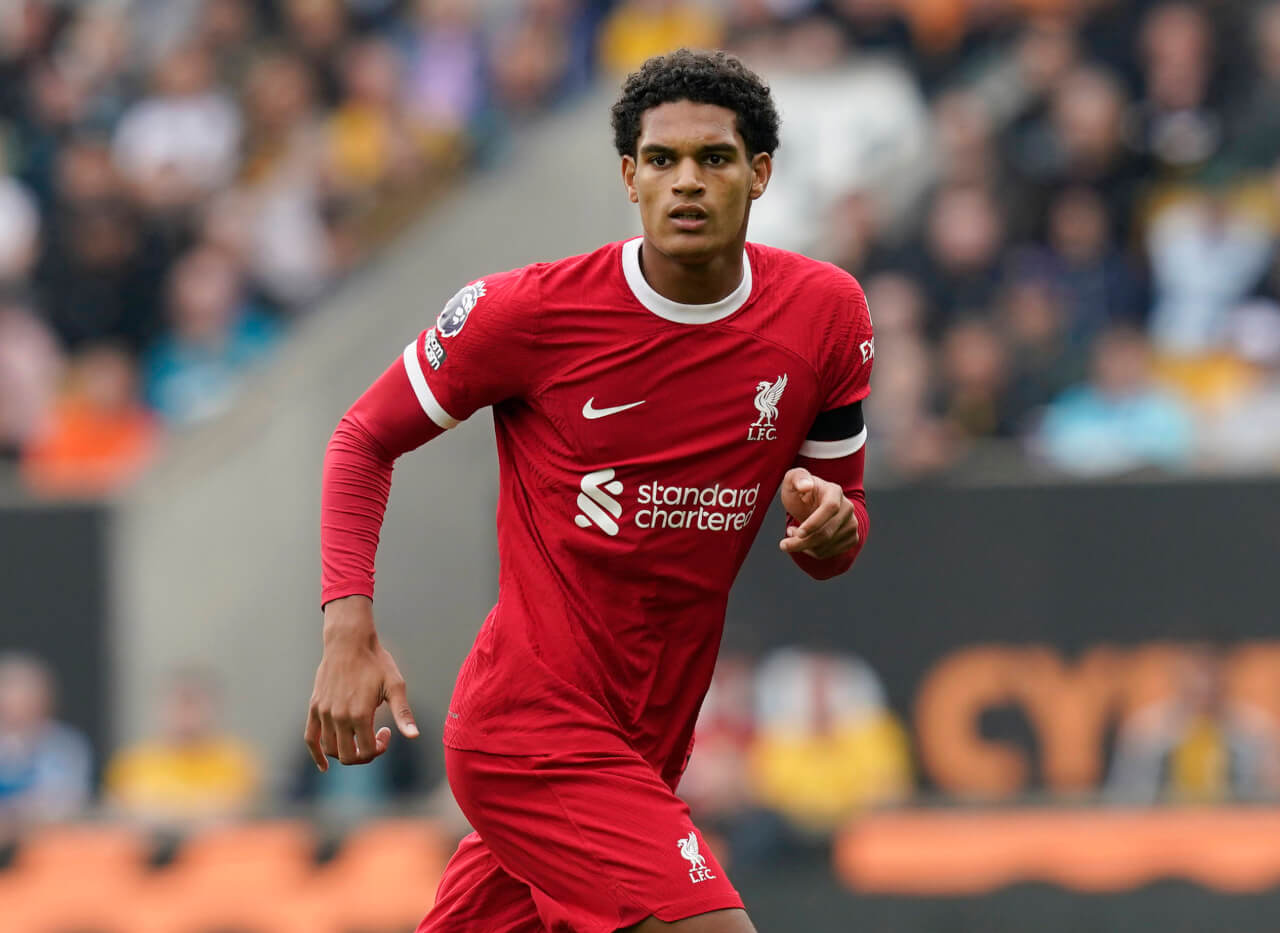 Echoes of Alexander-Arnold in Quansah's Rise
The parallels between Quansah and another stellar home-grown talent, Trent Alexander-Arnold, are hard to ignore. Both players have not only emerged from the club's youth ranks but have also showcased a level of proficiency and maturity that has endeared them to the Anfield faithful. Quansah, in his 295 minutes of action this season, has displayed a blend of tenacity and technical skill, prompting the coaching staff to view him as one of the most promising talents to emerge since Alexander-Arnold.

Balancing First Team Opportunities and Continuous Development
Jurgen Klopp, Liverpool's meticulous and astute manager, has expressed unwavering confidence in Quansah. Following the Europa League triumph, Klopp articulated that there were no doubts regarding including the young centre-back in the starting lineup. However, the manager also emphasised the importance of balanced development, indicating that while Quansah will be afforded more minutes with the first team, his involvement with the under-21s will persist to ensure a holistic progression.
The Future Beckons: Quansah's Potential Trajectory
Anfield staff are unanimous in their belief that Quansah is the "real deal". His potential trajectory is not just a topic of discussion within the confines of the club but is also generating buzz among the Liverpool supporters. With a blend of innate defensive skill, an ability to read the game, and a calm demeanour on the pitch, Quansah is not merely a player for the future but is steadily etching his presence in the here and now.