A Rising Star in Anfield: Gravenberch's Early Impressions
In the bustling world of football, where new signings are scrutinised from every angle, Ryan Gravenberch, Liverpool's recent acquisition, has swiftly become a topic of fervent discussion. The Dutch midfielder, prised away from Bayern Munich on the deadline day for a hefty €40m, has not taken long to showcase his talent on the English soil, drawing comparisons with football greats from the astute observers of the sport.
Gravenberch's Impact: More Than Just Numbers
With a goal and two assists already decorating his initial appearances across all competitions for Liverpool, Gravenberch has demonstrated that his impact is not merely confined to the statistical output. His ability to seamlessly integrate into Jurgen Klopp's system, particularly as a left-sided No.8, has been noteworthy. His debut goal, coming in a 2-0 triumph against Union Saint-Gilloise in the UEFA Europa League, offered a mere glimpse into his potential to become a pivotal figure in the Reds' midfield.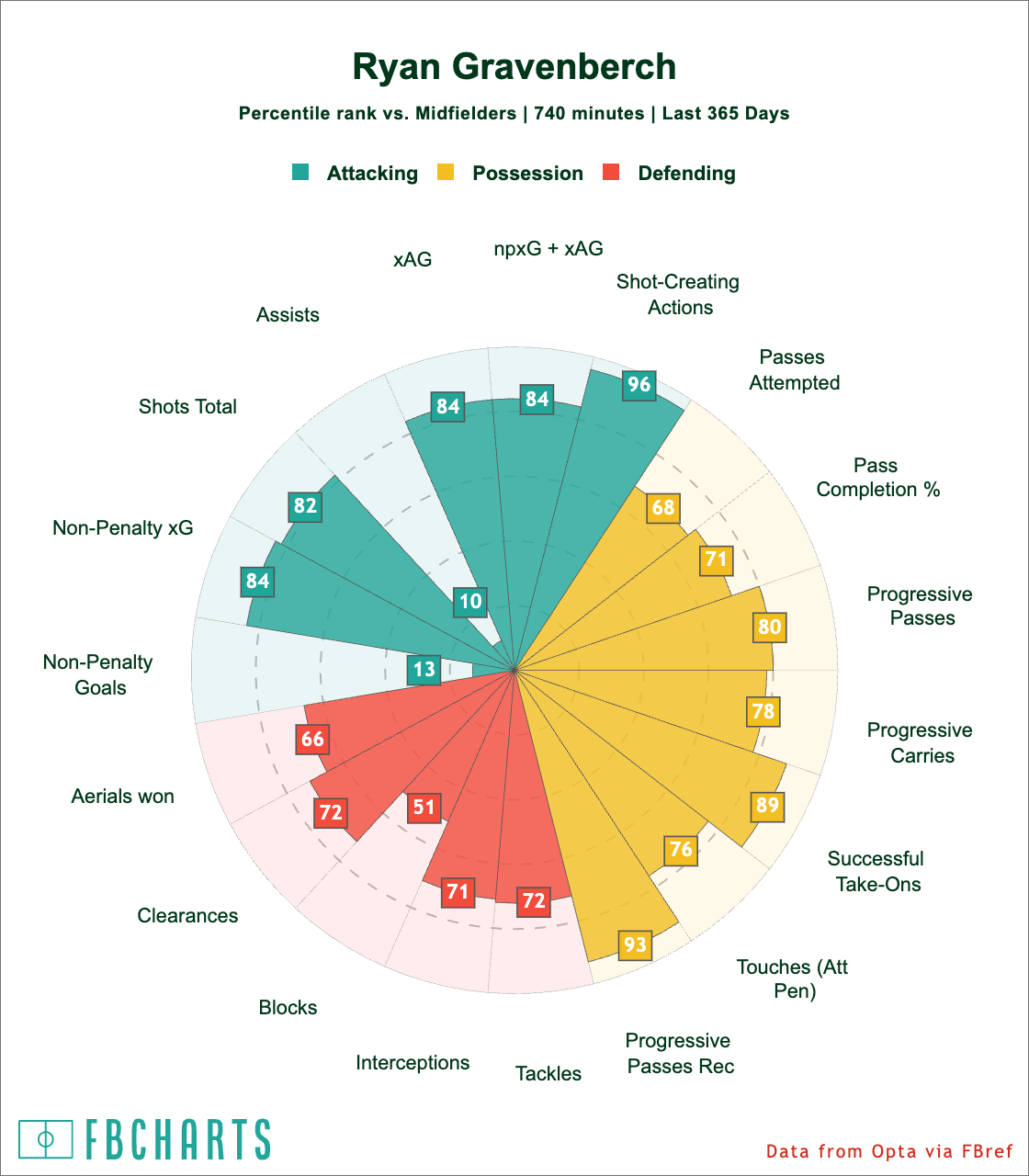 Carragher's Insightful Analogy
Jamie Carragher, a figure eternally etched in Liverpool folklore, has been vocal about the young Dutchman's potential, drawing parallels with former Arsenal captain, Patrick Vieira. In a dialogue with the Liverpool Echo, Carragher elucidated on Gravenberch's potential, highlighting his ability to 'glide' past opponents and his robust physical presence as reminiscent of Vieira's playing style. The Liverpool legend sees something more than just a talented footballer in Gravenberch, he sees a future star, provided the nurturing under Klopp and his team goes as envisioned.
The Klopp Effect on Gravenberch
Under the meticulous guidance of Jurgen Klopp, Gravenberch could indeed morph into a 'really special player', as Carragher suggests. The German manager, renowned for his ability to mould young talents into world-class players, has a new project in the form of the 21-year-old Dutchman. Gravenberch's potential Premier League start against Brighton & Hove Albion, owing to Curtis Jones' suspension, could be the platform he needs to solidify his place in a team brimming with talent.
A Future Shaped by Potential and Guidance
As Gravenberch continues to acclimatise to the rigours of English football, the comparisons and expectations will inevitably persist. However, under the watchful eyes of Klopp and with the wisdom of legends like Carragher, the Dutchman has all the resources he needs to sculpt a prosperous future at Anfield. Only time will tell if he will ascend to the heights that many believe are within his reach.