A Riveting Encounter at the Amex Stadium
In a display of both tactical prowess and occasional defensive lapses, Brighton and Liverpool locked horns in a 2-2 draw that left spectators at the Amex Stadium on the edge of their seats. The match, a blend of strategic play and unexpected errors, unfolded in a manner that left both sets of fans with moments of sheer exhilaration and palpable tension.
The Early Exchange of Blows
Brighton, under the strategic helm of Roberto De Zerbi, showcased a blend of risk and reward in their playing style. Simon Adingra, with his ceaseless energy down the right flank, capitalised on a lackadaisical pass from Liverpool's Virgil van Dijk, sending an early shockwave through the visiting team with a swift strike into the bottom corner. Liverpool, however, are no strangers to adversity on the road. Mohamed Salah, with his clinical precision in front of goal, ensured the visitors were ahead at the break, punishing Brighton's lapses with a quick-fire brace.
Midfield Dynamics and Tactical Shifts
Jurgen Klopp, ever the tactician, sought to recalibrate Liverpool's midfield in the second half, introducing Ryan Gravenberch in place of Harvey Elliott. The move, aimed at bolstering the Reds' control in the middle of the park, saw Gravenberch squander a golden opportunity, spooning an effort onto the crossbar from close range. Brighton, unshackled and unyielding, responded by morphing into a more offensive shape, with Solly March and Kaoru Mitoma orchestrating opportunities from the left.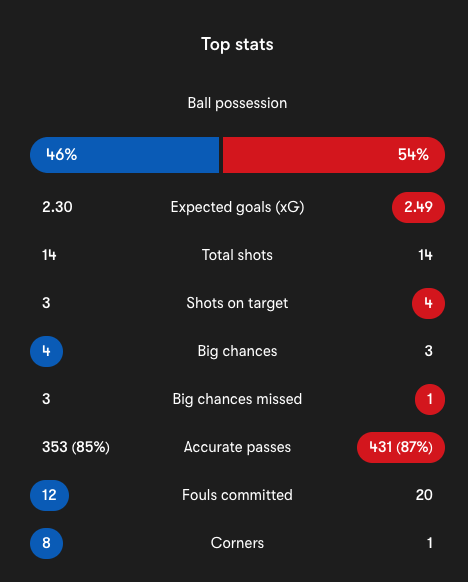 The Set-Piece Conundrum
Liverpool's vulnerability from set-pieces was laid bare when a devilishly whipped free-kick from March found Lewis Dunk, who gleefully equalised for Brighton. Andy Robertson, embodying a moment of collective indecision from Liverpool, allowed the ball to traverse the box unchallenged, providing Dunk with the opportunity to level the proceedings.
A See-Saw Battle to the End
As the match veered towards its conclusion, both teams had opportunities to snatch all three points. Adingra, ever the menace, carved out a golden chance for Joao Pedro, while Liverpool, despite their earlier hesitancy, sought to reassert their attacking intent. The final whistle blew, encapsulating a match that was as much a tactical chessboard as it was a showcase of opportunistic play.
Reflecting on Strategies and Performances
Both managers will undoubtedly dissect the 90 minutes, analysing moments of brilliance and identifying areas of vulnerability. De Zerbi's risk-laden, attacking philosophy was both Brighton's sword and shield, while Klopp will ponder upon his side's defensive solidity and set-piece frailty. Salah, the ever-reliable talisman for Liverpool, once again underscored his importance, while Adingra's dynamism provided a constant threat for Brighton.
Player Ratings
Brighton:
Bart Verbruggen: 4/10
Joel Veltman: 6/10
Lewis Dunk: 6/10
Igor: 5/10
Solly March: 5/10
Pascal Gross: 4/10
Carlos Baleba: 7/10
Joao Pedro: 6/10
Simon Adingra: 8/10
Evan Ferguson: 6/10
Kaoru Mitoma: 7/10
Liverpool:
Alisson Becker: 5/10
Trent Alexander-Arnold: 5/10
Joel Matip: 5/10
Virgil van Dijk: 4/10
Andy Robertson: 3/10
Harvey Elliott: 6/10
Alexis Mac Allister: 7/10
Dominik Szoboszlai: 8/10
Mohamed Salah: 8/10
Darwin Nunez: 6/10
Luis Diaz: 5/10