The Anfield Conundrum: Gravenberch's New Journey
Ryan Gravenberch, a name that recently adorned the Liverpool roster, finds himself amidst a sea of opportunities and challenges. His decision to embrace the red jersey and immerse himself in the vibrant yet demanding atmosphere of Anfield came with its own set of repercussions. The young midfielder, having chosen to acclimatise to the Merseyside environment over donning the orange in the September international break, sparked a cascade of reactions from the Dutch coaching echelons.
Koeman's Stance: A Message Sent and Received
Ronald Koeman, the orchestrator of strategies for the Netherlands, vocalised a sentiment that resonates with a stern yet necessary managerial decision. "The signal has now been sent to him. We have a certain opinion about players who opt out of the Dutch Juniors or Oranje," expressed Koeman, elucidating a clear message to players about the significance of national representation. Gravenberch, despite his limited minutes on the Premier League pitch, has showcased his prowess in the League Cup and Europa League, weaving his talent into goals and assists.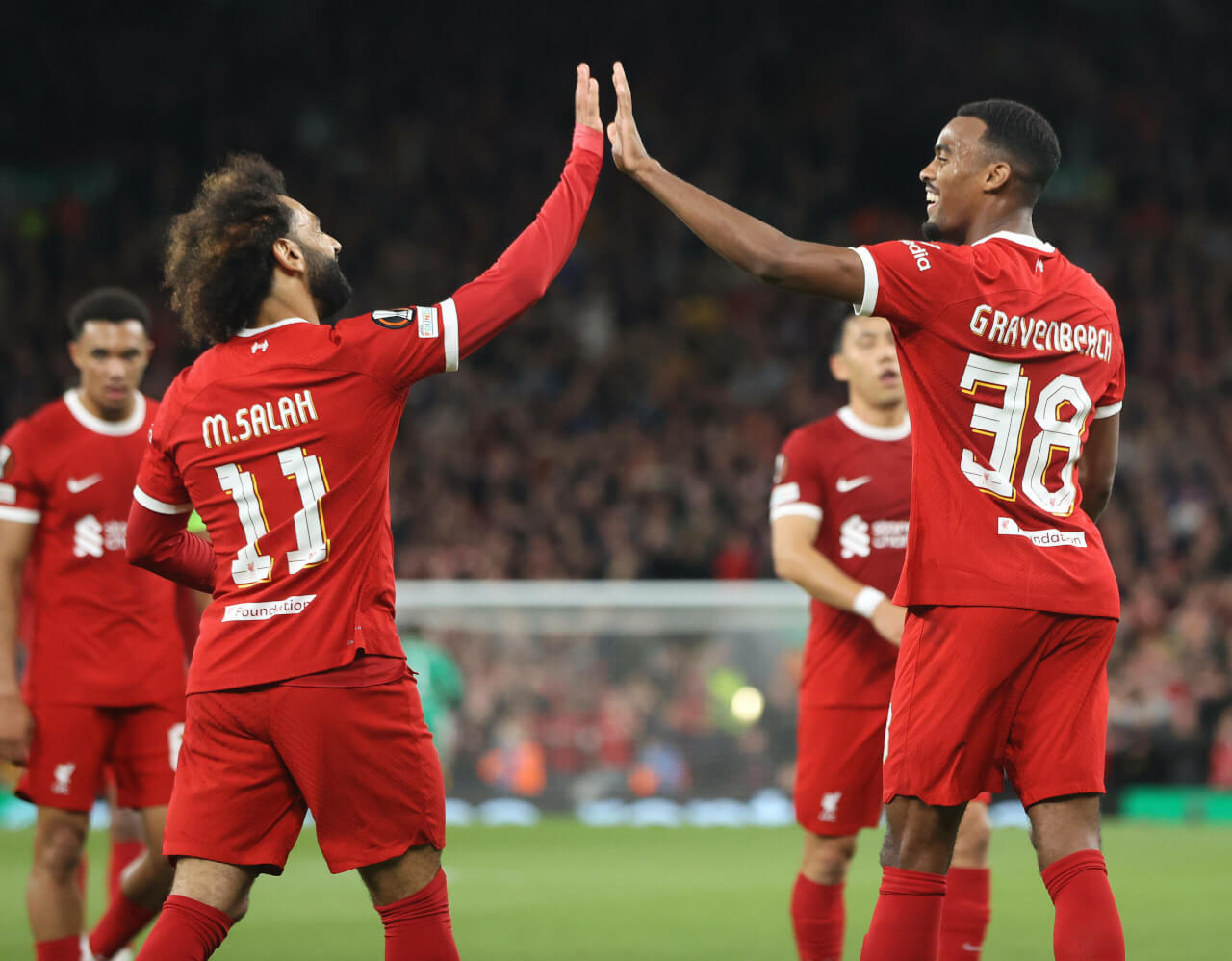 Balancing Club and Country: A Future in Oranje?
While the doors of the Dutch selection remain momentarily closed for Gravenberch this October, they are far from being permanently sealed. Koeman, with a gaze fixed on the future, acknowledges the midfielder's potential and talent. "He is a great talent. If he plays a lot at his club, he is always an option for the Dutch team," the former Barcelona manager elucidates, leaving a glimmer of hope for the Liverpool player.

The Path Ahead: Gravenberch's Dual Aspirations
Navigating through the intricate paths of club and country representation, Gravenberch finds himself at a crossroads. His journey at Liverpool, under the watchful eyes of Jurgen Klopp, and his aspirations to grace the field in the orange of the Netherlands, will be a tale of dedication, performance, and strategic decisions. As the young midfielder traverses through his career, the balance of club performance and national team call-ups will be a narrative to keenly observe.