A Discourse on Consistency in the Whistle
In the pulsating heart of the Premier League, where every decision is scrutinised under the magnifying glass of fans and pundits alike, the recent incident during Arsenal's triumph over Manchester City has ignited a fervent debate. The spotlight falls on Keith Hackett and PGMOL chief Howard Webb, as they dissect the controversial tackle by Mateo Kovačić on Martin Ødegaard, which was deemed worthy of only a yellow card.
Webb, in a candid discussion on the Mic'd Up Show, acknowledged the severity of Kovačić's tackle, conceding that a red card would not have been an unjust decision. His perspective, however, leans towards appreciating the nuances of each situation referees encounter. Webb stated, "We want to be as consistent as we can be throughout every game among our group," highlighting the subtle differences in tackles and the consequent decisions that are made. He emphasised the importance of not 'overreacting' to situations, a point that has been met with resistance.
Hackett's Unveiling of the Refereeing Conundrum
Keith Hackett, a former Premier League referee, has countered Webb's assertions with a call for unwavering consistency in refereeing decisions. Hackett's stance is clear and unyielding: "The first challenge was a red. The first in Oliver's game was a straight red. Say it and we might get some consistency out of this group of referees. A red would not be overreacting. A red would have been the correct application of law." His words echo the sentiments of many Liverpool fans, who have found themselves perplexed and frustrated by what they perceive as inconsistencies in refereeing, especially in comparison to incidents in their own matches.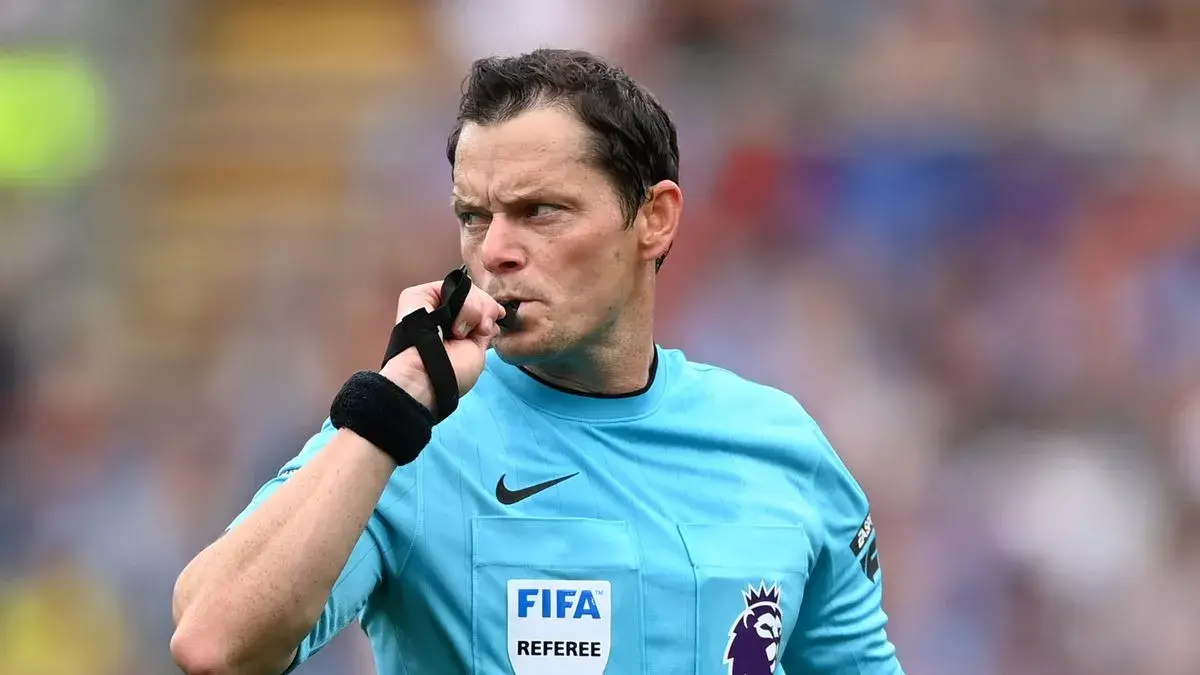 The Balancing Act of Technology and Human Judgement
The advent of VAR was heralded as a tool to bring about fairness and accuracy in decision-making. However, its journey has been marred by controversy and debates over its implementation and efficacy. The challenge that looms large is harmonising technological assistance with human judgement to navigate through the myriad of situations that unfold on the pitch. Webb's admission that 'under-reacting' can also be an issue brings to light the delicate balancing act referees must perform, ensuring they neither under nor over-police the game.
The Unending Quest for Fairness in Football
Football, in its essence, is not merely a sport but a spectacle where fairness and integrity are paramount. The ongoing discourse, sparked by the incident involving Kovačić and amplified by the voices of Hackett and Webb, underscores a broader conversation about refereeing standards and consistency. Fans, players, and managers alike seek transparency, accuracy, and above all, fairness in officiating, which is pivotal in maintaining the credibility and spirit of the sport.
In a world where every decision can significantly impact the trajectory of a match and, by extension, a season, the quest for consistency in refereeing remains an unending journey. The dialogue between figures like Hackett and Webb provides a window into the complexities and challenges faced by referees in the modern game, inviting fans and pundits to engage in a constructive debate that could shape the future of football officiating.