Loyalty Amidst the Whispers of Paris
In the lush, vibrant fields of Anfield, a fortress where the echoes of "You'll Never Walk Alone" reverberate with unwavering fidelity, Ibrahima Konate stands tall, not merely in stature but in an allegiance that transcends the mere threads of a Liverpool jersey. The Frenchman, a beacon of strength and stability in the Reds' defence, finds himself amidst the gentle whispers of a potential move to Paris Saint-Germain (PSG), a narrative he meets with a poised chuckle and an air of nonchalance.
The Parisian Roots and Anfield's Embrace
Konate, with his Parisian roots, could have easily found himself swayed by the allure of playing in the city where his footballing journey was conceived. Yet, his commitment to Liverpool, where he has seamlessly integrated himself as Virgil van Dijk's central defensive compatriot, speaks volumes about the character of the man who dons the number 5 jersey with such pride and distinction. His journey from RB Leipzig to the English shores was seen as a prudent investment, a move that has been vindicated with every aerial duel won, every defensive intervention, and the 61 appearances adorned with three goals.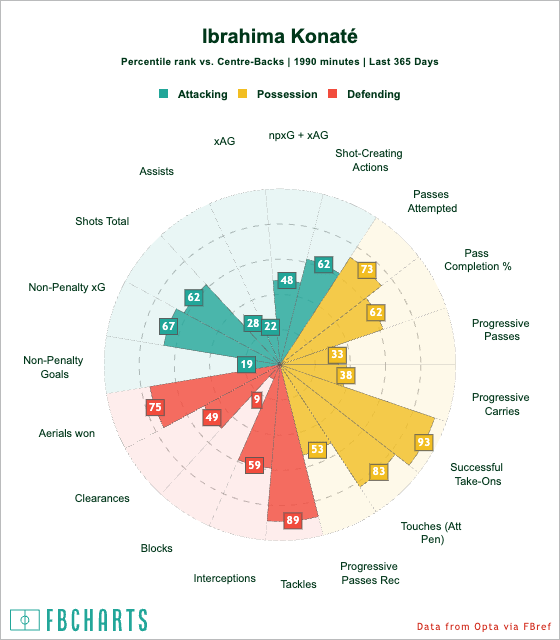 The Unspoken Bond of Teammates Beyond Borders
As Konate finds himself amidst his compatriots on international duty, the camaraderie and unspoken bonds formed on the training pitches of Clairefontaine are palpable. Yet, when probed about the subtle nudges from his French teammates, many of whom adorn the PSG crest, lobbying for a shift to the French capital, his response was laced with a gentle defiance and loyalty to his current footballing abode. "I'm not going to answer about what they do! But no, it's true that I am a Parisian, but I'm in Liverpool," he articulated, a statement that resonated with an unbridled commitment to the Merseyside club.
Envisioning a Future in Red
Konate, at the tender age of 24, with the zenith of his career still a distant mirage, has the potential to script a legacy that could see him helm the Reds' defence in a post-Van Dijk era. The supporters, with their astute understanding of the game, can envisage the Frenchman evolving into a leader, a sentinel who could marshal the backline for years to come.
– Q : "Il y a beaucoup de joueurs en EDF qui sont passés ou évoluent au PSG. Est-ce que les Parisiens font un petit lobby ?"

– Konaté : "(rires) Je ne vais pas répondre par rapport à ce qu'ils font ! Mais non, c'est vrai que je suis un Parisien, mais moi je suis à Liverpool." pic.twitter.com/X8Uq2Ifpa0

— RMC Sport (@RMCsport) October 11, 2023
The Unwavering Allegiance to the Kop
In a world where loyalties can be as transient as the ebbing tides, Konate's unwavering allegiance to Liverpool, despite the subtle overtures from PSG, is a testament to the unspoken bond between a player and a club. His laughter, a gentle dismissal of the Parisian whispers, echoes not just in the press conference room but through the hallowed terraces of Anfield, where supporters see not just a defender, but a future leader, embodying the spirit and resilience of Liverpool Football Club.