Anfield Road End Dilemma
Liverpool's iconic Anfield stadium is set to host some of its most anticipated fixtures against the likes of Everton, Arsenal, and Manchester United with a diminished crowd. The reason? Delays in the Anfield Road End expansion project, as confirmed by CEO Billy Hogan.
The Financial Impact on the Reds
The ongoing redevelopment work at the Anfield Road End is proving costly for Liverpool. With the upper tier of the stand remaining closed for the foreseeable future, the club is reportedly missing out on approximately £750,000 for every home game. Such figures are not just numbers but represent the passionate fans missing out on cheering for their beloved team.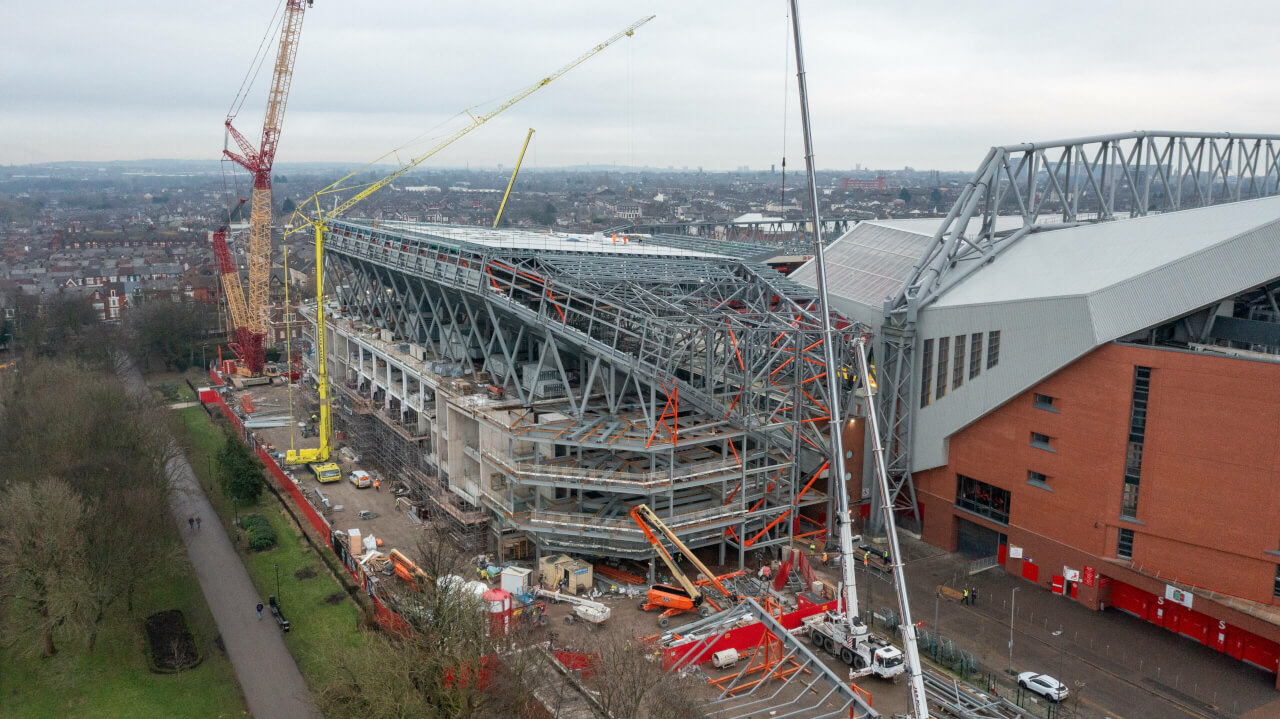 Anfield's Future Capacity
Once the expansion is complete, Anfield's capacity is set to rise to a whopping 61,000, making it one of the Premier League's largest arenas. However, the initial plans to wrap up the project by the onset of the 2023/24 season hit a snag. The Buckingham Group, the original contractors, filed for administration, resulting in Liverpool hosting matches with around 50,000 fans this season.

Key Fixtures Affected The reduced capacity is expected to persist for the upcoming months. Here's a glimpse of the fixtures scheduled at Anfield for the remainder of 2023:
Everton, October 21 (Premier League)
Toulouse, October 26 (Europa League)
Nottingham Forest, October 29 (Premier League)
Brentford, November 12 (Premier League)
LASK, November 30 (Europa League)
Fulham, December 2 (Premier League)
Manchester United, December 16 (Premier League)
Arsenal, December 23 (Premier League)
Newcastle, December 30 (Premier League)
Moreover, if Liverpool triumphs over Bournemouth in the Carabao Cup on November 1, additional fixtures might be added, with quarter-finals set for the week starting December 18.
Billy Hogan's Statement on the Project's Timeline
Billy Hogan, while addressing the delays, emphasised the need for patience. The new contractors, Rayner Rowen, are in the process of gathering essential information before determining a new project timeline. Hogan stressed the complexity of the situation, highlighting various factors and discussions in play. He assured fans that the club is working diligently with all stakeholders and is committed to keeping them informed.
"There's a lot of different, various factors that are going into this discussion and into this review, so many pieces of the jigsaw that we need to pull together so it's just not possible at this point to put a new timeline in place. And, frankly, we don't want to set the wrong expectation.

"So, we are continuing to work closely with all of those different stakeholders but ultimately we need to give them the time to gather all that information and come up with what is a realistic project completion programme. And we are certainly committed to keeping supporters up to date as much as we possibly can."