Glimpse into Liverpool's Attacking Prowess
In a meticulous analysis by Andy Jones of The Athletic, Liverpool's attack, fondly dubbed the 'Famous Five', has been dissected, revealing a blend of skill, precision, and tactical genius. Jones notes, "Having an attack which is the envy of the world is hardly unprecedented at Anfield," recalling the 'SSS' and 'Fab Four' eras with reverence.
Salah, with his staggering 192 goals and 78 assists since 2017, has not only been a prolific scorer but also a generous provider. His evolution into a player who is as keen to assist as to find the net himself has been a crucial element in Liverpool's attacking dynamics.
Jota, described as a "pressing monster" by assistant manager Pep Ljinders, has been pivotal with his "penalty-box movement, anticipation and timing of his runs," as highlighted by Jones. His ability to consistently position himself optimally has been a key to his success at Anfield.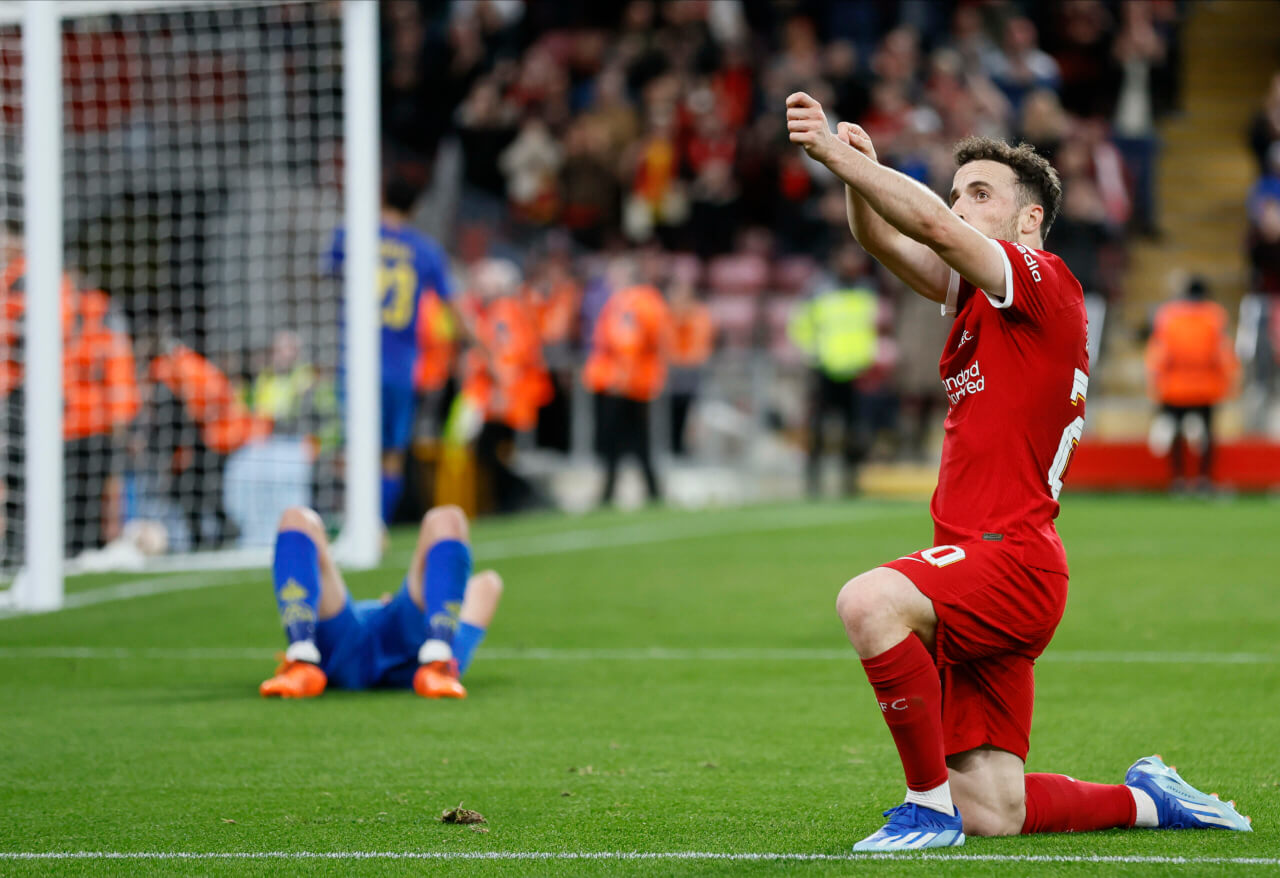 Luis Diaz: The Tenacious Trickster
Diaz, with his blend of "fearlessness and aggression" and an average of 3.2 one-v-one take-ons per game since his Premier League arrival, has brought a fresh, energetic dynamic to the team. His ability to isolate and attack opposition full-backs has been a noteworthy attribute.
Jones observes that Nunez, despite his rawness, always "makes things happen." With the highest combined non-penalty xG and xA per game of any player (0.95), he has been a consistent threat, ensuring that he is always in the mix, creating opportunities and being a "chance magnet."
Gakpo, seen as a successor to Firmino, has managed to blend creativity with goal-scoring prowess. His ability to drop into spaces, progress the ball forward, and get into goal-scoring positions has made him a versatile and valuable asset to Klopp's setup.
The Synchronicity of the 'Famous Five'
The synergy among the 'Famous Five' has been a testament to Klopp's tactical acumen. The various combinations of the attacking trio have provided Liverpool with options and dynamism, ensuring that the team can adapt and evolve according to the demands of each match.
A Future Bright with Possibilities
With the 'Famous Five', Liverpool has not only maintained but arguably elevated their attacking prowess. The diversity and adaptability of Salah, Jota, Diaz, Nunez, and Gakpo have provided Klopp with a plethora of options, ensuring that Liverpool's attack remains unpredictable, dynamic, and perpetually threatening.