Rising Midfield Star Amidst Criticism
'Before you try and keep up with the Joneses, make sure they're not trying to keep up with you.' Aside from Dominik Szoboszlai, there's none of Liverpool's current midfield crop that could lay a claim to being ahead of the 22-year-old at this current moment in time. The Reds looked pedestrian, one-paced, and lacking any real drive without him against Brighton and whilst it's all could have, would have, should have it's hard not to believe that the Toxteth-born player could have made a real difference on the day. Suspended he may be just now but his recent importance to the team shouldn't be ignored. Despite any criticisms that still come his way.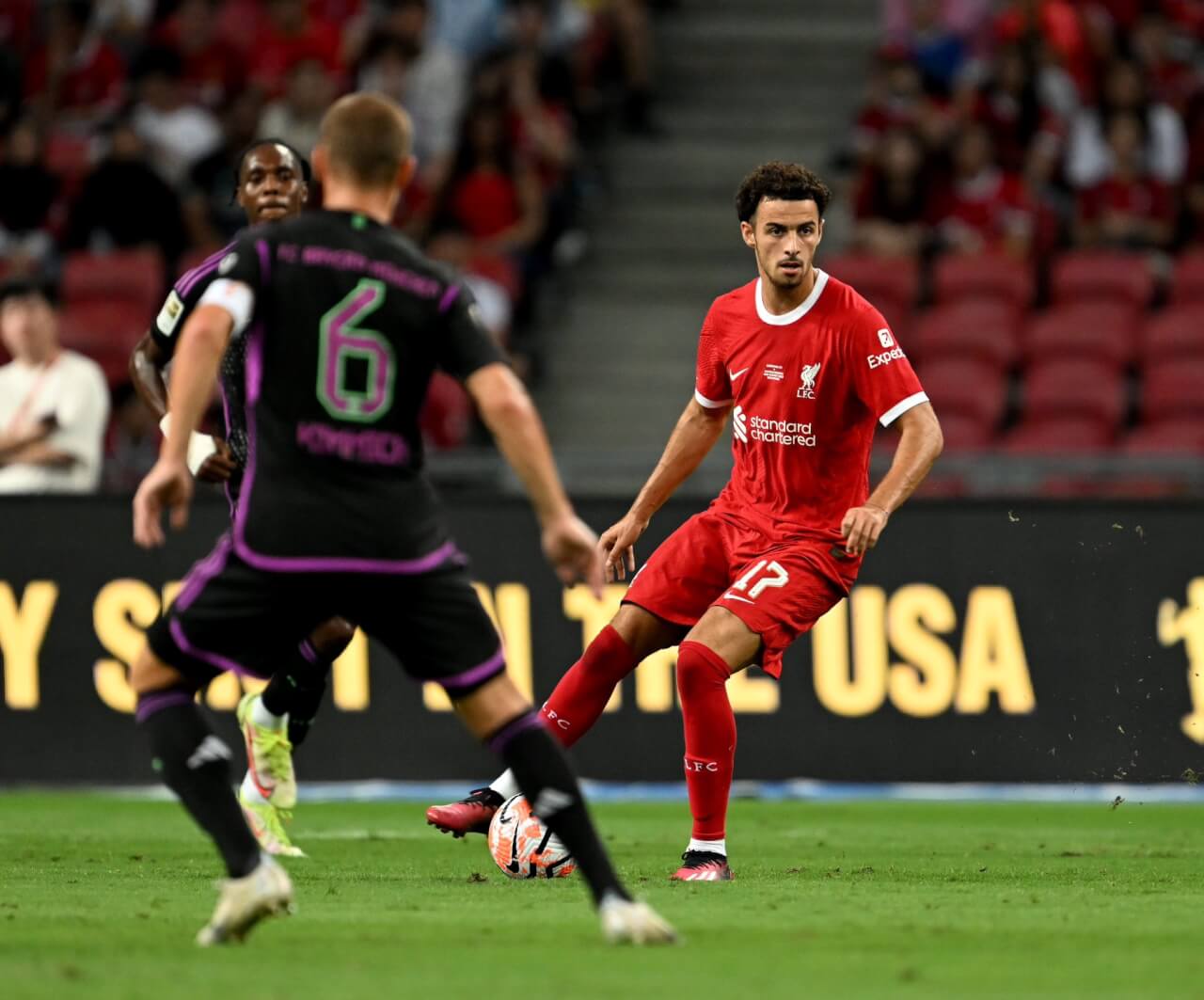 Navigating the Storm of Social Media Scrutiny
It's a regular occurrence, as those who frequent certain social media sites will tell you. With other notable targets for sections of the fanbase having left the club in the summer, it was always wondered by some who would become the next Ronnie Whelan for the boo-boys. Whether linked to his style, his deep sense of confidence or for whatever reason, Jones has often found himself the target in recent times and one social media account (I'm not going to fully dignify them here) seems to exist for this sole reason. Whatever anyone's thoughts are, all the stats demonstrate his importance and it's no coincidence that when he's fit Jurgen Klopp puts him straight into the starting line-up.

The Undeniable Impact of Jones in Metrics
It was at the end of a difficult campaign last season where the England Under-21 came into the side in that 2–2 draw against Arsenal and hasn't looked back since. As the UP lads have called out, all his metrics are team-leading and stack up against any of his colleagues in that engine room. Since that game, Jones is 1st Possession Wins p90, 1st High Value Wins, 1st Direct Possession Wins p90, 2nd Counter-presses, 2nd Group Presses p90, 3rd Possession Adjusted presses p90, 3rd % of presses in chains and 4th Efficiency (2nd amongst midfielders). There's real competition in there now, but Curtis is and has been there on merit and a key part of Liverpool's promising start to the season.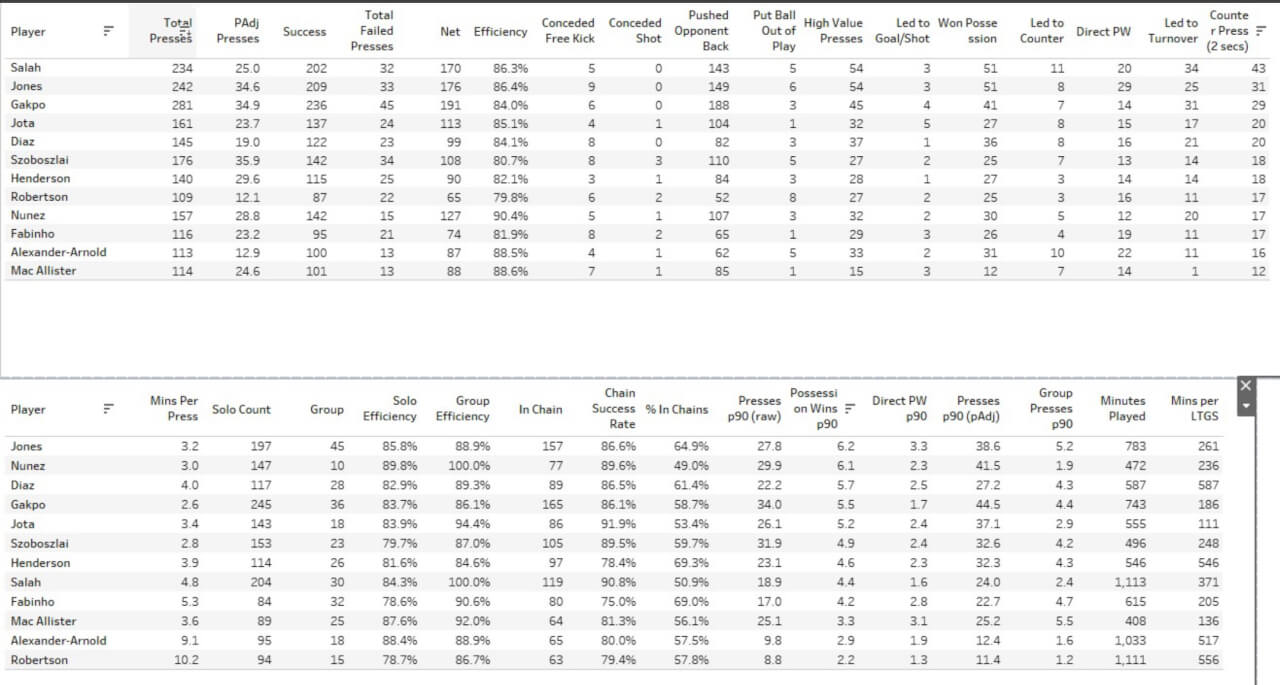 Filling the Void and Future Aspirations
Having been sent off against Spurs and with a further suspension to serve against Everton and Notts Forest, Jurgen Klopp will have to decide just how he replaces his high impact. Whilst it's not a direct criticism of the player, Harvey Elliott couldn't replicate that level against Brighton when coming in and Ryan Gravenberch or Alexis Mac Allister being switched to his natural position appear the more suitable for now at least. When he does return though, a player that's found himself with the armband in the Carabao cup and drawing comparisons to Gini Wijnaldum, should find himself right back amongst it. Liverpool and Jurgen Klopp are aware of his importance to the team. More and more, others seem to be coming round to the same way of thinking.