Robbie Fowler: The Unseen Journey of a Football Legend in Saudi Arabia
Robbie Fowler, a name synonymous with Liverpool FC, has embarked on a managerial journey that has taken him to the Saudi First Division with Al-Qadsiah. In an exclusive interview with Neil Jones from Covering Liverpool, Fowler shared,
"It's been an unbelievable start. When I think of the team that we had when we arrived for pre-season, it was unbelievably difficult…the team that we have got now was put together within a week of the season starting."
This statement not only highlights the challenges faced but also the remarkable achievement of being unbeaten in the first seven games, with five wins and two draws, accumulating 17 points from 21.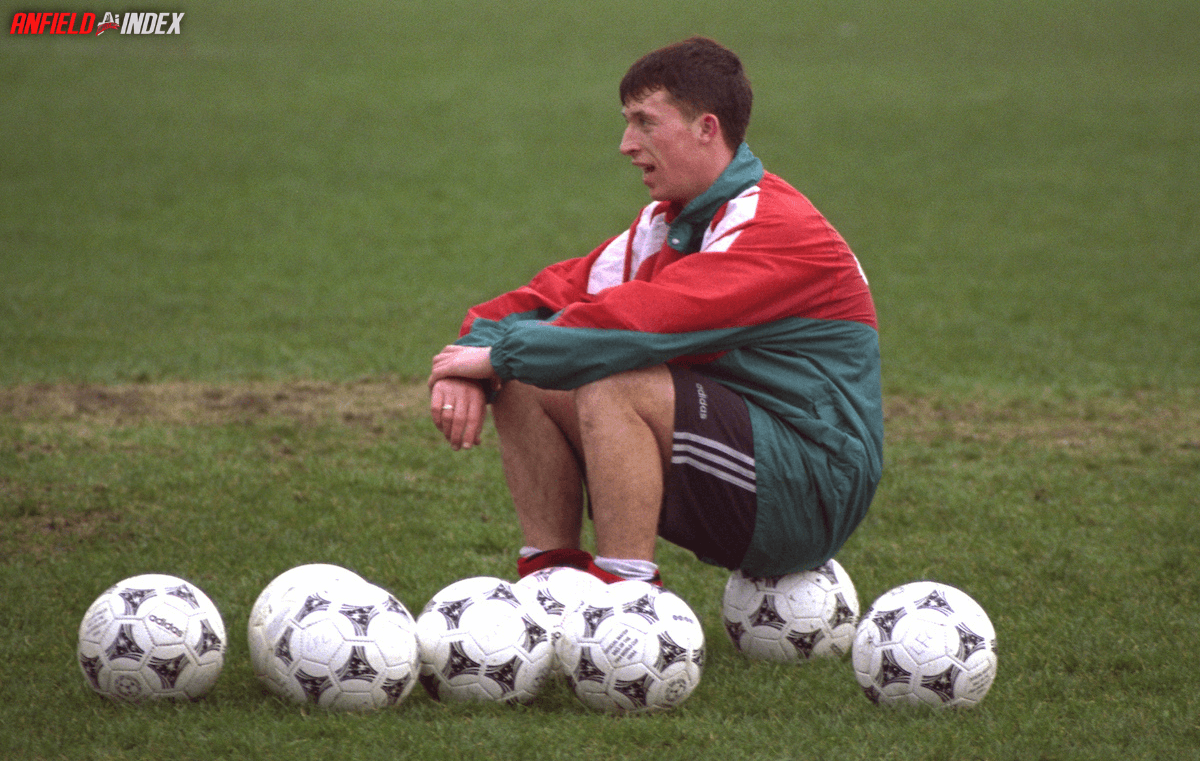 Building a Team from Scratch: A Testament to Hard Work and Dedication
Fowler's squad, an eclectic mix of home-grown Saudi players and international talents like Joel Robles and André Carrillo, was essentially built from scratch, showcasing his nous, contacts, and coaching skills. Fowler expressed,
"It's genuinely been an unbelievable start, and it's testament to what we've done, all the hard work not only in pre-season but since the games began too."
His ability to assemble and manage a team under such circumstances speaks volumes about his managerial acumen and dedication to the sport.
Fowler: The Most Experienced 'Inexperienced Manager'
Despite his extensive travels and managerial stints in Thailand, Australia, India, and now Saudi Arabia, Fowler humorously labels himself as "probably the most experienced 'inexperienced manager' in the world!" His choice to step out of his comfort zone and manage in various countries demonstrates a love for the game and a willingness to embrace challenging scenarios. Fowler chose to be part of these challenging scenarios, not out of necessity, but out of a sheer passion for football and management.
The Philosophy and Realism of Fowler's Management
Fowler's managerial philosophy is clear, yet adaptable. He aims for a possession-based team, focusing on having possession in the final third of the pitch, but also acknowledges the need to adapt to the players he has. He emphasises results, stating, "there's one stat that never lies. And if you keep getting results then everyone is happy." His realistic approach to management, acknowledging the potential volatility of the position, showcases a grounded understanding of the football world.
A Glimpse into Liverpool's Current Form through Fowler's Eyes
Even amidst his own journey, Fowler keeps a keen eye on Liverpool, appreciating the evolution he sees in the team. He notes,
"The team just looks better, more like Liverpool and the way we've seen them perform in the past…it speaks volumes for Jürgen and his coaching staff, because they've recognised what needed to happen and what needed to change, and it looks like it's going in the right direction again."
Fowler's insights provide a bridge between his own experiences and his ongoing connection to Liverpool.
The Unseen Sacrifices: Family Life in a Football Career
Fowler candidly shares the challenges of being away from family, acknowledging that it is the hardest part of his career. His family, understanding and supportive, allows him to pursue his passion, even if it means being miles away. This unseen sacrifice, often overshadowed by the glitz and glamour of the football world, is a poignant reminder of the personal lives that continue off the pitch.
Conclusion: The Unwavering Spirit of a True Football Enthusiast
Robbie Fowler, with his unwavering spirit and dedication, continues to carve out a managerial path that may not always be in the limelight but is undoubtedly rich in experiences and challenges. His journey, from the fields of Anfield to the managerial position in Saudi Arabia, is a testament to his love for football, his willingness to embrace challenges, and his unyielding dedication to the sport.