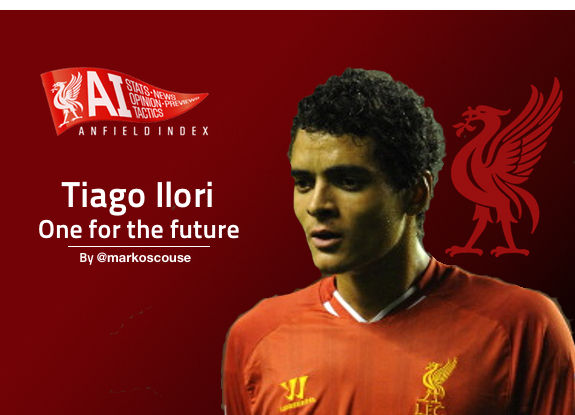 Tiago Ilori: One for the future | Player Profile
Tiago Abiola Delfim Almeida Ilori, a 20 year old defender who is one of Brendan Rodgers' summer signings. He signed from Sporting Lisbon for a reported fee of 7 million pounds. Most of the fans had never heard about him until we signed him. Here is what you need to know about our new youngster!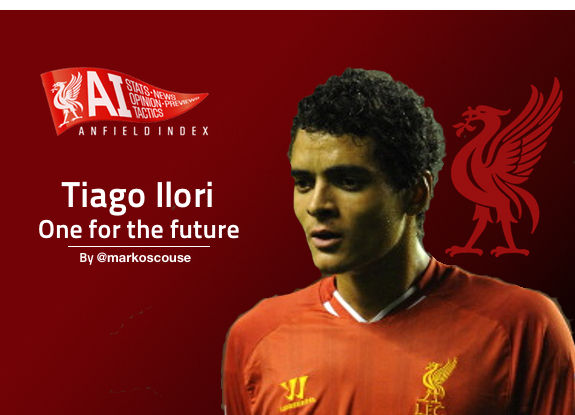 The beginning
Tiago Ilori, a London-born player who is half-English and half-Portuguese. This makes him eligible to play for the English national team, and the English FA have already approached him with that suggestion. He was born on February 26th, 1993.  Tiago started his career in 2004, at Imortal, a small club in the Algarve. In 2006, scouts from Sporting noticed him and he made a move to their academy. When he arrived, he arrived as a pacey winger with excellent ball control. Sporting loaned him out in 2007 to Estoril-Praia, a small club in Lisbon. It was then when he started playing as a central defender, and Sporting soon realised his true potential.

Next summer, Tiago returned to Sporting, and continued his youth development there until 2011.
Starting a professional career
The young centre-back was first heard of in the Next Gen Series – a competition similar to the Champions League for academy sides from across Europe. His Sporting side were in the same group with Liverpool's youngsters. His magnificent performance came against Liverpool in a 4-0 win. Tiago's progress was so good, he was withdrawn from the youth team and called to the senior squad for their first match of the Europa League group stage against FC Vaslui. When asked about Tiago before the game,  Sporting manager Domingos Paciência said: "Age is not an issue. Ilori has what it takes for matches of this level. If I have to use him I'll do so with full confidence."
He was handed a number 34 shirt and a place on the bench. He wasn't brought on, but the experience he gained that day showed how highly rated Tiago is.
The 190 cm tall defender made his first team debut on November 6th, in a 3-1 home win over União Leiria. Despite getting an early yellow card and making a poor pass that led to a Leiria goal, his performance illustrated he can be counted upon.
That same year, Tiago made his European debut against Lazio in the Europa League. In that game, he showed his pace against Djibril Cisse, managing to keep up with him and even out-pacing him.
Fun fact about our youngster: in speed tests conducted in Sporting's academy, he has proven to be quicker than Nani and Cristiano Ronaldo. Some fact, eh?
With the arrival of the new manager in the January 2013, Tiago was handed more starts and games than ever before. Soon, a story about one big English club keeping tabs on him emerged.
Dream move for the youngster
Across the English media, many reports of Liverpool scouting young Ilori emerged. No one could know for sure because the player was relatively unknown to the majority of people in England. With the transfer window closing in, those reports became more and more frequent. However, Ilori joined Liverpool on deadline day, after previously being seen in the stands with Victor Moses and Mamadou Sakho (who were both supposed to sign on the same day). On the deadline day, Liverpool announced the signing of the highly rated youngster for an undisclosed fee.
However, with the arrival of Kolo Toure and Mamadou Sakho last summer, and with Daniel Agger and Martin Skrtel being in the squad for a fair few years, it is quite obvious Tiago will have to wait for his chance. His potential is undeniable and he might make a loan switch in January to ensure his development continues.
Brendan spoke about the centre-back situation in modern football; his view is that it's really hard to find a quality centre-back and that he probably solved that problem for another ten years with signings of Ilori and Sakho. Here are his quotes:
"Centre halves are so hard to find. You look at some teams and they have ageing centre halves because it's a struggle to get a really good one. We were fortunate in that two became available. One that we had been tracking for a year was Tiago Ilori, a young talent, but who can become a big talent. He is 6ft 3ins tall, super quick, powerful and can jump. He just needs to adapt to the pace and physicality of the Premier League. He is one for the future, but he can be a really big talent. Sakho is also young, but he is an experienced player. He has senior international caps for France and looks an absolute monster in training. He's one who is ready for now and that's what we want. We had a chance to do that and protect the club for maybe the next 10 years and that is what we've done."
So, did Brendan do a good job by bringing Tiago for such a high fee for an unknown player? We can't be sure, but if he fulfils his potential, that 7 million pound fee could well prove to be a bargain. All we can do now is wait for the January transfer window, hope that Ilori gets loaned out and then we can start making our assumptions about the young lad. With the rumoured departure of Skrtel at the end of the season, Ilori just might get his chance at Liverpool sooner than he thought.