Reds' Right-Back Biggest Hole?
I have just endured the England v Australia friendly at Wembley Stadium (finishing 1-0), which was as uninspiring a game of football as I expected it to be. International football, for me at least, is part of the game that I struggle to fully invest in, especially away from either the European Championship or World Cup summers. Even then, it is not until the knock-out stages of those competitions do I truly become interested. Short of a rare stand-out fixture in either qualifying or the tournament group stages themselves, I can often become completely unaware of a fixture, as I eagerly await the domestic restart. My preference is not an ignorant case of club over country, but more a matter of quality over something I cannot help but find underwhelming. As I get older (I am nearly 42-years of age), I have become far more selective over the sport I watch and the time I will allow for the events that interest me.
Why The Need for a New Right Back…?
During the first sixty minutes of England's latest contest, the Liverpool vice-captain was tasked as a right-sided full back, before taking on a midfield position for the final third of the game. His delivery into the penalty box set up the game's only goal, with very little happening before and after this moment. As with so many Liverpool games this year, Trent's elite talent seems to only come to life when he is entering and exploring the midfield or attacking areas, as a sign that he has now outgrown his primary position. It is hard to criticise the evolution of the Merseyside man, given the ultra-attacking role he was tasked with since his arrival into Jürgen Klopp's team. As a venomous and electrifying attacking fullback, Liverpool's last great team would deliver multiple crosses per game, as he and Andy Robertson regularly competed to attain the inevitable next assist. The regeneration of this side has seen those flurries of balls into the box lessened somewhat, as low-block enterprises perfected the ability to defend their 18-yard box. Now, the creation and recycling of possession is intertwined with setting offensive traps, to create openings that can lead to goal-scoring opportunities. The recruitment of Alexis Mac Allister, Dominik Szoboszlai, and Ryan Gravenberch, is something coincided with our number 66 being ushered into a hybrid position. The logic of this system is clear, if a little cavalier, considering Liverpool do not own a starting-caliber defensive midfielder. Trent Alexander is a world-class footballer that is desperate to play in midfield; therefore, given the number of injuries, suspensions, inconsistency of form, and volume of games, I believe a midfield of either three or four men can operate and be rotated (through a long campaign) while still having a solid and dependable back four that remains as just that.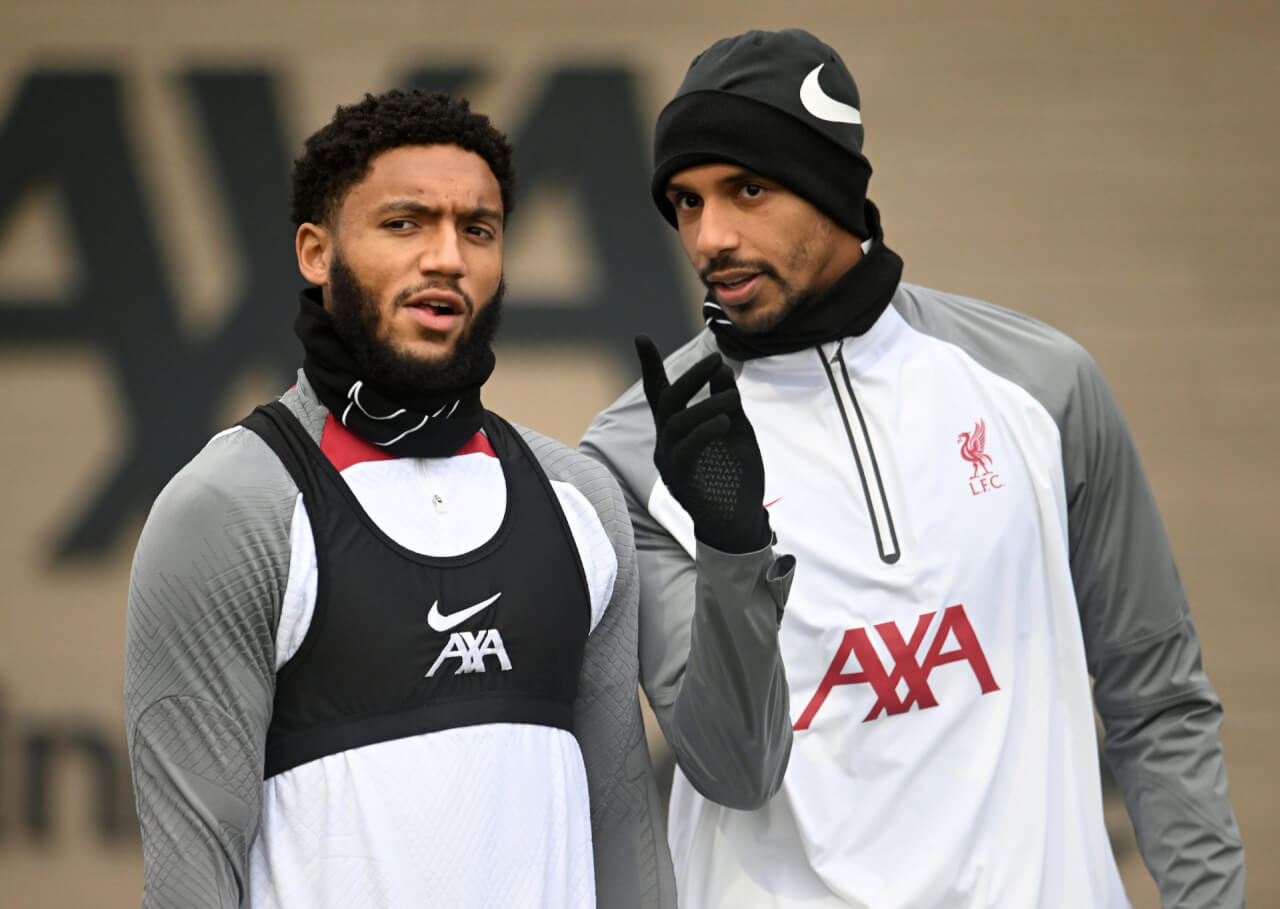 That back four would not include Trent…
What is the Short- & Long-Term Answer…?
In this moment in time, I believe Joe Gomez needs to be the starting left back for his team, given the unfortunate dislocated shoulder endured by Andy Robertson this past week. After the return of our great Scot, I would not hesitate to install the former Charlton man as the club's starting right back, one who can still play and cover across the entire backline. The recent emergence of Jarell Quansah means that we the Reds now have decent depth at centre-back, whereas the left-back situation looks good enough for this season at least. What is required as part of transitioning TAA into the midfield group is a right back that can challenge for a starting role at right back. In the summer, I identified Max Aarons as the ideal signing to bolster that position. Given Liverpool's uncertainty in their Sporting Director department, the former Norwich right-back ended up at Bournemouth, with a fee of just £7m being paid to secure the talented Englishman. In hindsight, that type of signing would have covered this current eventuality, which does not appear likely to merely drift away. The on-ball 3-4-3 system is no longer sustainable without a defensive midfielder being added to the squad. If Liverpool cannot get the holding player they want until next summer, I would adjust the system to increase the level of the defense and sign a good right back to compete with Joe Gomez. In essence, I would return to a less flexible 4-3-3.
In the last days of the summer window, the squad was crying out for a central defender and a midfield destroyer. As of now, the Reds still need the problematic holding zone attending to, whereas I would now be inclined to target another right back ahead of the central variation. Doing everything and more is not common under FSG, but I would love to be proved wrong and see all the above signed.
Watch this space.