Gravenberch's Candid Talk: From Bayern to Anfield
In a candid conversation with the latest addition to Liverpool's midfield, Ryan Gravenberch unveiled intriguing insights into his journey to Anfield, sharing talks with the charismatic Jurgen Klopp and the formidable Virgil van Dijk.
Liverpool's summer transfer window saw the arrival of Ryan Gravenberch, who came with a price tag of £34.2 million. This article delves into his initial conversations with the Reds' key figures.
Klopp's Persuasion: A Fast Decision
Gravenberch opens up about the persuasive tactics employed by manager Jurgen Klopp that led to his swift decision to don the Liverpool jersey. Discover how Virgil van Dijk's assurances played a pivotal role in Gravenberch's decision to join the ranks of Liverpool FC. Unravel the amusing story behind Klopp's viral chin-rub gesture and Gravenberch's infectious laughter during his early days at Liverpool.

Liverpool's midfield roster gained another star with Ryan Gravenberch's arrival from Bayern Munich. The £34.2 million summer signing has already made an impact with goal contributions in the Europa League and Carabao Cup, despite not yet starting a Premier League game. But what really went on behind the scenes that led to Gravenberch choosing Anfield as his new home?
Jurgen Klopp's Persuasion
The Liverpool gaffer, Jurgen Klopp, had a significant role in sealing the deal with Gravenberch. The Dutch midfielder revealed, "I spoke with the coach, and he gave me a good feeling. He said to me, 'I want you,' he gave me his plans and explained to me everything. He gave me such a good feeling, my decision was a fast one."
Klopp's charismatic personality and clear vision for the player left a lasting impression, making Gravenberch's decision to join the Reds an easy one.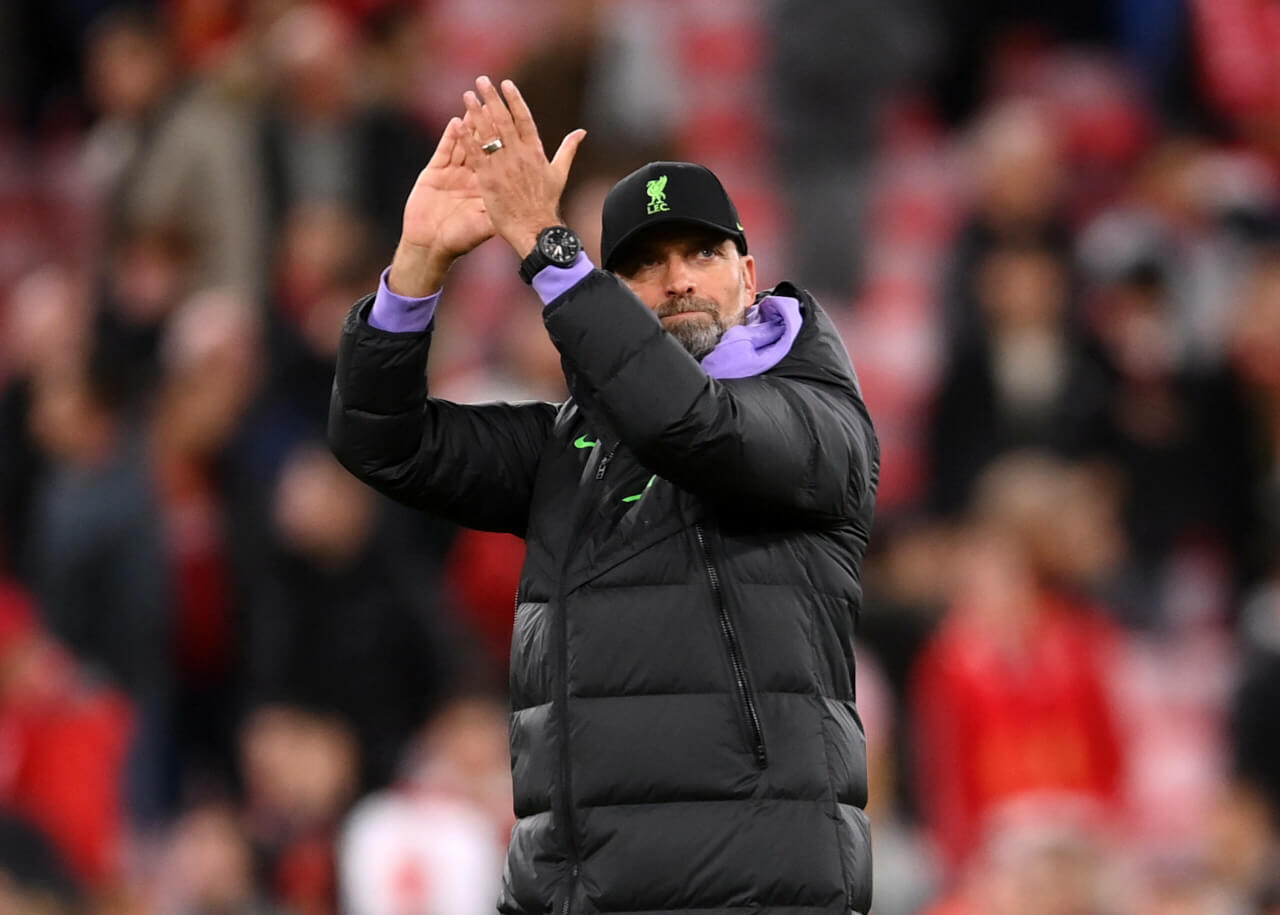 The Virgil van Dijk Connection
Gravenberch joins a growing contingent of Dutch talent at Liverpool, alongside compatriots Virgil van Dijk and Cody Gakpo. When discussing his move, Gravenberch mentioned a conversation with the revered Dutch defender, saying, "I spoke a little bit with Virg, and he said, 'Liverpool are a top club. You're going to play for sure.' He said things to me, and also that gave me a good feeling to come here."
Van Dijk's words of assurance further solidified the allure of Liverpool for Gravenberch.
Viral Chin-Rubs and Laughter
The amusing viral moment involving Klopp's chin-rub gesture left fans intrigued. Gravenberch chuckled as he shared, "I saw it went viral! He did it, but Curtis [Jones] came to the side, and I was laughing with Curtis. If you saw the video, he did this, and then I laughed about that, but I was laughing with Curtis, that's why."
These candid insights into Gravenberch's conversations with Klopp and Van Dijk provide a glimpse into the world of elite football transfers. As Liverpool's midfield continues to evolve, Gravenberch's journey from Bayern to Anfield promises to be a fascinating one.