Ben Doak's Impressive International Break
In the enigmatic world of football, sometimes a fledgling star quietly eclipses the dominant lights on the pitch. Such is the tale of Liverpool's Ben Doak during this international break. The 17-year-old showcased a tantalising hint of the future, etching his name onto the scoresheet for Scotland's under-21s during a victorious bout against Hungary at Fir Park.
The Quiet Conqueror: Eclipsing Spotlight Moments
Kieron Bowie may have stolen the initial glimmers of the spotlight with an early and stunning double, yet it was Doak who sealed Scotland's 3-1 triumph, smoothly converting a penalty after winning it with aplomb. The young winger's performance resonated beyond the boundary lines, especially with Steve Clarke, the Scotland head coach, attentively observing from the stands. An intriguing 62-minute display from Doak was enough to draw praises and perhaps, lay down a subtle marker for a potential senior cap.
A Nod from the Gaffer: Scot Gemmill's Hearty Praise
Scot Gemmill, the under-21 coach, didn't shy away from expressing his admiration for the young Red. "A young player that can excite the fans," he observed, highlighting the palpable excitement circling Doak's progression. Gemmill emphasized that while any promotion lies firmly in Clarke's hands, Doak is undeniably orchestrating a persuasive argument with his on-pitch statements.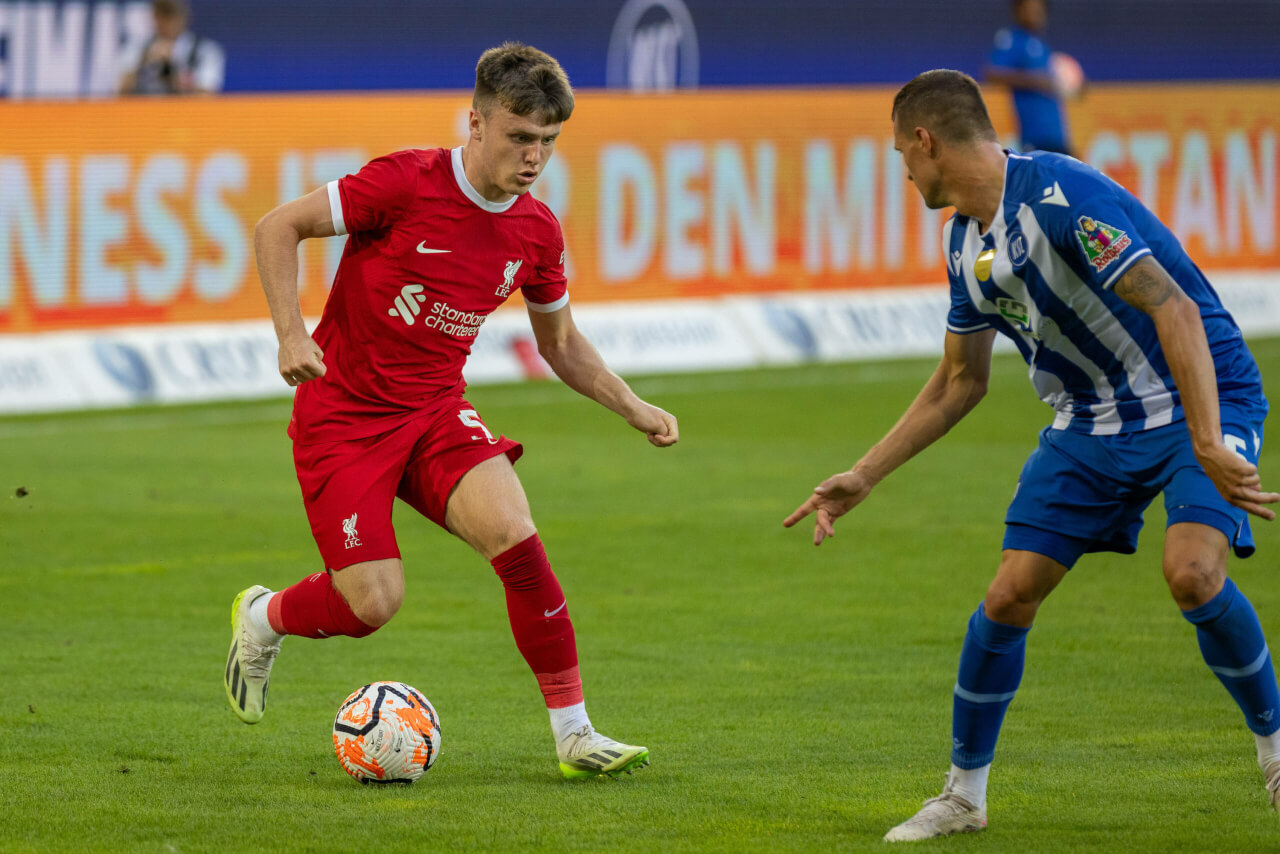 The Precipice of Senior Football: A Potential Promotion Looming?
Although mere whispers at this juncture, the chatter about Doak possibly donning the senior Scotland jersey sooner rather than later is progressively amplifying. With the senior team poised to face a formidable French side on Tuesday, the potential for a surprise call-up for the youngster is being gently simmered in the footballing circles, inviting fans and critics alike to speculate on the enticing possibilities.
Future Bright for Liverpool and Scotland Alike
In the modest appearances for Liverpool's first team and a notably impactful international break, Doak is weaving a promising narrative. If the trajectory continues in a similarly upward tangent, it may not be long before the winger becomes a familiar name, not just among the Anfield faithful but also as a shining star under Steve Clarke's strategic arsenal for Scotland.