Merseyside Derby Moments
We all despise an international break let's be completely honest. Especially one that means we'll now be playing The Ev in a 12:30pm kick-off with a lot of first-teamers having played all around the world in different time zones and down Andy Robertson at least. That being said, there's nothing like the bragging rights that follow a derby victory, especially one that could potentially see us top the table for a short period too. We look at the five best home derby moments in recent times under Jurgen Klopp, as we all pretend what happened in that season in an empty stadium doesn't count. They do the same for our title win eh…
Curtis Jones Curls One
In an FA Cup contest that saw a much-changed Liverpool line-up, both Everton and Carlo Ancelotti must have fancied their chances that day. Especially when the likes of Nat Phillips, Neco Williams, Harvey Elliott, Adrian and Pedro Chirivella appeared on the team-sheet. Klopp described the team's performance as 'sensationally good' and yet it will be remembered for only one thing. At 18 years old after a pass from Divock Origi (we'll get to him don't worry), Jones curled a 25-yard strike past Jordan Pickford (we'll get to him too) in the 71st minute to send Anfield into raptures. The kids had proved more than alright.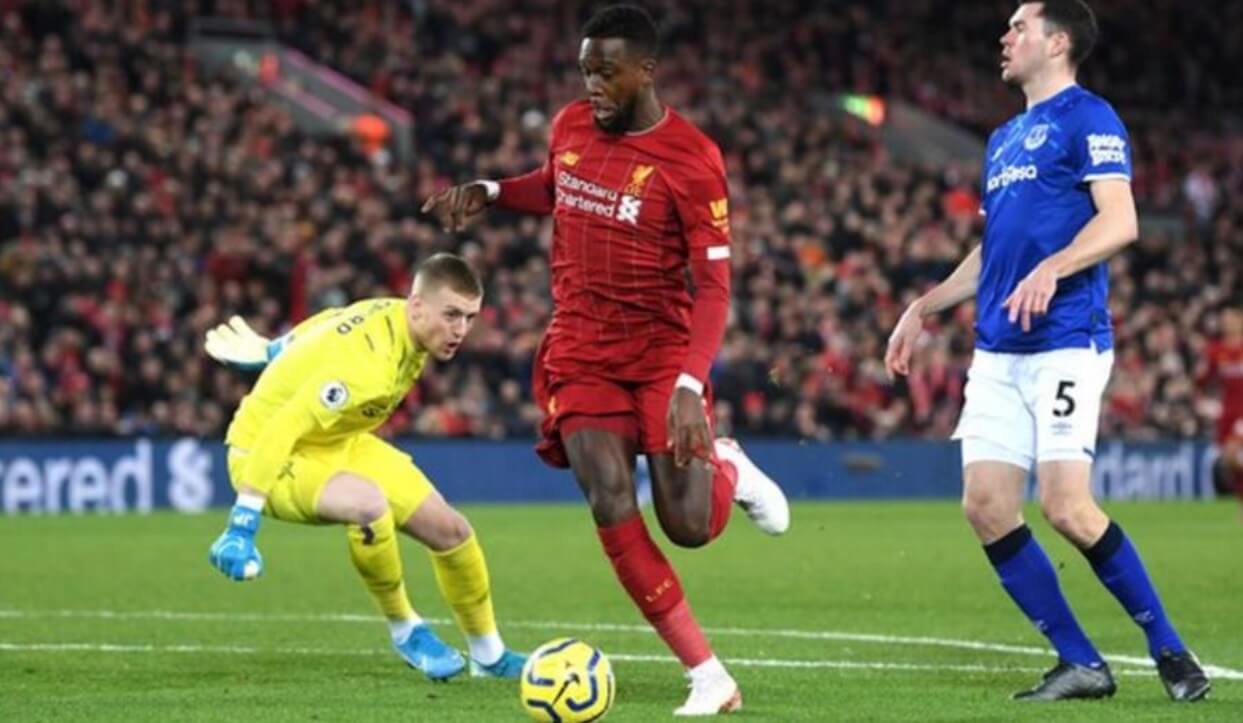 Team Sheet Shock Then Hammering
Liverpool were going amazingly in the league and on a Monday night, the front three of Mane, Bobby and Salah were expected to put the final nail in Marco Silva's coffin. However, there were a few groans when Origi and Shaqiri were named in the starting XI as to what the impact may be. We all should have known better as after 17 minutes both Divock and Shaq were on the scoresheet in what eventually led to a 5-2 hammering and Silva losing his job the next day. The perfect present of bragging rights just before Christmas for many Reds.
Alisson Shithousery We Loved
Chasing all the major prizes and the league title, there was a nervousness around Anfield as a relegation-threatened Everton were holding the Reds at half-time. Fortunately, an Andy Robertson back post cushioned finish and Origi header were enough on the Sunday to send all home happy. However, with Jordan Pickford having tried to wind up the crowd with his early antics, the biggest cheer of the day was reserved for Alisson mimicking his flop late on to a roar from all. It's almost impossible not to smile when recalling this one, and it wasn't even a goal. It also didn't make us think it was possible, but we loved the holy goalie even more.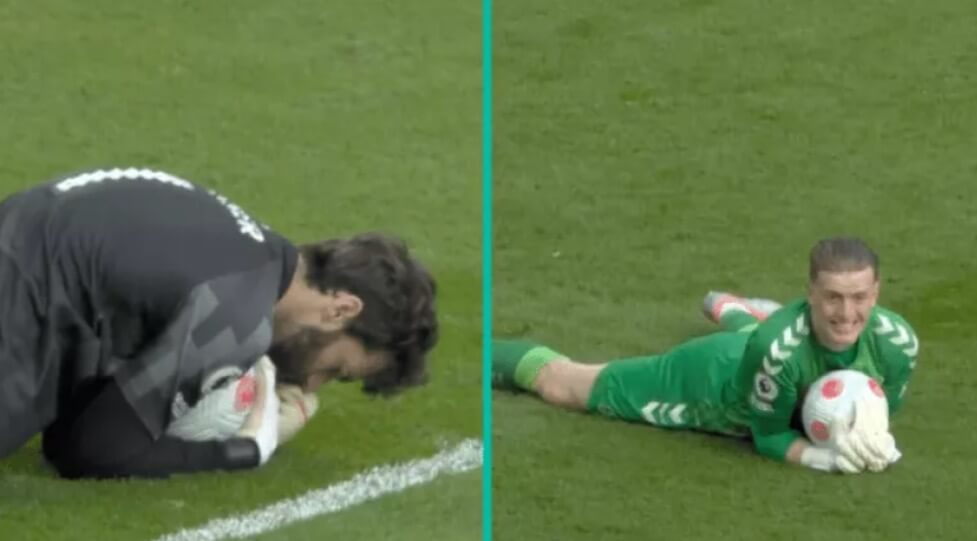 Salah Finish Into An Empty Net
As much as last year's campaign was by the majority of accounts an unmitigated disaster, there were a few high points. This wasn't the 7-0 drubbing of United which we could relive all day, but it certainly cheered up what threatened to be a cold and bleak Monday night. Darwin Nunez bombed down the left on a break from a corner where Everton had hit the post and looked up to see a number of options. He and every Red had no idea how easy Jordan Pickford would make it as he went walkabout allowing the Egyptian King to tap into an empty net. Maybe a sense of relief somewhat but another to make us smile. Robbo's winding up Coady and Pickford was close here too…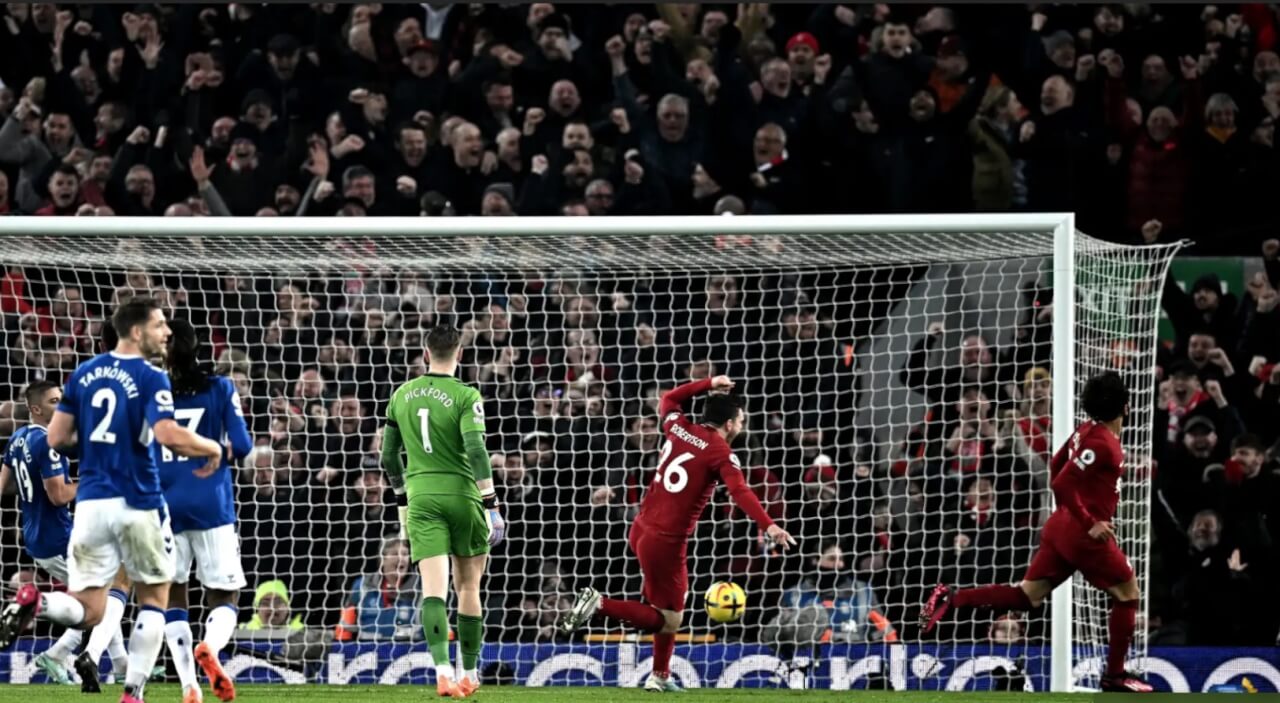 Last Minute Origi Winner
"Look at Jurgen Klopp" cried Jamie Carragher as the manager ran onto the pitch to embrace Alisson after a moment in which we'd all lost our heads. Trent had put it into the mixer with practically no time left and what looked like a drab goalless draw. Everton headed it out to Virgil Van Dijk who sliced his volley and turned away in disgust. Jordan Pickford jumped but let it hit the woodwork bizarrely and then the bar again as Divock Origi had found his gamble to venture in rewarded with a header into an empty net. The Kop and Anfield erupted, and the song around the crossbar and little arms were born. What a moment it was…