Max Eberl Enters the Frame
In the corridors of Liverpool FC, a strategic shuffle is underway, subtly yet significantly steering the club's future. The Reds are keenly setting their board for moves that could potentially redefine their backroom dynamics.
Amidst this thoughtful orchestration, Max Eberl, the erstwhile sporting director at RB Leipzig, has emerged on the radar. Liverpool's touch with Eberl's camp, as understood by sources close to the matter, marks a proactive stance, indicative of their penchant for forward-thinking and stability.
Jorg Schmadtke, the current custodian of the sporting director role, had been coaxed into postponing his leisurely days, joining the Reds for a tenure teetering on the temporal. His one-year pact with the Merseyside giants inherently bore a clause allowing a mutual parting post the summer spree, a phase that witnessed the influx of talents like Alexis Mac Allister, Dominik Szoboszlai, Ryan Gravenberch, and Wataru Endo.

Sustaining Success: The Schmadtke-Klopp Symbiosis
The Schmadtke era, albeit brief, has harmonised with Liverpool's rhythm, particularly resonating with Jurgen Klopp's managerial ethos. This professional camaraderie underscores the club's operational fabric, where Schmadtke dovetails with Klopp, acknowledging the latter's overarching role.
Conversing with Welt am Sonntag, Schmadtke articulated his cognizance of the structural hierarchy unique to British football culture, where the manager reigns supreme in decision-making, a notion he embraced, especially under a figure as esteemed as Klopp.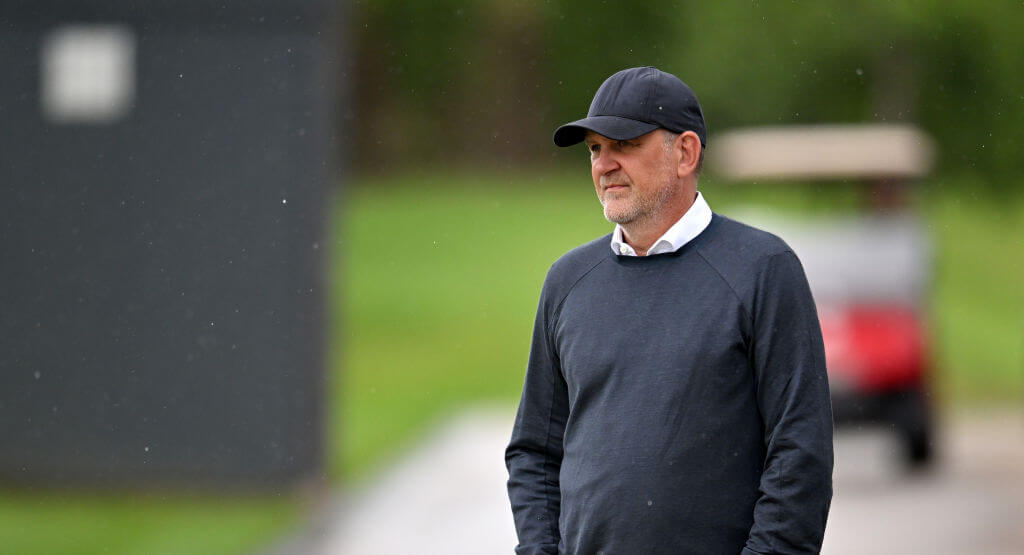 A Crossroad Beckons: Eberl's Prospective Anfield Switch
Parallelly, the Eberl proposition adds a fascinating contour to this narrative. Having vacated his Leipzig office recently, Eberl is surveying the European landscape for his next challenge. Though Bayern Munich appears poised in their courtship, the pull of a club with Liverpool's heritage and ambition could present a compelling argument.
Strategic Prudence: Liverpool's Blueprint for Continuity
The Anfield top brass, while appreciative of Schmadtke's contributions, are pragmatically bracing for eventualities. The expiry of Schmadtke's current stint looms, necessitating either a fresh set of negotiations or, alternatively, a changing of the guard. In this context, reaching out to a profile as distinguished as Eberl's epitomizes the club's commitment to sustaining managerial excellence.
In a scenario rife with variables, Liverpool's administrative acumen is once again at play, ensuring the club remains a step ahead, whether it's nurturing the present or ingeniously sculpting the future.