Liverpool's Eyes on Sane Amid Salah Uncertainty
As Bayern Munich's Leroy Sane sets a timeline for deciding his future, speculation grows over a potential high-profile switch to Liverpool. This conjecture gains momentum against the backdrop of uncertainty surrounding Mohamed Salah's stay at Anfield.
Bayern Munich's fleet-footed forward, Leroy Sane, is at a crossroads in his career, with recent reports linking him with a monumental move to Liverpool. Amid these swirling rumours, Sane is poised to make a pivotal choice about his professional trajectory by next summer. The German international, known for his blistering pace and deft footwork, is reportedly keen on wrapping up this crucial decision regarding his career's direction during the upcoming off-season.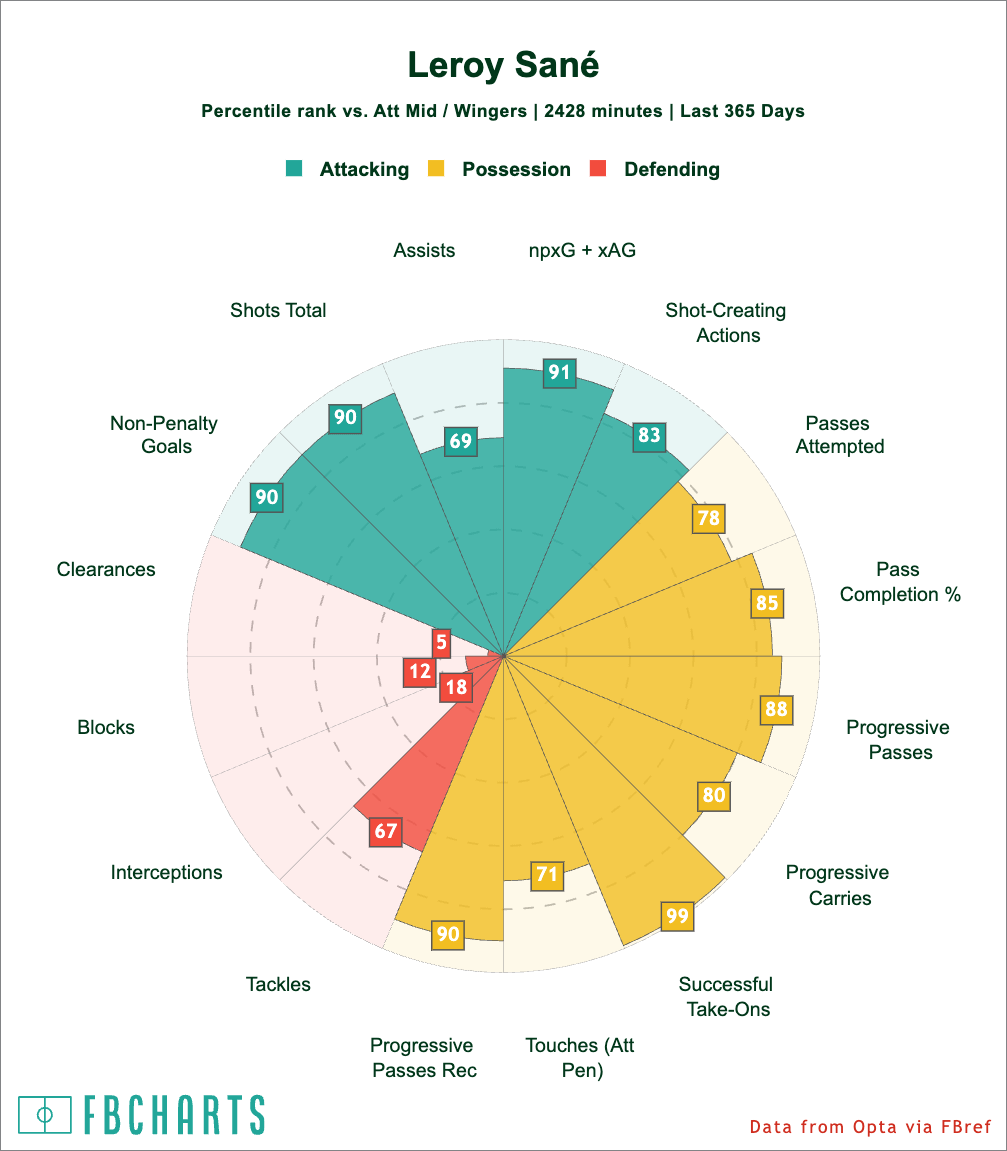 Salah's Prospective Departure Leaves Room for Speculation
Parallel to Sane's unfolding situation, Liverpool superstar Mohamed Salah finds his future hanging in the balance. Interest from far-flung destinations, including a substantial proposal from Saudi Arabia's Al-Ittihad, marked the past summer. Liverpool successfully fended off these advances, keeping their Egyptian maestro on board. However, the allure of lucrative leagues persists, with prominent figures like Saudi Pro League's Michael Emenalo openly expressing interest in hosting a talent like Salah.
Klopp's Conundrum: Sane's Age Vs. Transfer Policy
Jürgen Klopp faces a potential conundrum in his bid to possibly entice Sane to Merseyside. The dynamic winger will hit 28 years come January, a detail that sits uncomfortably against Liverpool's usual transfer policy. The club's recruitment strategy often shy away from players approaching the latter half of their twenties, favouring younger, developmental talents. However, Sane's proven expertise and long-standing admiration for Klopp's methodology could tip the scales, especially considering he once spurned advances from Liverpool earlier in his career.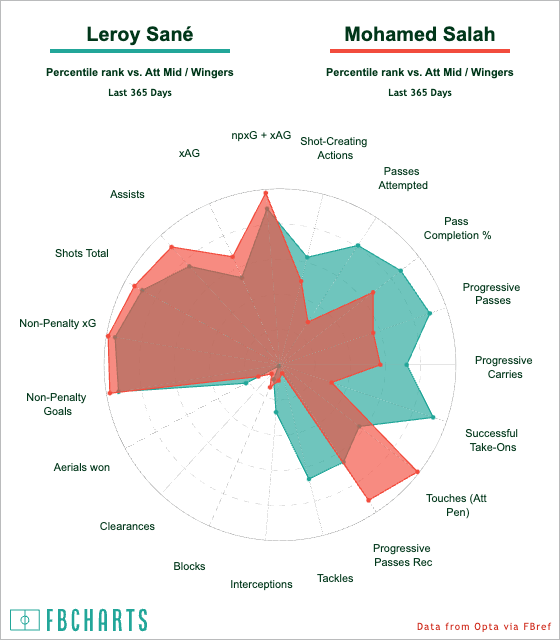 Bayern Munich's Stance: Contract Talks in Limbo
Adding to this complex scenario is Bayern Munich's apparent hesitation in securing Sane's future. With less than two years on his current contract, there's been no buzz around the Allianz Arena concerning an extension for Sane. The absence of dialogue suggests Bayern may be weighing their options, contributing further to the speculation around Sane's potential availability for a move away from the Bundesliga champions.
A Transfer Saga on the Horizon
As the European football landscape continues to shift, the coming months promise a fair share of speculation, strategic manoeuvring, and potentially, significant transfers. With Sane's decision deadline and Salah's uncertain future at Liverpool, all signs point to an intriguing unfolding of events. Whether Sane will find himself donning the famous red jersey remains nestled within the realms of speculation and strategic discussions set to dominate the next transfer window.