Alisson Becker: Standing Tall Between the Sticks
Liverpool's custodian of the net, Alisson Becker, has once more ascended to new heights of goalkeeping prowess. His performances have resonated across the footballing sphere, with pundits and former players alike lauding his reflexes, composure, and downright astonishing saves. Among them, Gary Neville, a voice of authority in football analysis, has recently vocalised what many are thinking.
Sky Sports Echoes with Praises
In a recent dialogue with Sky Sports, Neville didn't hold back in his admiration for Liverpool's number one. The ex-Manchester United figure went as far as asserting Alisson's supremacy in goalkeeping, not just within the confines of the Premier League but globally. Such high praise from a figure entrenched in the annals of United's history speaks volumes, highlighting Alisson's cross-club impact.
A Brazilian Wall at Anfield
Since his 2018 arrival from AS Roma, Alisson has been nothing short of a revelation for the Merseyside outfit. However, it's the past year that's arguably been the Brazilian's magnum opus in a Liverpool shirt. He's not just risen to the challenge; he's set the gold standard for goalkeeping, raising the bar for his peers in England's top-flight league and beyond.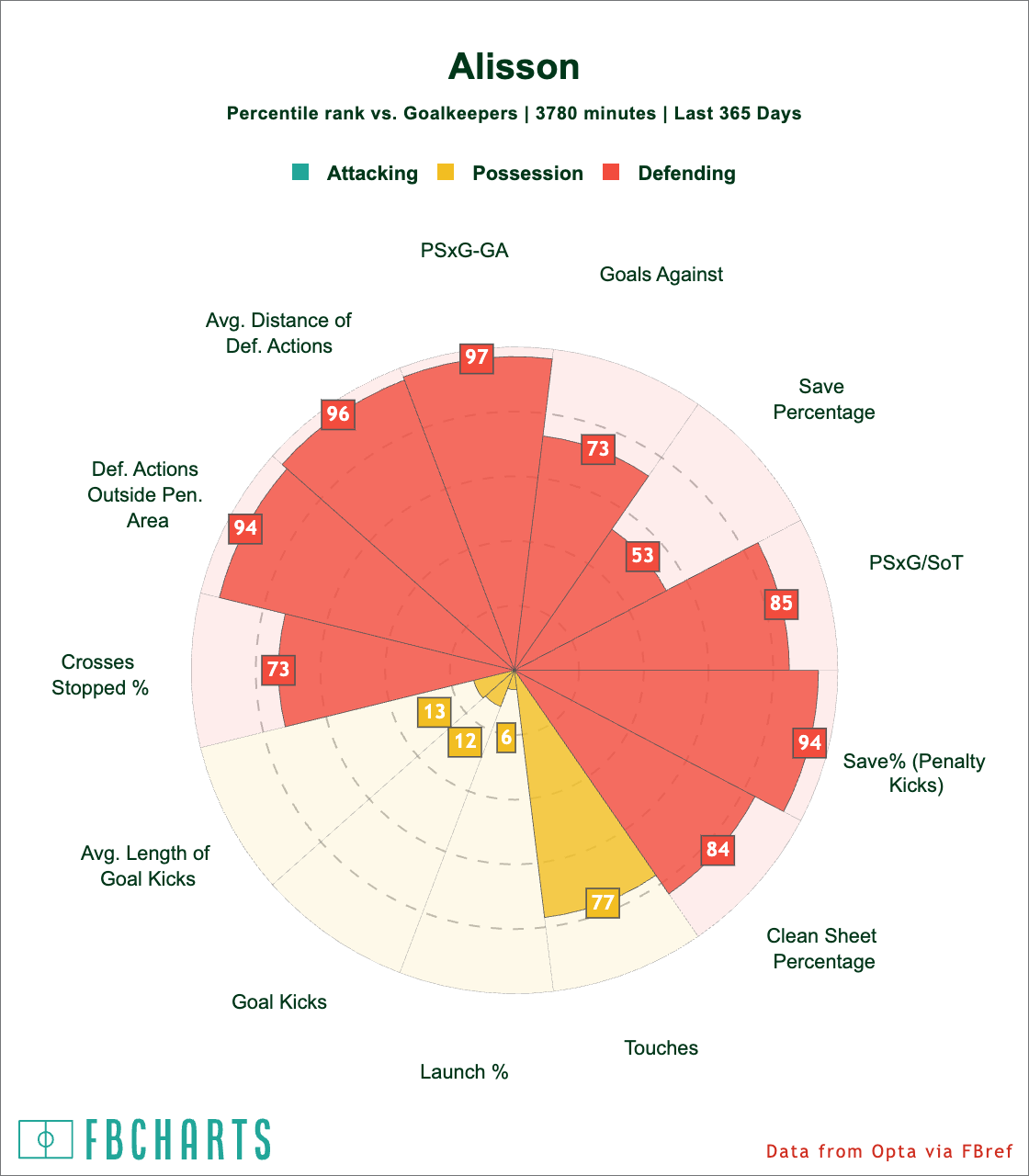 The Keystone of Klopp's Regiment
Jürgen Klopp's tactical masterclass is undisputed, but key players often drive success. This season, that keystone is Alisson. His string of exceptional performances has been integral to Liverpool's campaign, making their title challenge more than a mere fantasy. Without his safe hands, the fortress at Anfield wouldn't stand as formidable.
World's Best? The Debate Settles
While the beautiful game is one of opinions, certain truths are universally acknowledged. One such truth, especially in the wake of Neville's comments, is the Brazilian's ascension to the zenith of global goalkeeping. His agility, sharp reflexes, and command over his area make a compelling case. As the debate continues, many are reaching a consensus, and Neville's nod may very well have tipped the scales.