Liverpool Eye Bayern Munich's Star in Landmark Deal
As the transfer season buzz continues to build, all eyes are on Liverpool, anticipated to make an audacious move in the market. Sources close to the matter have hinted at an extraordinary development, with Bayern Munich's Leroy Sane emerging as a top target for the Premier League giants.
The corridors of Anfield are abuzz with strategy and negotiation, following reports that a key player has signalled his interest in donning the Reds' jersey. The stage is set for a potential club-record signing, eclipsing the fee paid for current captain Virgil van Dijk in 2018. The key figure in this unfolding drama? None other than Bayern Munich's talisman, Leroy Sane.
Sane, with his remarkable pace and goal-scoring prowess, has reportedly expressed a desire for clarity regarding his future at the Bundesliga club. This news positions Liverpool at the forefront of what could be one of the most significant negotiations of the season.

The Perfect Replacement on Klopp's Radar
The potential departure of Mohamed Salah has left manager Jurgen Klopp scouring the market. Identifying a player capable of filling the void is no small task, yet Sane's Bundesliga performances have positioned him as an ideal candidate. His agility and precision on the field could indeed mirror, if not enhance, the dynamic presence Salah has brought to Liverpool's forward line.
This development comes in the wake of Liverpool's past considerations to make record signings, highlighting their commitment to maintaining a world-class squad. The club's history of strategic acquisitions speaks to a larger blueprint designed for long-term success under Klopp's visionary leadership.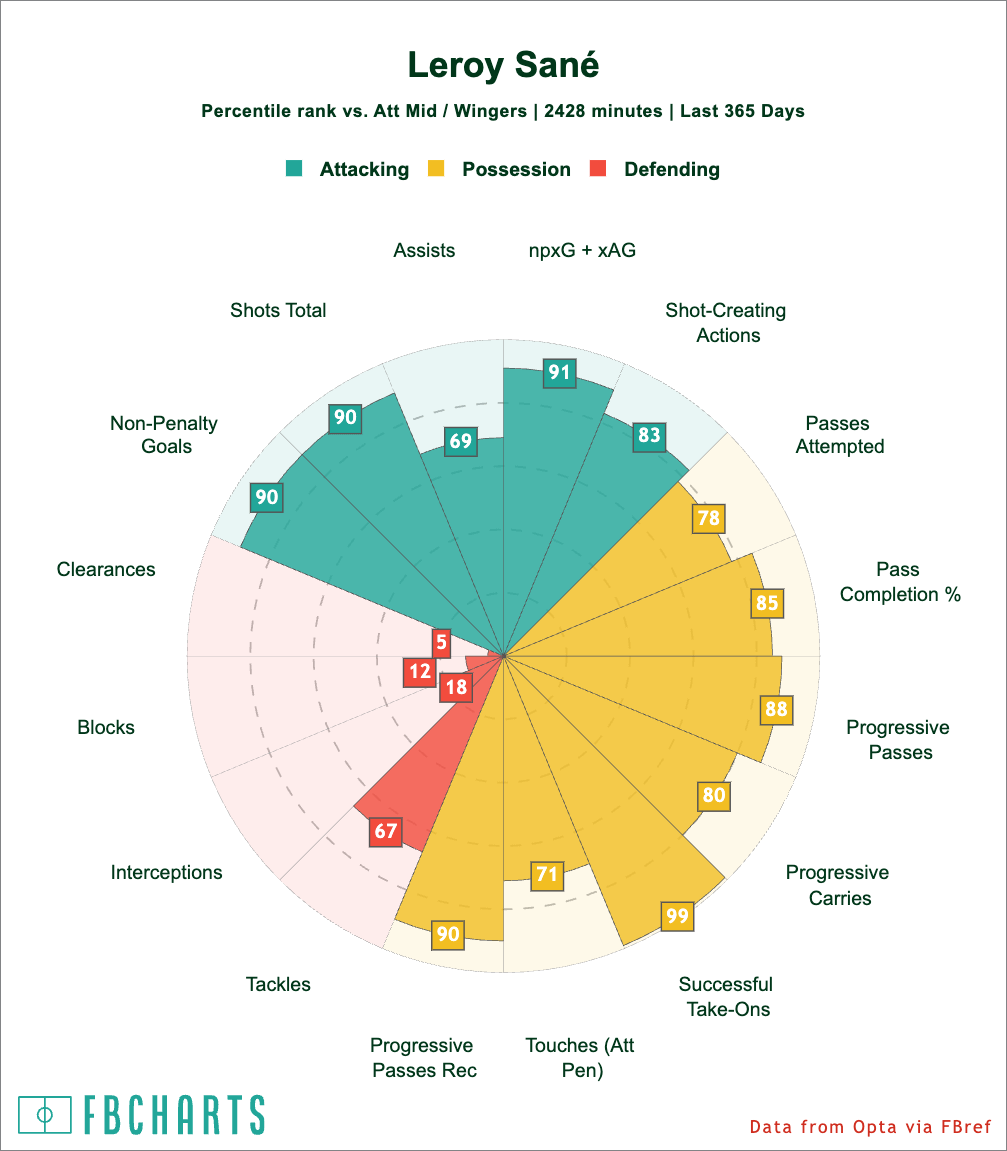 An Attractive Proposition for Sane
It's no secret that Sane has admired Klopp's transformative work with Liverpool, acknowledging previous discussions with the club. The mutual respect between player and manager could be a defining factor in this potential transfer saga. With his current value pegged at around €65m, the German international's move could be a financial and strategic coup for the Reds.
Negotiations on the Horizon
The ball is seemingly in Bayern Munich's court, with the club having to articulate their stance on Sane's future. Liverpool, known for their shrewd dealings, are likely already weighing the implications of this potential acquisition. As the story develops, fans and pundits alike will be watching closely, aware that any new signings will carry the weight of expectation that comes with playing for a club of Liverpool's stature.