Liverpool Eyes Bayern Prodigies Amid Contract Stalemate
As the football season unfolds, the future of certain key players at Bayern Munich remains increasingly uncertain. One story gaining traction is Liverpool's keen interest in prising Leroy Sané away from the Bundesliga champions, setting the stage for a potential reshuffle in both teams' attacking arsenals.
Despite being contracted until 2026, Leroy Sané finds his situation at Bayern less than ideal. The winger, revered for his pace and attacking prowess, has surprisingly found himself relegated to the bench more often than he'd prefer this season. This de11velopment comes as a conundrum, given Sané's undisputed form and contribution to the team's offensive play. The dynamics under coach Thomas Tuchel, who has been rotating his squad to accommodate the club's deep pool of talent, may be unsettling for a player of Sané's stature.
Musiala: The Future Face of Bayern?
Caught in this whirl of speculation is none other than Jamal Musiala, a young talent originally pegged as Bayern's future centrepiece. The promise of being the club's leading man is now on shaky ground, with the youngster needing more consistent playtime to solidify this status. Tuchel's strategy, mindful of the established influence of veterans like Thomas Müller, complicates Musiala's trajectory.

A pivotal meeting in April between Musiala and former sports director Hasan Salihamidzic was intended to kick off contract extensions. However, in light of recent developments, these discussions have been put on ice.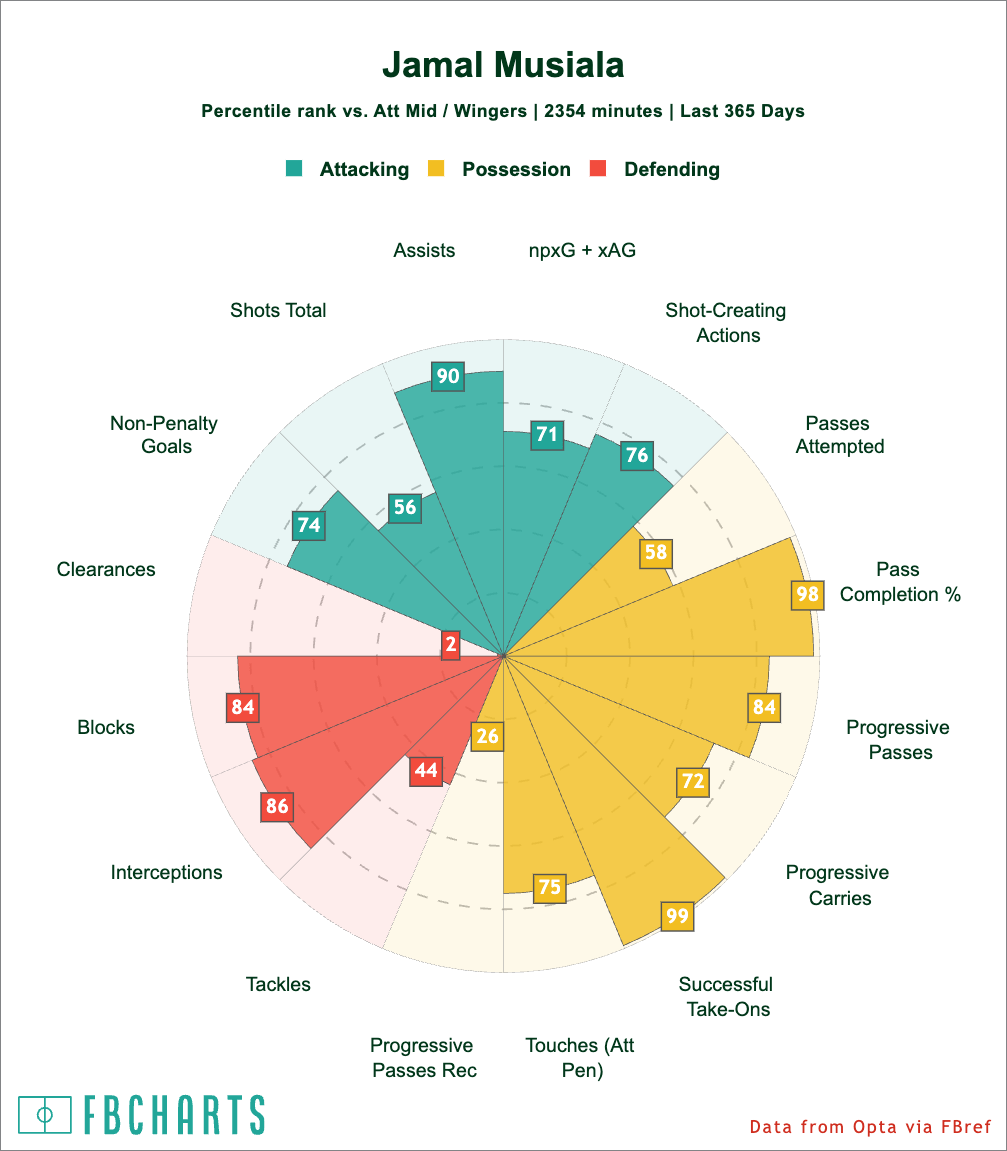 Stalled Contract Talks Spark Exit Rumours
According to authoritative sources, Musiala's camp is in no hurry to resume negotiations, opting instead to monitor Bayern's direction. The technical maestro, currently in contention for the Golden Boy trophy alongside Real Madrid's Jude Bellingham, is assessing his role in Bayern's blueprint for the future.
The situation is rendered more complex with Real Madrid lurking in the background. The allure of joining his childhood friend Bellingham at Real, coupled with the potential for a more prominent role, could sway Musiala's decision, especially considering his considerable market value at a young age.
Bayern's Financial Play: A Significant Raise on the Horizon?
Bayern is not oblivious to Musiala's growing stature and potential suitors. In a bid to secure his allegiance, they are prepared to bump his annual earnings significantly, positioning him amongst the club's top earners with a salary touching the heights of eight million euros. But, as it stands, Musiala's representatives are steering clear of financial talks. The young sensation, though reserved in his public demeanor, is believed to be internally irked, especially after being side-lined following commendable performances, notably his standout display in the recent victory against Copenhagen.
With the January transfer window approaching, the saga involving two of Bayern's jewels, Sané and Musiala, could see Liverpool and other European giants circling the waters for a potential swoop, igniting a series of moves that could redefine the landscape of European football.