Liverpool's Stance on Curtis Jones's Red Card Controversy
In the wake of the contentious decision during the Tottenham Hotspur clash that saw Curtis Jones receive a red card, Liverpool have openly contested the judgement and the subsequent three-match ban imposed on the midfielder. This incident has stirred discussions about VAR's influence and the FA's disciplinary procedures.
The Tackle That Sparked Debate
During a heated moment in the Premier League fixture on September 30, Jones was involved in a challenge with Yves Bissouma that initially earned him a yellow card. However, this decision was escalated following a VAR intervention led by Darren England, prompting referee Simon Hooper to alter his decision to a dismissal. The incident, scrutinised via video replays and still images, became a focal point of Jurgen Klopp's post-match reflections, particularly questioning the methodology used to assess challenges.
Liverpool's Defence Falls on Deaf Ears
Liverpool's defence hinged on the argument that Jones had zeroed in on the ball without employing excessive force. According to the club's detailed account, the player's primary objective was simply to redirect the ball towards team-mate Luis Diaz. This narrative was supported by Jones's own testimony, highlighting his intent solely to maneuver the ball away from Bissouma.

Despite the detailed appeal, the FA upheld the initial verdict, sidelining Jones for crucial fixtures, including the Merseyside derby and a key match against Nottingham Forest.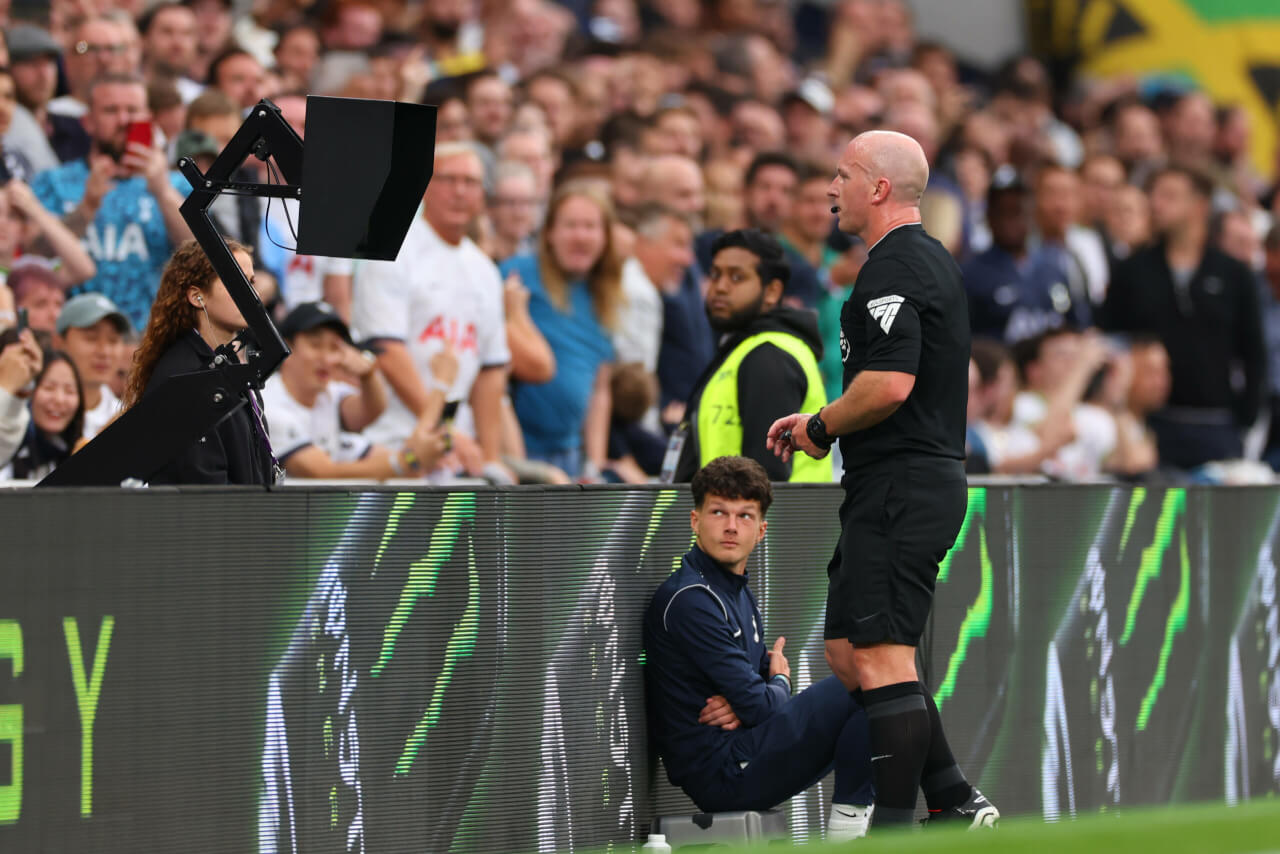 FA's Detailed Rationale Behind the Decision
Responding to the appeal, the FA provided a comprehensive explanation for the commission's stance. They stated, "After careful consideration, the commission believed CJ (Curtis Jones) placed the opposition player at undue risk due to the nature of the challenge. The challenge by CJ was deemed a bad tackle and whilst the player gets a bit of the ball, his foot goes over the ball catching the opposition player with studs up and almost straight leg.
"The challenge was made with a degree of intensity, and in relation to the position of the feet, the panel rejected the claim that the player intended to poke the ball to his team-mate. The Panel noted that if they did accept the attempt to poke the ball to a team-mate then the Player was clearly out of control and unable to fulfil the desired action, thus endangering the safety of the opponent."
Repercussions and Broader Implications for the Game
The Curtis Jones episode has reignited debates around VAR's role and the nuanced judgement calls in high-stakes matches. With the FA's decision, the emphasis on player safety and the strict parameters within which tackles are being judged have been thrown into the spotlight. This incident is not just about one player's suspension but indicative of larger dynamics at play in the modern game.