Salah Not At Best But Still Special
When it's a derby match and bragging rights are at stake, there's only one thing that ever matters. It wasn't the prettiest, but Liverpool took all three points in a game where for once, it was the opposition playing with ten men for the majority of the game. All the banana skins were lined up ready to be dispersed: the early 12:30 pm kick-off, players only just coming back from South America on the back of international duty and well…it was a derby! Reds felt the relief as in simple terms, their weekend wasn't ruined, and neutrals everywhere have their talking points. We look at the lessons learned from a surprisingly dry Anfield.
He loves a Merseyside Derby does Mo Salah, and how Everton fans must be desperate for him to move to pastures now as quickly as possible. The Egyptian king wasn't at his best by any means in this one, as some misplaced passes combined with Mykolenko often coming out on top in their duels summarised his and Liverpool's first half. The 31-year-old stepped up when we needed him most though, burying his penalty past Jordan Pickford before being told to help yourself by Nunez for a second at the death. Big players do things in the big moments, and that's now eight goals already for the season. I sincerely hope he remains with us indefinitely.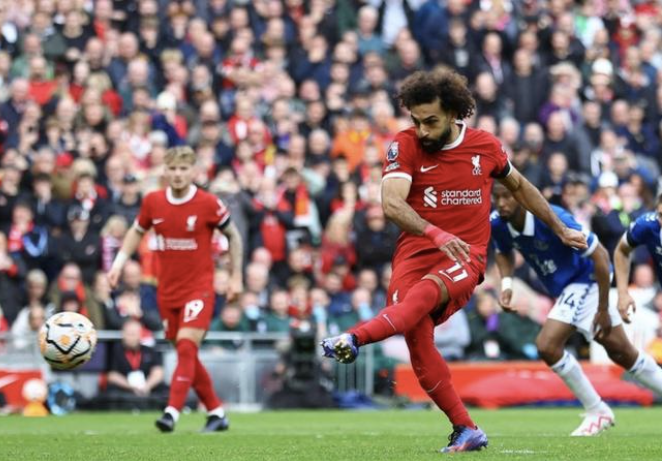 Two Bits Of Madness, Fortunately Only One Punished
God bless The Ev, they love to talk about Kopite behaviour and how we get everything our way, don't they. How on earth any of them felt that Ashley Young should have stayed on the pitch is anyone's guess. Already on a yellow, sliding into the side of Luis Diaz and not winning the ball was only going to go one way. Ibou Konate gave Craig Pawson every excuse to level up the numbers when also on a yellow, he felt the need to cut across Beto and halt his burst despite Van Dijk being there. Let's be honest, if it was the other way around, we'd have been screaming for the second yellow, and the outcome was fortunate here. Everyone was happy to see Joel Matip quickly enter.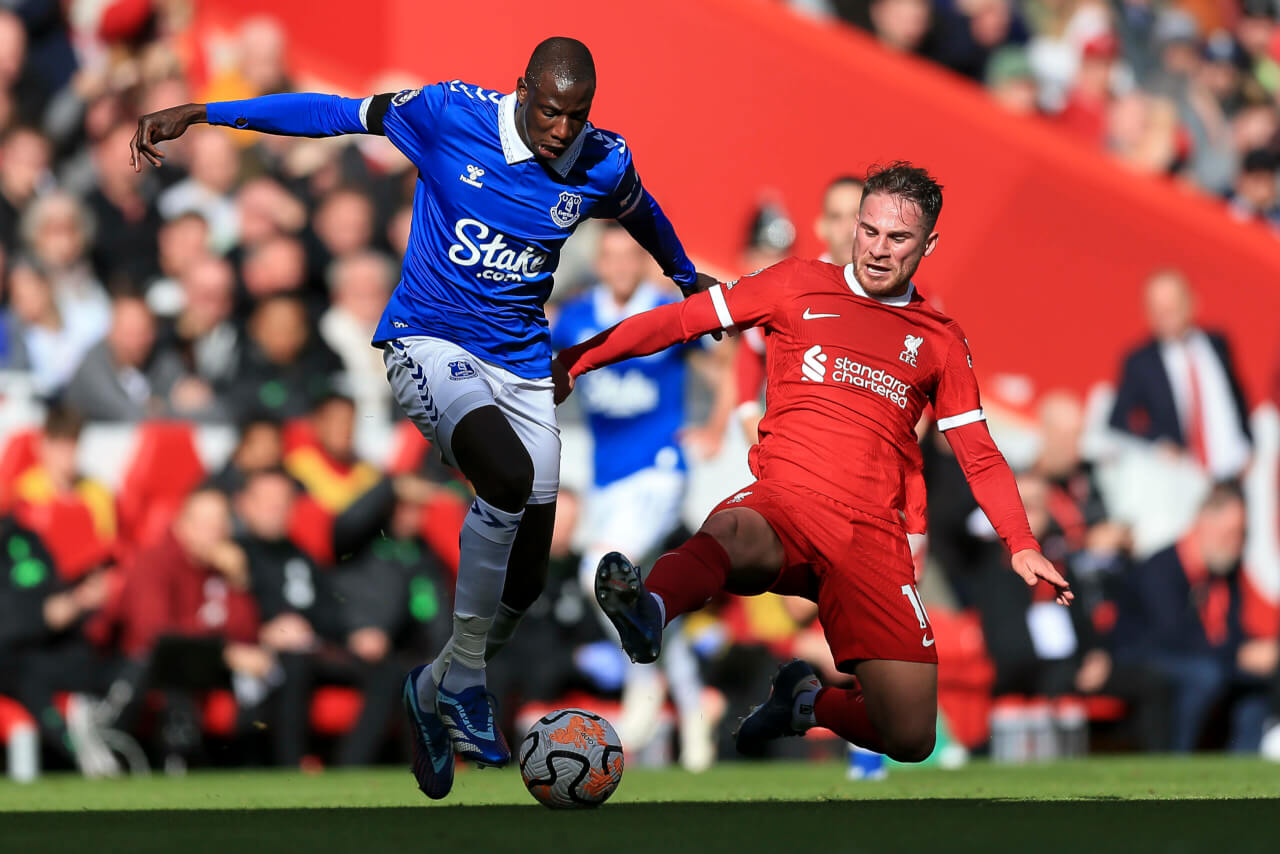 Niggling Concerns Growing
The news wasn't great around Andy Robertson's injury this week with the full-back requiring surgery and set for months out. This was Kostas Tsimikas' chance to calm everyone's initial concerns, but it definitely wasn't the best of days for the Greek international who drew groans galore from the home crowd. Alexis Mac Allister played the six, this time alongside Gravenberch and Szoboszlai, but yet again appeared unconvincing in the role. Basic control and passing appeared beyond both players at times, and maybe the only surprise was that only one was replaced (Gomez on at left-back). They both gave Jurgen Klopp food for thought…but not in a good way.
Elliott Cameo Again… Now For More
Liverpool's midfield looked like they'd run out of ideas as the game went on, so it was no surprise to see Nunez and Elliott replace both Gravenberch and Tsimikas. Whilst the Uruguayan had a definitive impact, so did the former Fulham youngster with another impressive cameo late from the bench. It's been the story of the season for our number nineteen, as starts in the cup competitions both domestic and European haven't really brought the next step he and Reds may have been hoping for. Elliott's creativity and drive helped aid the breakthrough, and he was unlucky with a rasping strike that Pickford tipped over. It would be great to see him kick on now.