Suarez's Next Adventure: A Miami Fairytale?
The footballing journey is seldom straight, and for Luis Suarez, a new chapter may just be around the corner. The striker, whose prowess fronted Barcelona's attack line in his prime, finds his name swirling in the transfer mill with Inter Miami, a promising Major League Soccer outfit, seemingly keen on his signature.
From Gremio to The Magic City
After initiating his stint at Gremio with a two-year deal penned in December 2022, Suarez hinted at an early exit, barely a year into his Brazilian escapade. The prolific scorer, known for his times at Barcelona and Liverpool, declared intentions to depart Gremio come this December, teasing the football world about his next potential destination.
Inter Miami's coach, Gerardo Martino, is no stranger to high-calibre talents, having managed the likes of Messi at Barcelona. With the 2024 MLS season in view, Suarez fits into a certain 'plan', as Martino revealed in a nuanced manner during a press interaction.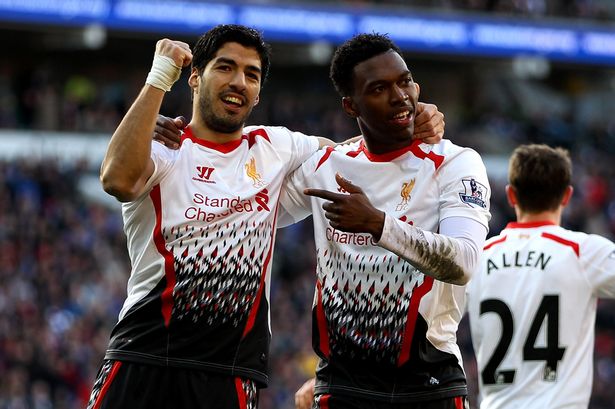 Martino's Chessboard: Positioning for Suarez
"Analysing the forthcoming season requires a dual outlook: envisioning scenarios with and without Luis," explained Martino, strategically keeping the cards close to his chest. This prudent approach highlights Miami's readiness to pivot swiftly once Suarez's status crystallizes.
Suarez's potential move could stir nostalgic waves, reassembling pieces of the once fearsome 'MSN' trident he formed with Messi and Neymar at Barcelona. Notably, his 195 goals and 13 major honours during his Barcelona spell further enshrine his elite status.
Messi's prior move to Miami set a precedent, an allure perhaps for other former Camp Nou dwellers like Sergio Busquets and Jordi Alba, who followed suit. Suarez's addition would undoubtedly raise the glamour quotient while promising a reunion with Messi, a prospect exciting for fans and daunting for opponents.
MLS's Vibrant Horizon: Attracting Global Stars
Inter Miami's ambitious project aligns with the MLS's evolving landscape, attracting global icons into its realm. The anticipated transfer window, straddling late January and early February, offers a strategic timeframe for Suarez, post-Gremio, to potentially land as Miami's marquee free agent.
Scoring 18 goals in 42 appearances for Gremio, Suarez hasn't lost his touch. At 36, the Uruguayan could very well embrace the American dream, reuniting with old allies like Messi, and under the familiar watch of Martino, pen yet another inspiring chapter of his illustrious career.