Salah's Merseyside Masterclass
The latest Merseyside derby saw Liverpool reign supreme over a 10-man Everton, courtesy of Mohamed Salah's influential second-half brace. The clash epitomised more than just local bragging rights, as Liverpool ascended to the Premier League summit, further solidifying their status among the title contenders. Salah's pivotal role in the Reds' triumph, marking his 201st career league goal, highlights his unwavering impact in Jurgen Klopp's high-flying squad.
A Tense Affair Breaks Liverpool's Way
Despite Everton's resilience, the game's complexion changed irrevocably post-Ashley Young's dismissal for successive challenges on Luis Diaz. Liverpool, with the one-man advantage, still encountered resistance, launching a series of long-range attempts that Jordan Pickford initially handled with relative ease. The deadlock, however, was destined to be broken, and it was Liverpool's Egyptian maestro who delivered the coup de grâce, his penalty following Michael Keane's handball infraction tipping the scales in a hitherto evenly-poised encounter.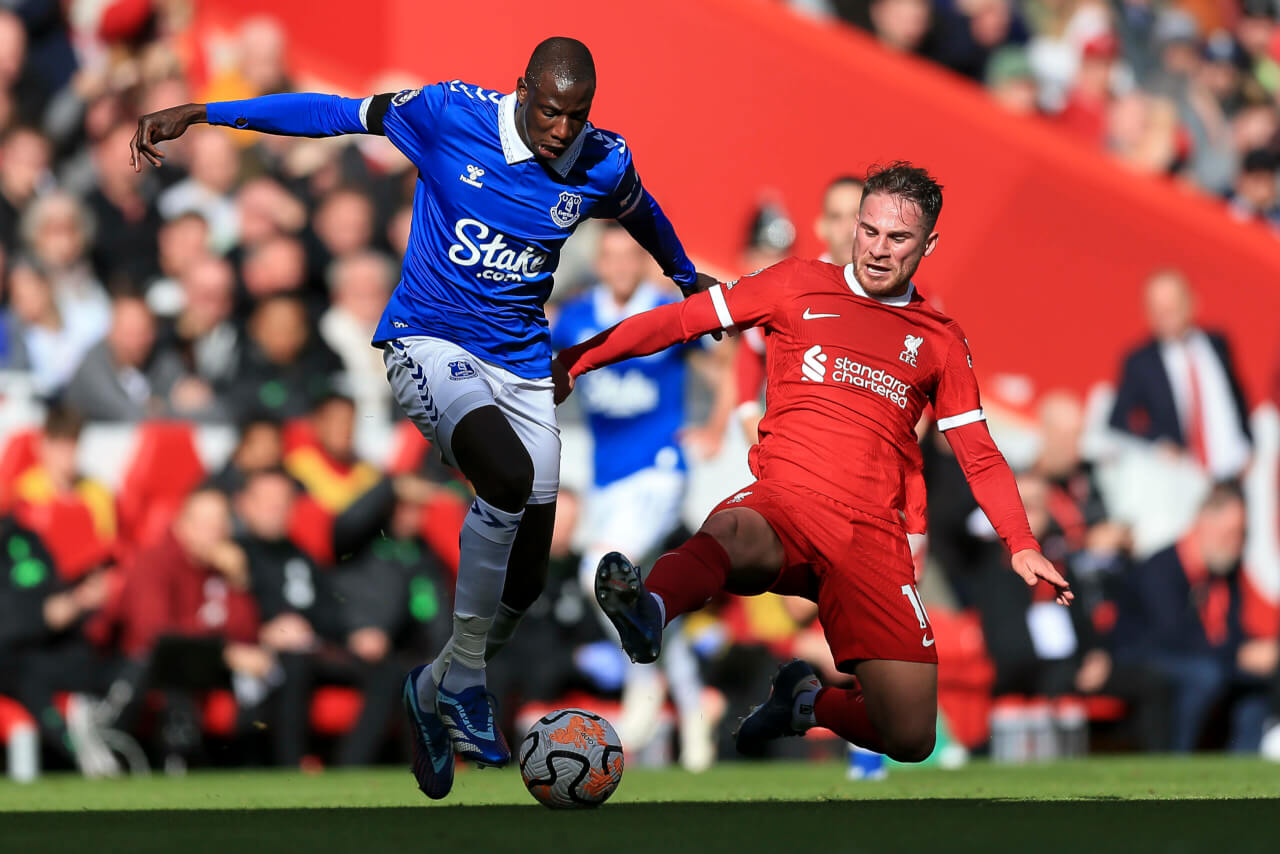 Everton's Missed Opportunities Echo Season's Struggles
In a narrative all too familiar for the Toffees this season, the side's early squandered chances—particularly Dominic Calvert-Lewin's point-blank header—mirrored their ongoing struggles in front of goal. Everton's fleeting offensive sparks weren't enough to challenge a Liverpool side renowned for their Anfield fortitude, leaving Sean Dyche's men to rue what might have been, as their unsteady campaign continues to prompt more questions than answers.

Controversy and Conquest at Anfield
The victory wasn't without its contentious moments, with VAR intervention and on-pitch decisions playing crucial roles. The awarded penalty and a potential overlooked second booking for Ibrahima Konate became focal points of post-match discussions. Regardless, Liverpool's derby dominance is an undeniable testament to their prowess, with Klopp's strategic ingenuity and Salah's execution combining to devastating effect, ensuring the Reds' local supremacy remains uncontested.
Klopp's Historical Feat Amidst Salah's Brilliance
As the dust settled on a charged Merseyside derby, it wasn't just the vital three points etching this match into the annals. Klopp emerged with a record-breaking ninth derby triumph, surpassing the milestone in a fixture steeped in tradition and past legends. Salah's relentless pursuit of excellence, embodied in his late clincher, reaffirmed his status as Liverpool's talisman, the embodiment of their championship aspirations.