Star's Narrow Escape in Weather Chaos
As the remnants of Storm Babet continue to batter parts of England with torrential rain and fierce winds, Liverpool's stalwart defender Trent Alexander-Arnold had a brush with danger amidst the severe weather conditions.
The inclement weather, responsible for extensive flooding and wind damage across regions, became a perilous setting for a car crash involving Alexander-Arnold on Friday morning. The incident, occurring near Knutsford in Cheshire, was instigated by an obstructive pylon felled by the storm, rendering the road impassable and culminating in a minor collision between the footballer's Range Rover and a BMW.
Cheshire Police, addressing the media, recounted the event details, highlighting the fortunate absence of injuries. "We responded to a road traffic collision report involving a black Range Rover and a BMW at 10.34am. An electricity pole disrupted the road, precipitating the accident. Thankfully, all was resolved without injury, and the scene was cleared by 1.05pm," a representative conveyed.

Unscathed and Unstoppable: Alexander-Arnold's On-Field Mastery
In the aftermath of the car crash, concerns over Alexander-Arnold's condition were quick to surface. However, the 25-year-old Liverpool sensation allayed all apprehensions, showcasing his physical resilience and unwavering focus during the high-stakes Merseyside derby on Saturday afternoon.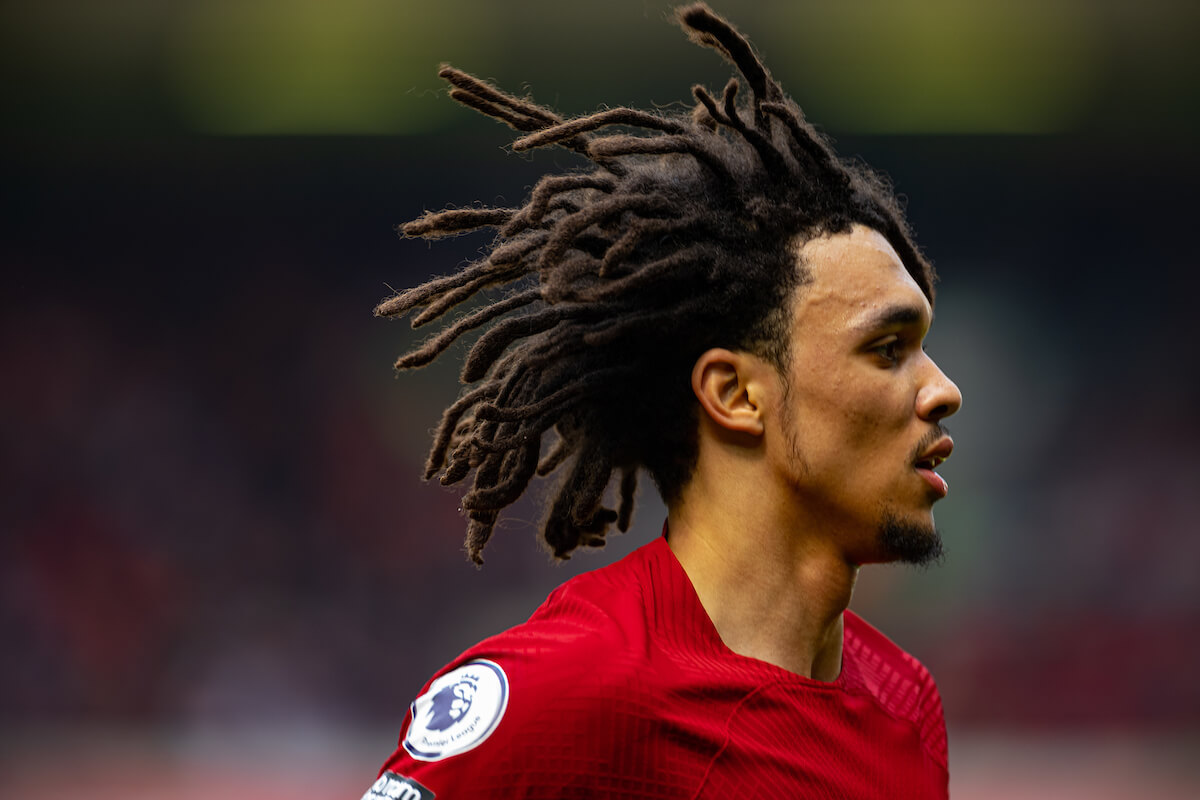 Undeterred by his ordeal, Alexander-Arnold participated full-tilt in the renowned clash against Everton. His contribution was palpable as Liverpool clinically dismantled their city adversaries with a convincing 2-0 triumph at Anfield. Capitalising on Everton's reduced ten-man squad, the Reds seized control, with Mohamed Salah striking decisively in the game's dying embers.
Alexander-Arnold's performance, beyond his formidable 14 possession recoveries, was instrumental in breaching Everton's defences, reaffirming his pivotal role in Liverpool's strategic arsenal.
Weathering the Storm: A Symbol of Professional Commitment
The juxtaposition of Alexander-Arnold's off-field mishap with his on-field prowess paints a compelling portrait of a professional at the peak of his discipline. The full-back's seamless transition from a brush with hazard to sporting excellence underscores an elite athlete's resolve, further solidifying his status amongst Premier League's distinguished personas.