Van Dijk Stands with Robertson Through Injury Ordeal
As Liverpool grapples with the aftermath of key defender Andrew Robertson's injury, solidarity comes from the top, with captain Virgil van Dijk offering public backing during this challenging period. Robertson faces a lengthy spell on the sidelines following a significant shoulder injury, eliciting support from teammates and fans alike.
Shoulder Setback Sidelining Robertson
The Scottish defender's plight began during the October internationals, specifically in a clash that saw Scotland fall 2-0 to Spain. A collision with Spain's Unai Simon led to Robertson dislocating his shoulder, a revelation that caused ripples of concern across the Liverpool camp. Upon a thorough medical evaluation back in England, surgery emerged as the unavoidable path forward, ensuring the issue doesn't become a recurring impediment. This development sets the stage for a recovery period that could stretch up to three months, effectively ruling out Robertson's presence on the pitch for the remainder of 2023.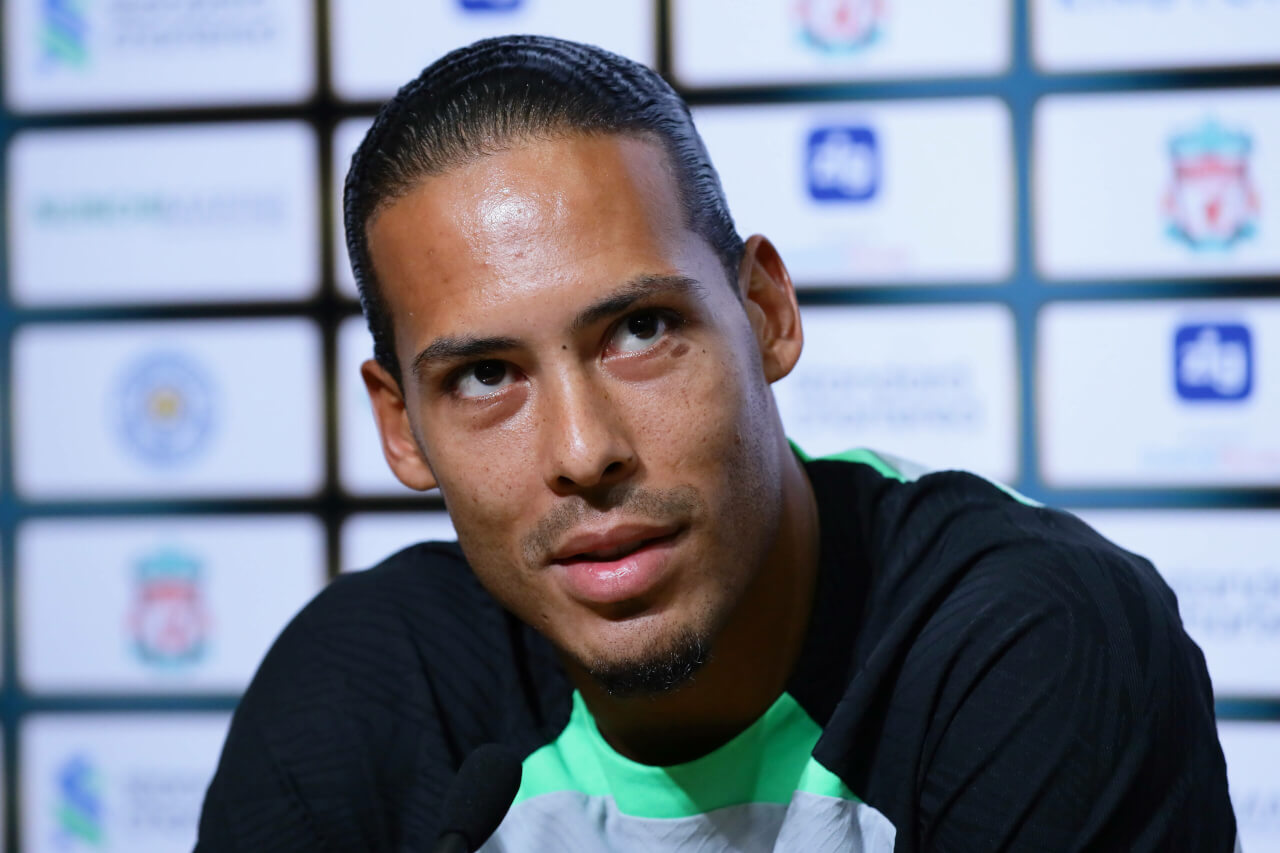 Anfield's Rallying Cry of Support
Van Dijk, no stranger to the arduous road of recovery himself, extended his empathy and support. "It's not nice to have an injury that is bad," he conveyed, reflecting on his teammate's situation. "The shoulder is hard work, we've seen it with Mo [Salah]. There's so much work to go through, but we are here to support him all the way through, and he will be fine. Tough weeks ahead of him."

This injury has thrust Kostas Tsimikas into the limelight, stepping into the starting lineup as Robertson's immediate replacement following his own contract renewal—a testament to Liverpool's depth and resilience.
Derby Triumph Amid Adversity
Liverpool's internal support system was mirrored on the field as they clinched a 2-0 victory in the heated Merseyside derby against Everton, a win punctuated by the team's unity and strength. Despite being a man down following Ashley Young's red card, the Reds showcased strategic patience, eventually breaking the deadlock with a Salah penalty before he sealed the deal with a late counter-attack goal.
Van Dijk reflected on their performance, emphasising the mental strength within the squad. "We have the quality that whatever happens in the game, 1-0 down or in the last couple of minutes still 0-0, we have to be calm," he stated, highlighting the team's collective composure under pressure.
Patient Reds Showcase Mental Mettle
The road ahead for Liverpool remains demanding, with Robertson's absence being deeply felt. However, the squad's spirit and Van Dijk's leadership paint a picture of a team ready to face upcoming challenges with determination and unity, attributes that will be essential in their quest for continued success.