Resilient Reds Earn Draw Against Benfica
In a display that epitomised tenacity, Liverpool U21s carved out a hard-fought 1-1 draw with Benfica in the Premier League International Cup. Barry Lewtas, the architect behind the young Reds' resilience, had nothing but praise for his squad, who rallied back after conceding an early masterpiece from Filipe Cruz. The equaliser, a testament to their spirit, came from a thumping header by James McConnell, capitalising on Mateusz Musialowski's precise corner.
McConnell: From Anfield to Academy
It was a whirlwind of a weekend for McConnell, who transitioned from the high of being an understudy at the Merseyside derby to making impactful plays for the U21s. His performance, alongside Calum Scanlon, underscored the depth of talent brewing at the academy, a fact not lost on Lewtas during his post-match reflections.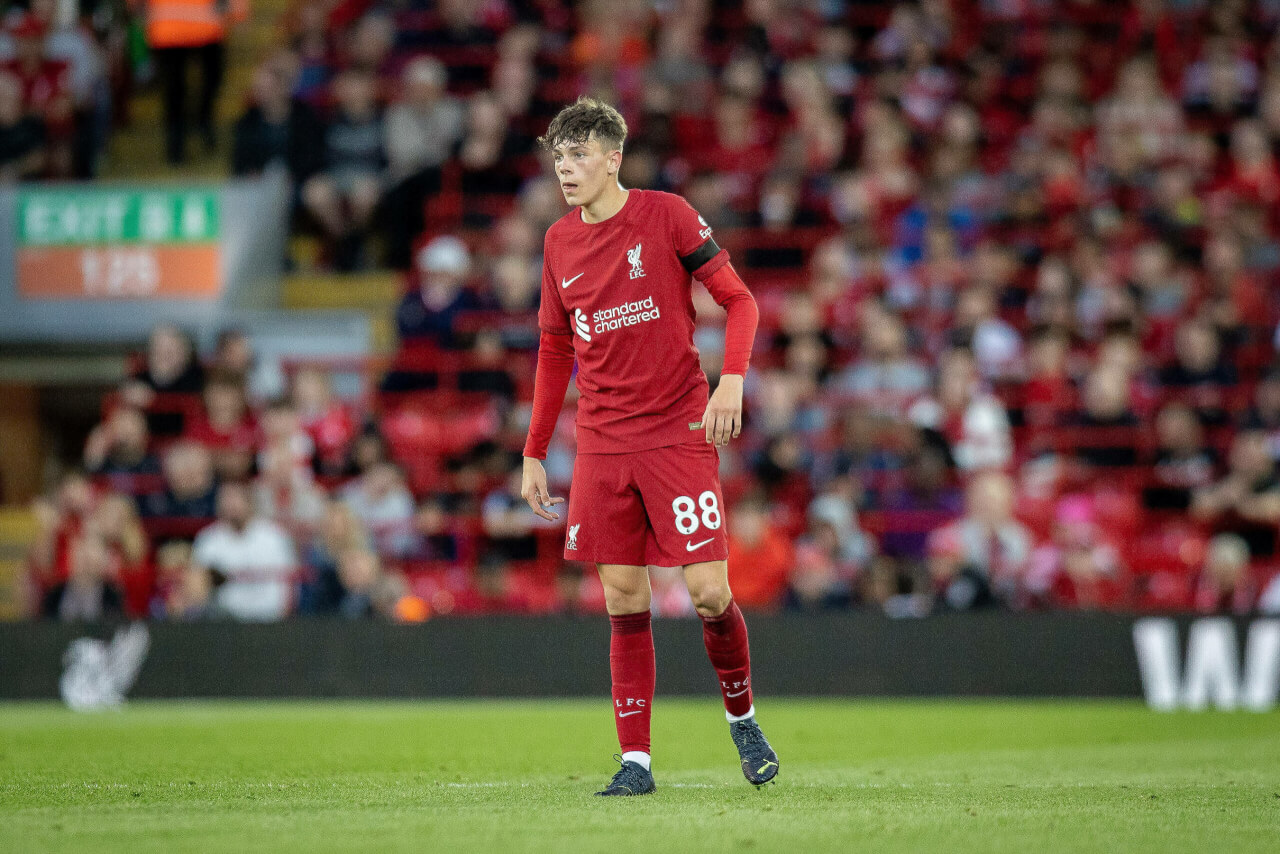 Defensive Duo Shine in Brief Outing
The first half also saw commendable efforts from Jarell Quansah and Luke Chambers. Both defenders, integral to the team's stability, showcased their growing prowess. Their substitution post the interval was strategic, allowing for fresh legs in a fast-paced contest, a move that underscored the squad's adaptability under pressure.

Gordon's Eager Return Bolsters Squad
Kaide Gordon's return was another highlight, with the winger making a robust comeback. Despite his eagerness for more minutes, Lewtas emphasised the need for caution, especially given his recent recovery from an ankle setback. Gordon's brief stint was promising, hinting at his readiness to contribute more significantly in upcoming fixtures.
Looking Ahead: Leeds United Clash Beckons
With their sights now set on a Premier League 2 clash against Leeds United, Lewtas acknowledged the importance of maintaining momentum. The draw against a seasoned Benfica side, he noted, was a learning curve for his young charges, particularly in honing their edge in the final third. As the rhythm of games picks up, so too will the opportunities for these burgeoning talents to shine.