Amara Nallo Impresses at Liverpool's Academy
In the competitive world of football, where every budding starlet dreams of making the big time, Liverpool's youth academy has witnessed the rapid ascent of a young talent. Amara Nallo, a name now increasingly resonating within the corridors of Liverpool's training grounds, is making waves, with performances belying his tender age of 16.
A Notable Transition from West Ham to Liverpool
The summer transfer window saw Nallo switch allegiances from West Ham to the Merseyside club, a move indicative of Liverpool's faith in his potential. Initially finding his feet with the U18s, the young centre-back didn't take long to climb the ranks, now becoming an integral part of the Liverpool U21s. This swift progression has turned heads, considering the age gap between Nallo and his peers, spotlighting his natural flair.
Lewtas Lauds Nallo's Mature Performances
Barry Lewtas, the tactician behind Liverpool's U21s, hasn't held back his praise. In an interview with liverpoolfc.com following a draw with Benfica, Lewtas emphasised the consistency and maturity in Nallo's game. The synergy between Nallo and fellow young prospect Carter Pinnington has particularly impressed, providing a stable backbone for the team.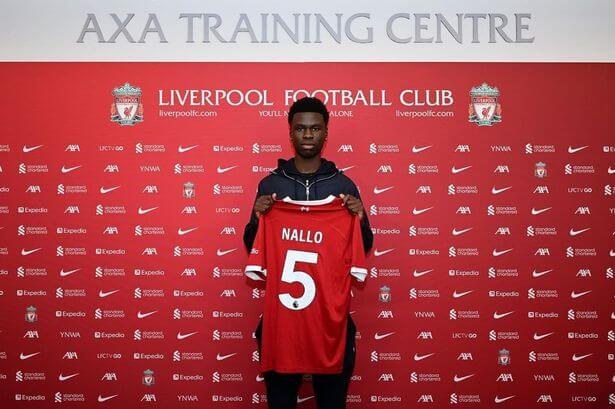 Highlighting Nallo's composure, Lewtas noted, "Despite being just 16, Amara didn't succumb to pressure. His ability to maintain a high level of performance without being affected by game dynamics was exceptional."
Treading with Caution on the Path to the First Team
While the accolades are pouring in, the journey from the academy to Liverpool's first team is fraught with challenges. Nallo's commendable start is a positive sign of what may lie ahead, but history suggests patience is required. Centre-backs, particularly, don't often break into the senior squad at such a youthful age.
Comparisons could be drawn with Jarell Quansah, another promising figure who waited until the age of 20 to edge closer to the main stage. The key for Nallo is continued development, without the burden of overwhelming expectation.
Liverpool's Blueprint for Nallo's Success
Liverpool's recruitment of Nallo wasn't a mere roll of the dice. Snatching him from a Premier League rival's clutches implies a blueprint for his future. The club's vision extends beyond immediate impact, nurturing him for potentially challenging for a spot in the senior team down the line.
As Nallo continues to shine, the anticipation is palpable, albeit tempered with realism. He represents another potential homegrown success at Anfield, underlining the club's unwavering commitment to youth development.