Van Dijk Shines Despite Critics' Claims
Football fans love nothing more than dismissing a great player once he is perceived to be past his best.
That has certainly been the case with Virgil van Dijk in recent times, with rival supporters and even some Liverpool fans doing their utmost to say that the Dutchman is past his prime.
Last season was a below-par one by the standards of the Dutchman, but it was clear that he was left exposed by a Reds side with a lacking midfield and injury-prone players around him in defence.

Was Van Dijk faultless? Of course not. But there was an overreaction surrounding his individual performances when the system falling apart was a huge reason for his struggles.
A Resurgence in Form
This season, the 32-year-old is largely magnificent, however, aided by a midfield that actually has legs, with the likes of Dominik Szoboszlai, Alexis Mac Allister, and Ryan Gravenberch transforming that area of the pitch.
Barring what remains an extremely harsh red card away to Newcastle, the Liverpool captain has been immaculate, and his statistics hold up superbly when compared to the Reds' Premier League title-winning 2019/20 campaign.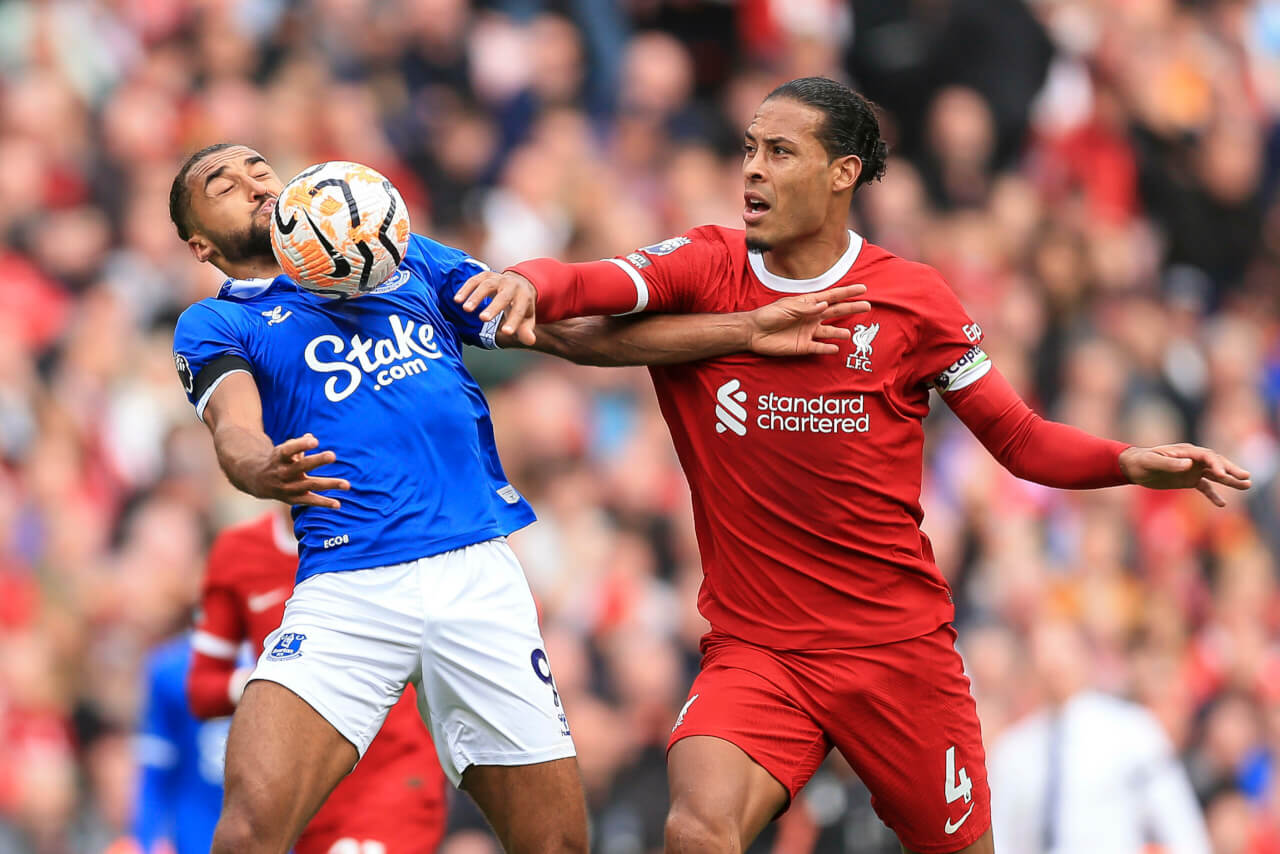 Statistical Proof of Van Dijk's Influence
Back then, Van Dijk averaged five aerial duel wins per game in the league, and he has exactly the same tally so far in 2023/24, getting the better of countless opposition attackers.
He was famed for being impossible to dribble past before, but in fact, that hasn't happened at all yet this season, compared to 0.2 times per match in 2019/20.
Given the criticism of Van Dijk from some quarters, you might think that opponents were easing past him time and time again during games.
Meanwhile, Van Dijk has almost doubled the amount of tackles per outing – 1.1 compared to 0.6 – and while this is admittedly because Liverpool are giving up chances more often than they did in the title season, it still highlights his influence.
The Reds legend is enjoying more interceptions (1.9 vs. 1.1), clearances (5.7 to 4.3), and blocks (1.3 to 0.4) per game, too, dispelling any claims that this is a footballer who is a shadow of the player he once was.
Beyond the Numbers: Van Dijk's Undiminished Skill
There is an argument to say that Van Dijk is no longer at his absolute, bona fide peak, but then no other centre-back in history has arguably reached his prime level.
It's like being critical of the post-30-year-old Lionel Messi even though he is still better than anyone ever, just because he isn't quite the version of himself five years earlier.
Van Dijk has lost a smidgen of the remarkable pace that he used to possess – that is only natural at 32, and after an ACL injury – but is still fast when he needs to be, and he remains as good as ever in the air and in his reading of the game.
The Ongoing Impact at Liverpool
He still isn't always supported by the midfield, with the lack of a genuine No.6 making Liverpool a little easy to penetrate at times, but he is in imperious form and Jurgen Klopp surely would not swap him for anyone.
If the Reds had signed Van Dijk this summer, without knowing anything about him and being told he was currently 26 years of age, the footballing world would be waxing lyrical about him.
He has become a victim of his own past genius but is someone who remains the best in his position in the Premier League, and potentially in Europe.
Some do not like that because of the lazy narrative they have created, but the stats suggest otherwise, as does the eye test of simply watching him play every week.