A Solid Start Despite Hurdles
Liverpool's journey into the new season has been notably robust, marred only by a single loss in a campaign that's already seen its fair share of controversy. The solitary defeat, a product of a contentious VAR decision in a 2-1 grapple with Tottenham Hotspur, slightly blemished what has been an otherwise strong opening chapter for the Reds. They find themselves in the thick of a title chase, nestled in 4th place on the Premier League table, a mere three points adrift of the pacesetting Spurs and hot on the heels of both Arsenal and Manchester City.
Alisson Eyes Squad Enhancement
Despite their enviable positioning, Liverpool's cornerstone, Alisson Becker, maintains a keen eye for refinement within the squad's dynamics. The number one shot-stopper, in a detailed dialogue with Premier League Productions (as relayed through The Mirror), expressed a candid view that underscores the Reds' need for an unwavering consistency in their performance ethos.
"We're charting a good course, yet it's early days in this team's reconstruction," reflected Alisson. "We're merely three months into a phase that scarcely allows us to claim we're at our pinnacle."

The Quest for Consistency
The Brazilian's insights are a clear indicator of Liverpool's internal ambitions. "There's ample room for elevation," he continued, negating any notion of negativity within the ranks. "Our strides in matches speak volumes of our potential, but a consistent rhythm has eluded us."
This call for consistency isn't just about maintaining winning streaks; it's a holistic approach, encompassing defensive solidity and offensive prowess throughout the full stretch of a game.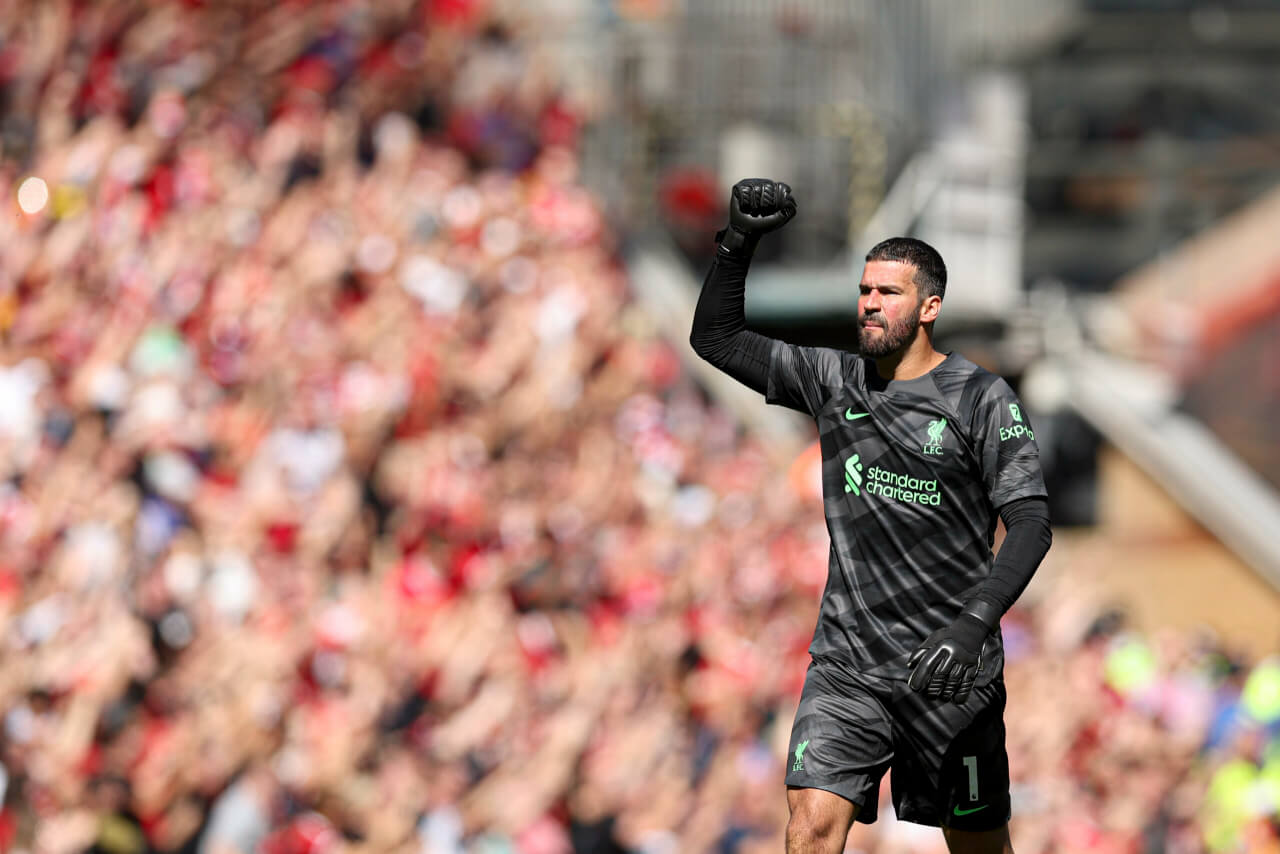 Defensive Tightening: A Necessity
An unmistakable pattern has emerged in Liverpool's game: a tendency to concede the first goal, only to claw back and often secure dominance as the game progresses. For Alisson, whose reputation as a guardian between the sticks is globally acknowledged, there's a personal and professional stake in seeing the team fortify their defensive operations.
"It's not solely about the team's overall performance," he clarified. "We need to hold the fort from the get-go, ensuring our defensive actions are as commendable as our offensive endeavours."
Reflecting on Future Triumphs
The path ahead for Liverpool is one of introspection and strategic enhancements, guided by the wisdom and experience of key figures like Alisson. His recent reflections serve as a roadmap for the Reds' journey forward, potentially steering them towards the consistency required to clinch premier league supremacy once again. As they navigate the remainder of the season, the blend of self-awareness and tactical evolution might just be their secret weapon in the pursuit of glory.