Van Dijk Instils New Pre-Match Ritual at Liverpool
In a move reflecting his leadership style, Liverpool's newly-minted captain, Virgil van Dijk, has introduced a fresh pre-game ritual to galvanise the squad. The imposing centre-back has initiated a team huddle before the whistle blows, marking his territory in the role with a classic touch of solidarity.
Stepping into the Role with Ease
Following Jordan Henderson's departure, Van Dijk, 32, has seamlessly embraced the responsibility as Liverpool's figurehead. The Dutch defender isn't new to the role of leadership, mirroring his duties for his national side, adding a layer of cohesion to a Liverpool team teeming with international captains. The presence of multiple leaders like Wataru Endo, Mohamed Salah, Andy Robertson, and Dominik Szoboszlai, all accustomed to wearing the captain's armband for their countries, fosters a collective leadership spirit within the Anfield dressing room.
The Huddle: More Than Just a Gathering
Explaining the significance of the pre-match huddle, Van Dijk recounted its positive impact during his time at Celtic. He believes the practice enhances readiness, signalling to supporters that the players are primed for battle. This intimate congregation serves not just as a motivational moment for the players but also as a catalyst for the crowd's energy, right before the game unfolds.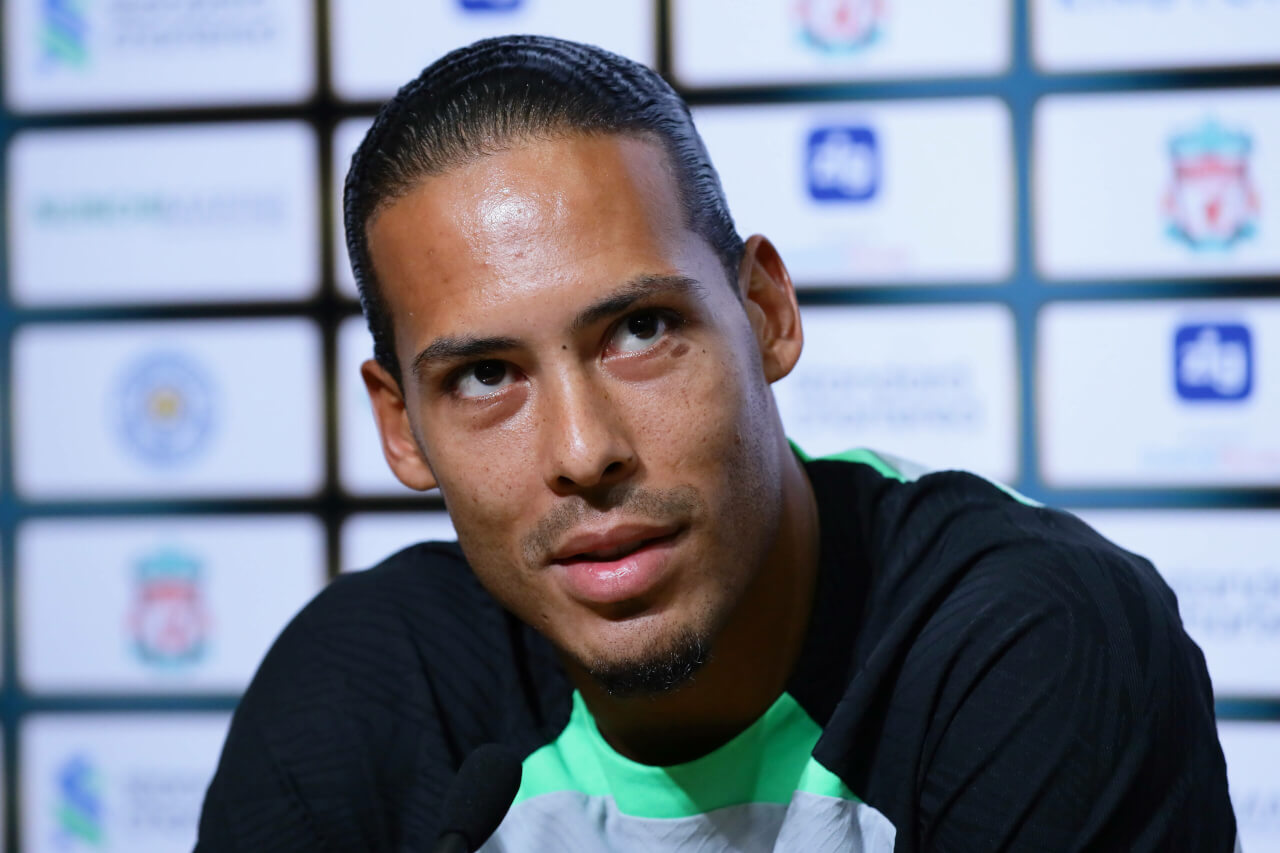 A Stalwart's Journey Amid Adversity
Van Dijk's journey, since his arrival from Southampton in January 2018, charts the course of a player who has entrenched himself as a cornerstone of Liverpool's defensive unit. His prowess elevated him to the status of one of the globe's elite defenders, narrowly missing out on the 2018 Ballon d'Or. However, the road has featured bumps, notably a long lay-off after a contentious challenge from Everton's Jordan Pickford in the 2020-21 season. Despite initial struggles post his return, the Dutchman's recent performances, particularly in Liverpool's 2-0 triumph over Everton, echo his resilience and form resurgence.
Leading by Example On and Off the Pitch
Van Dijk's captaincy extends beyond motivational huddles; it's reflected in his on-field exploits. This season witnesses a leader determined to steer by example, already making significant contributions despite past controversies, such as a contentious red card incident against Newcastle United. With eight appearances and two goals to his name, the robust defender is charting a course reminiscent of his pre-injury supremacy, reaffirming why he's Liverpool's chosen guardian.