Salah and Nunez: The Latest Flourishing Duo
Liverpool have had some incredible attacking partnerships over the years, with Mo Salah and Darwin Nunez the latest to see their link-up flourish.
Salah's 97th minute goal against Everton on Saturday was Darwin Nunez's eighth assist for the Reds and incredibly every one has been for the Egyptian King.
This is more assists than what Sadio Mane provided for Salah across the span of their five year partnership.

Although Mohamed Salah's long-term future at Liverpool remains up in the air, this could potentially grow into yet another fantastic partnership at Anfield.
Today we're going to take a look at some memorable Salah and co. partnerships from recent years and take a look at how Salah and Nunez compares in terms of averages.
Salah and Nunez:
Since Nunez's arrival on Merseyside in the summer of 2022, the Uruguayan has 19 goals and 8 assists in 53 appearances for the Reds.
In that same time frame, Salah remarkably  has 38 goals and 20 assists in 62 appearances across all competitions.
In terms of averages, Nunez has so far averaged a goal contribution every 1.96 appearances (but has improved significantly in recent months) and Salah has averaged a goal contribution every 1.06 appearances.
Across 2,510 minutes on the pitch together the duo have linked up for 10 goals, which averages in a successful link-up every 251 minutes of football.
Now obviously these statistics will only further improve in time, with the duo only sharing the pitch on 48 occasions.
Salah and Firmino:
Perhaps the most enjoyable direct link-up on this list, Mohamed Salah and Roberto Firmino shared the pitch on a huge 245 occasions.
In that time, the duo directly linked up to score 37 goals in 15,918 minutes as a forward pairing under Jurgen Klopp.
This averages out at a goal link-up every 430 minutes of football, whilst also sharing a lot of the contribution with the magnificent Sadio Mane- a component that Nunez and Salah haven't quite had the competition of as of yet.
The flair and magic of Roberto Firmino, combined with the pace and ruthless nature of Salah's attacking play was an absolute joy to watch.
Regardless of the numbers, this was the most enjoyable partnership to watch in my opinion.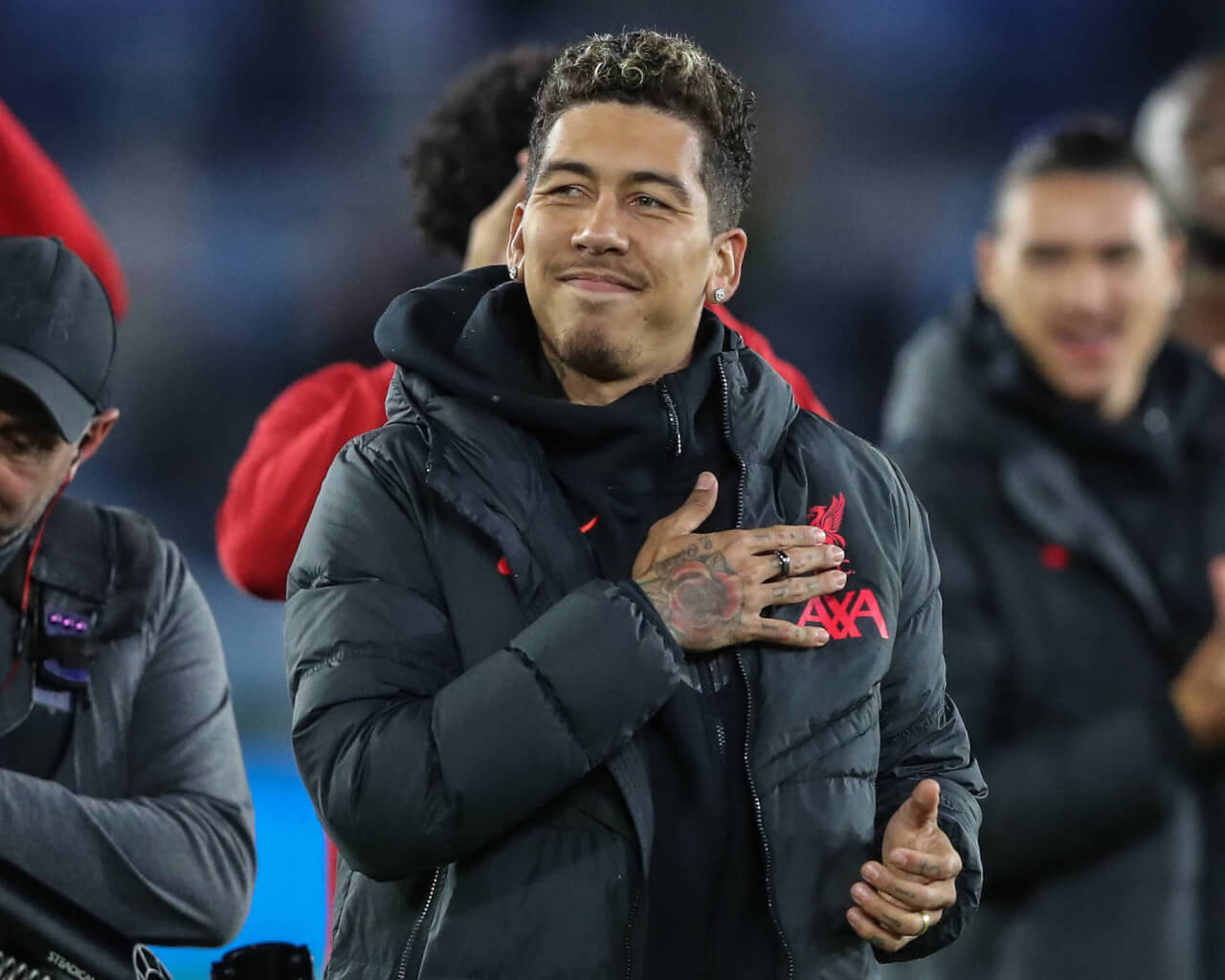 Salah and Mane:
In an era where the front three of Salah, Mane and Firmino were conquering European football, the two African legends directly linked up for 36 goals.
Salah and Mane took to the pitch together on 223 occasions, which is 22 times less than alongside Firmino but still almost 1,000 minutes more than with the Brazilian.
Throughout the 16,970 minutes that the African forwards played alongside each other, they averaged a direct link-up goal every 471 minutes.
It's important to note that obviously the two players were being deployed on opposite sides of the pitch, with Firmino being the vital link between the two.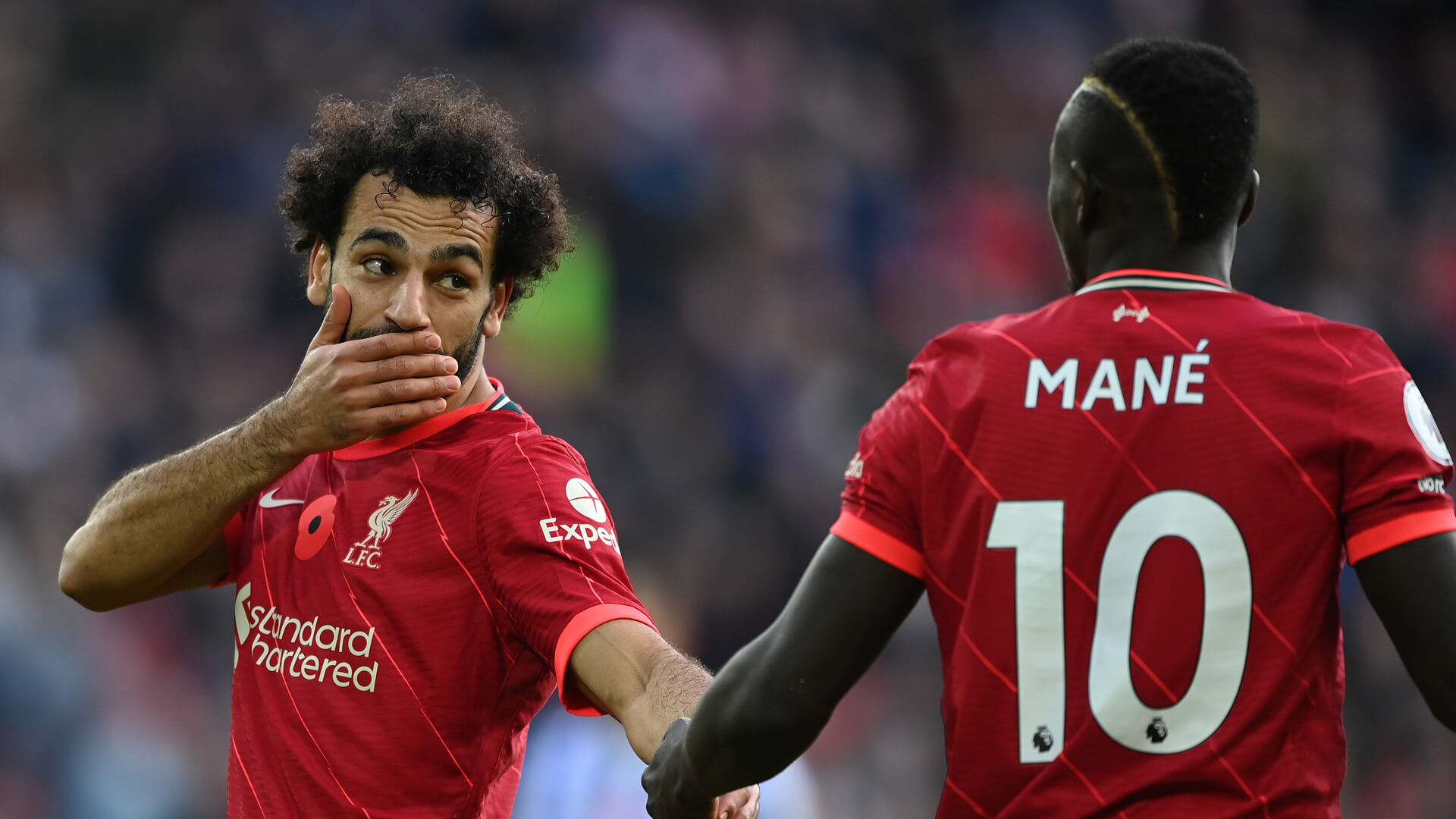 Salah and Jota:
Perhaps the most underrated partnership on this list, Mohamed Salah and Diogo Jota have partnered each other on 104 occasions since Jota's move fromn Wolves in the summer of 2020.
Across those 104 games, the duo racked up 5,327 minutes of playing time together, linking up directly to score 14 goals in that time.
This averages out at a direct goal link-up every 380 minutes, which is considerably more frequent than the numbers behind Salah's partnership with both Roberto Firmino and Sadio Mane.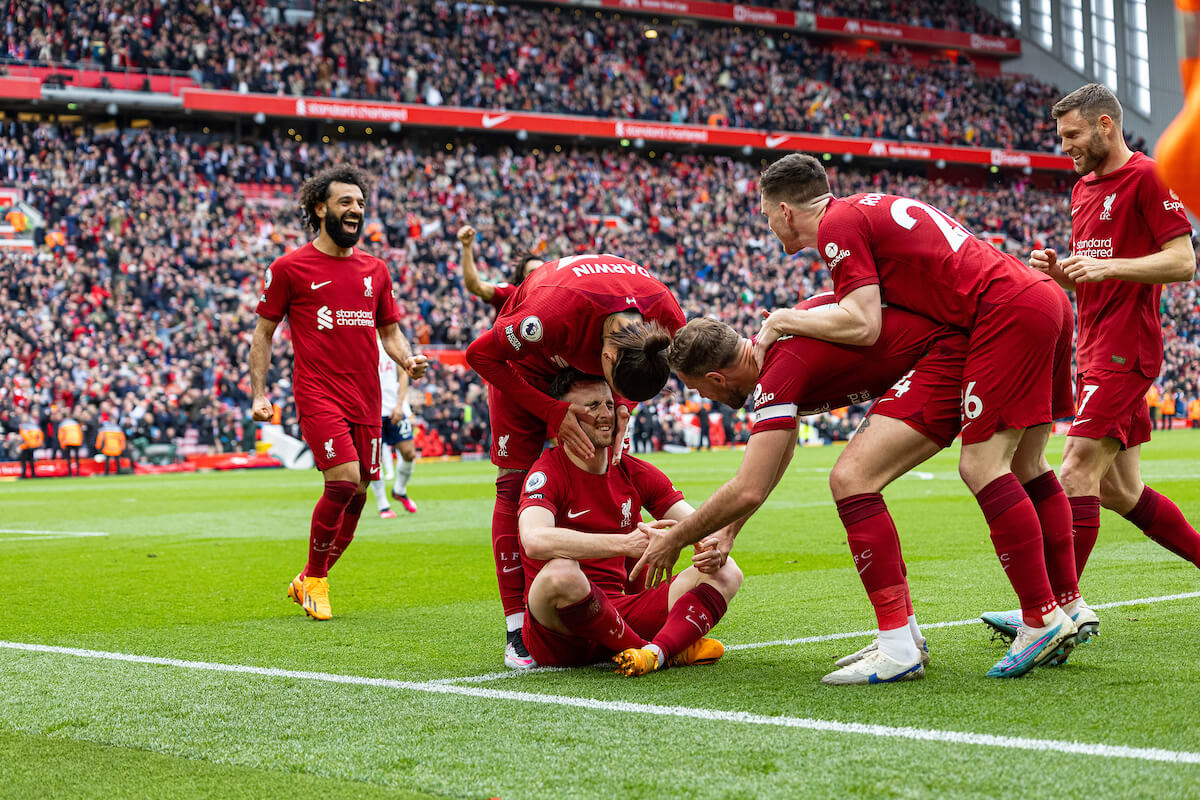 Summary:
Below is a ranked list of the above partnerships in terms of direct goal link-ups per minutes:
Mohamed Salah + Darwin Nunez- 1 goal/251 minutes
Mohamed Salah + Diogo Jota- 1 goal/ 380 minutes
Mohamed Salah + Roberto Firmino- 1 goal/ 430 minutes
Mohamed Salah + Sadio Mane- 1 goal/471 minutes
Obviously, numbers don't tell the whole story as the front three of Salah, Mane and Firmino were the best attacking force in the world from 2017 to 2022.
However, it really does show the incredible attacking options that Jurgen Klopp has at his disposal within his current squad with Diogo Jota and Darwin Nunez both becoming quite clinical options at the top of the pitch.
I suspect Salah and Nunez's numbers will only continue to grow across the rest of the season, with Nunez improving in every game at the moment.